The 2023 Met Gala Theme Has Officially Been Revealed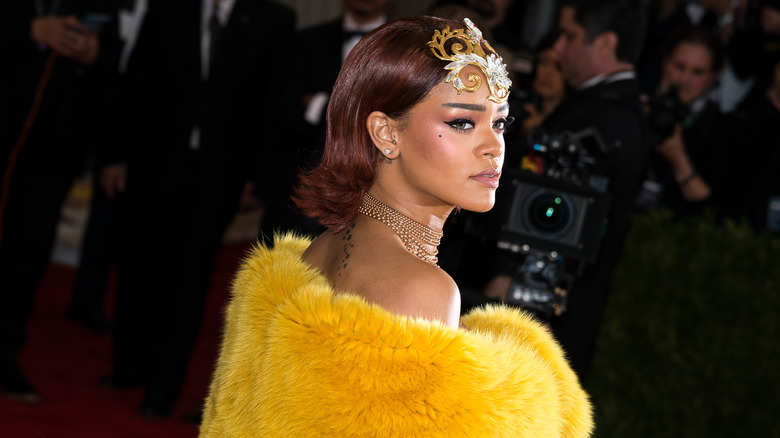 Sky Cinema/Shutterstock
Everyone's favorite fashion event isn't set to return until next year, but new details about the 2023 Met Gala have been revealed and the internet is going wild with excitement. Founded in 1948, the Met Gala is an annual fundraising event that benefits New York City's Metropolitan Museum of Art's Costume Institute. It has taken place at the Met on the first Monday in May since 1972 (via Women's Wear Daily).
The exclusive fashion event features the "who's who" of celebrity stardom and boasts one of the most star-studded red carpets in the fashion industry. Co-chairs for the Met Gala have included celebrities like Lady Gaga, Blake Lively, Ryan Reynolds, Meryl Streep, Rihanna, and Amal Clooney. And while the co-chair for the 2023 Met Gala has yet to be announced, many are curious to see who Anna Wintour will tap to showcase a night full of iconic fashion moments.
Recently, the event has gained popularity online as social media users react in real-time to the lavish costumes worn on the Met's iconic staircase. Last year's Met Gala — with the theme In America: An Anthology of Fashion — gave us plenty of iconic fashion moments, a high–profile celebrity feud between Billie Eilish and Cardi B (via Hypebae), and Kim Kardashian's now infamous Marilyn Monroe dress debacle (via Forbes). So, understandably, many are looking forward to seeing what this year's event has in store. Here's everything we know so far about what to expect for the 2023 Met Gala.
What is the 2023 Met Gala theme?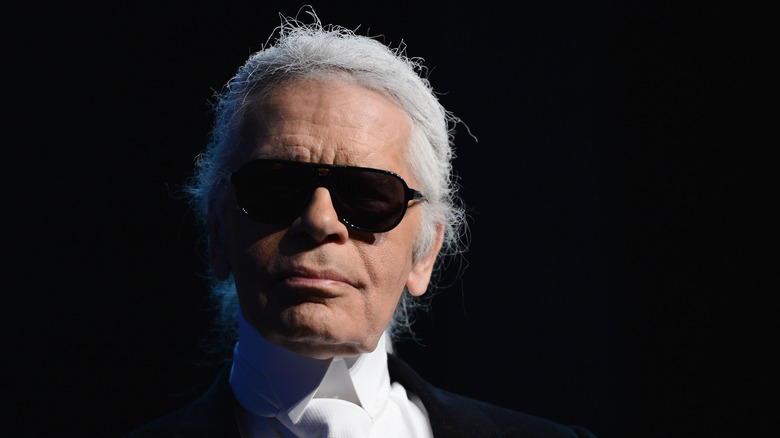 Ian Gavan/amfar12/Getty Images
Each year, the Met Gala chooses a theme that pays homage to exhibits at the Metropolitan Museum of Art. The theme for the 2023 Met Gala pays homage to one of the greatest fashion designers of the 21st century (via The Met). It is: "Karl Lagerfeld: A Line of Beauty."
The exhibit and gala will showcase the life, legacy, and creative genius of the late German designer, who spent more than half a century shaping the landscape of the fashion industry. "He was one of those people — and they're rare — that decide on their own. He liked what he liked and was into what he was into," celebrity stylist Dave Thomas told MixMag. "He was more inclined to search out what was new and exciting, and put them in the front row of his shows. That was an indicator of taste and talent." 
What makes the Costume Institute's spring 2023 exhibition such an important moment in fashion history is the fact that it will feature pieces that span nearly 70 years of work, from Lagerfeld's start in the 1950s to the final collection created before his death in 2019 (via The Cut). The approximately 150-piece collection will not only showcase his work and designs for brands like Balmain, Patou, Chloé, Fendi, and Chanel but also Lagerfeld's own original works. The pieces will be accompanied by many of Lagerfeld's original sketches, which highlight the fashion designer's unusual and thought-provoking creative process. 
Who is invited to the 2023 Met Gala?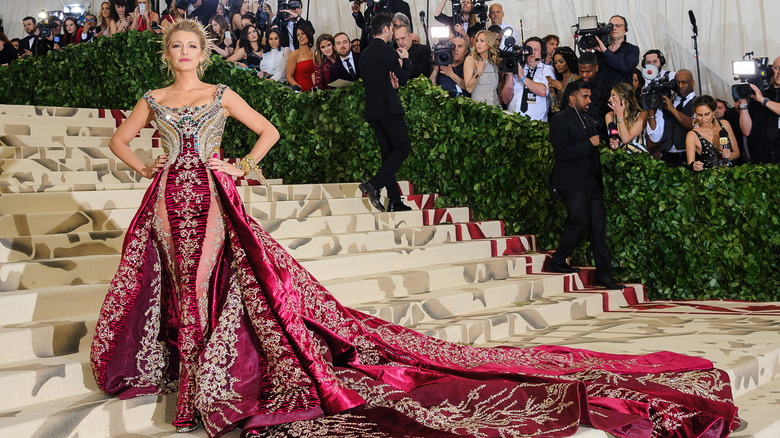 Sky Cinema/Shutterstock
Not just anyone can score an invite to the exclusive soiree. So, who's in charge of deciding who makes the guest list? It's all up to Anna Wintour, the current Editor-in-Chief of Vogue (via Time). From the attendee list and the seating chart to the entertainment outlets that report on the event, nobody gets their coveted Met Gala invite without the approval of Wintour.
"That guest list is so tailored. You can have a million people willing to spend any amount of money on a ticket, but there has to be a reason for you being there, and Anna has such an unbelievably strategic way of getting the right people in the right room at the same time ... it's like a chess game and she knows how to play it," former Vogue employee Stephanie Winston Wolkoff told Page Six.
In fact, before she caused a stir in the infamous Marilyn Monroe dress debacle at the 2022 Met Gala, Kim Kardashian was reportedly banned from being added to the guest list and didn't attend her first Met Gala until 2012 when she accompanied then-husband Kanye West as his plus–one (via ENews). And with the fashion landscape changing so rapidly and a growing number of influencers becoming fashion tastemakers in their own right, it will be interesting to see who will ultimately be invited and how they will put their own spin on the work of the late great Karl Lagerfeld.