Relationship Expert Breaks Down The Pros And Cons Of Eco-Dumping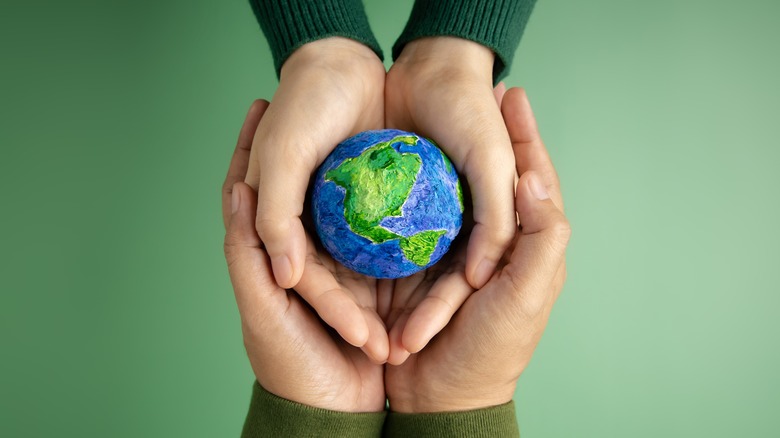 Black Salmon/Shutterstock
If you're curious about what the next big dating trend is, look no further because it's right here: eco-dumping. While some trends are good, other trends — like ghosting, breadcrumbing, and the like — are downright evil. But eco-dumping takes the good dating trends up several notches because it's not just about the two people involved in this trend. It also includes the preservation of our planet.
"This trend focuses on taking an environmental angle when selecting partners that you wish to continue dating, and dumping them if they do not support your views on how to save the planet, how to reduce your carbon footprint, and how to live and consume consciously," in-house dating expert at Seeking.com Emma Hathorn tells Glam.
As the world continues to take a beating from those who either don't believe in climate change or simply don't care, for those who are proactive in wanting to care for Earth and every living creature on it, it's important to find someone who feels the same way. In fact, a recent survey conducted by dating platform Plenty of Fish found that 39% of people would only date someone who feels the same way they do about the environment (via The Sun U.K.). That says a lot about how important environmental causes have become in recent years. Why date someone who doesn't care about the carbon footprint they'll leave behind when there are loads of people who do care?
The pros of eco-dumping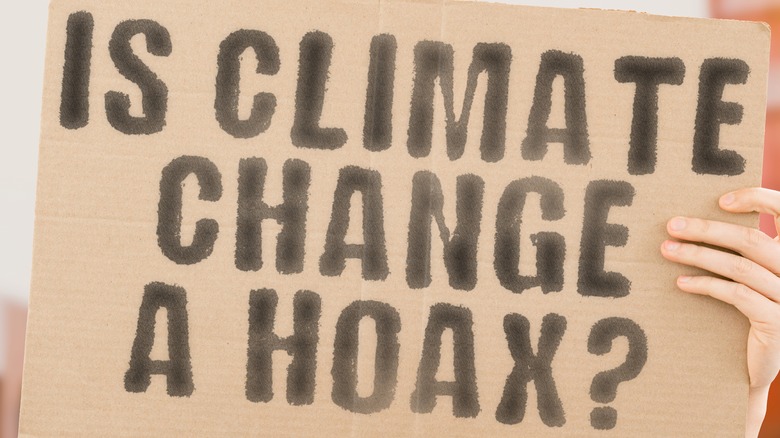 AndriiKoval/Shutterstock
According to a 2021 survey by the Associated Press-NORC Center for Public Affairs Research, 75% of Americans believe climate change is real and a threat, while only 10% don't believe in it at all. The same survey found that 59% of Americans believe climate change is getting worse, and 52% would support paying a small fee to help combat the damage that's being caused. These are important figures to have in mind when it comes to dating and contributing to the pros of dumping someone who isn't environmentally on the same page as you.
"I think that this is another aspect of upfront, honest dating being tantamount to a good connection," Emma Hathorn tells Glam. "If someone does not share your values, and if conservation and the environment are vitally important to you in your daily life, then it is only logical that you would choose a partner who shares those values."
It's also, as Hathorn points out, a time saver, especially when it comes to the long run in a relationship. Do you really want to have the same argument over the importance of recycling, why taking public transportation instead of driving everywhere is essential, and all the other factors that we can choose to avoid so as to not to further contribute to the destruction of the planet for the duration of your relationship? Talk about exhausting. "Ending a relationship based on a clash of ideals and not compromising on those ideals is a smart move for both parties," Hathorn adds. "It means you have a fundamental incompatibility."
The cons of eco-dumping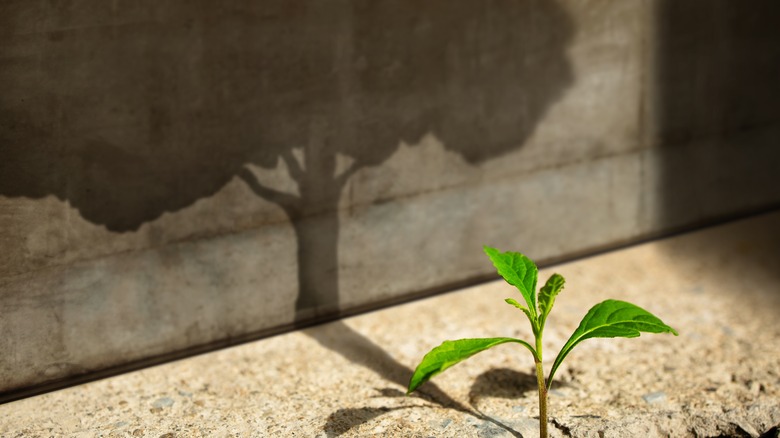 Black Salmon/Shutterstock
The big con to jumping on the eco-dumping trend is you might end up missing out on someone great or "the one." Although news that the planet is in peril due to the negative impact humanity has had on it is everywhere, it doesn't mean everyone has read up on it. Some people are too busy with work, raising children, or just trying to get from one day to the next, so they don't time to inform themselves about something on which they might fundamentally agree.
"While I do advise being strong in your wants and expectations, particularly early on in relationships, I do believe that there is value in not sweating the small stuff," Emma Hathorn tells Glam. "People don't always enter a relationship from the same background — socially, economically, and sometimes, intellectually, and relationships can be a place of learning. While a partner might not be ecologically conscious at first, it is also possible that they might learn to adopt your values in this, and instead of berating them and dumping them based on an initial, knee-jerk reaction, instead there is space here for a discussion, and potentially for mutual understanding."
It's about giving someone the benefit of the doubt. Granted, if they prove that they are aware of the state of the planet but choose not to care, that's a whole other story, and we can file that under the "pro" eco-dumping category.
Why eco-dumping is the best trend right now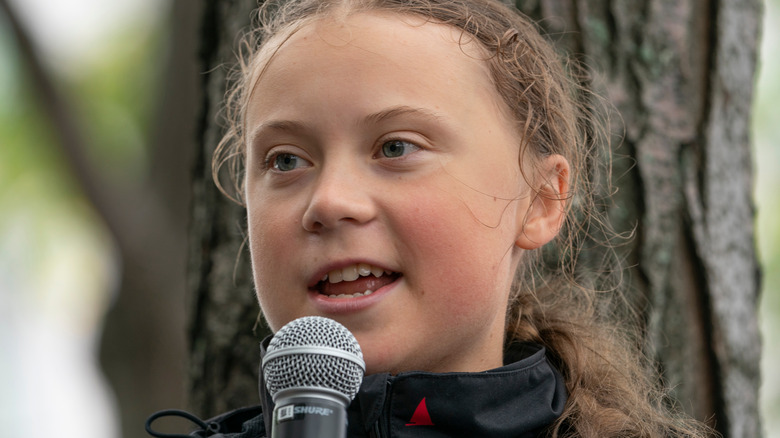 lev radin/Shutterstock
Dating trends will always come and go. Still, tragically, the worst ones are probably likely to stick around until the end of time just to be a thorn in our side. But while that may be the case with things like V-lationshipping and wokefishing, eco-dumping is a positive dating trend that we want to stick around.
With both sea levels and temperatures skyrocketing, some parts of the globe will be absolutely uninhabitable within the next 80 years. For example, according to climate scientists, Jakarta, Indonesia is sinking at a rate of 6.7 inches every year with estimations projecting that 95% of the city will be underwater by 2050 (via Insider), and that's just one city that's going to be devastated by climate change in the coming decades.
The takeaway? The planet is on fire. Sea levels are going to wipe out coastal cities and towns. Climate change is real. If you meet someone who doesn't take these things to heart or, even worse, just lets this reality roll off their back, then it's time for an eco-dump. It just might be the best thing you do this year. No one is worth you being complicit in destroying your home. Our motto? WWGTD. What would Greta Thunberg do?