Daters Are Heading Into Spring With Their Eyes Wide Open & It's A Refreshing Strategy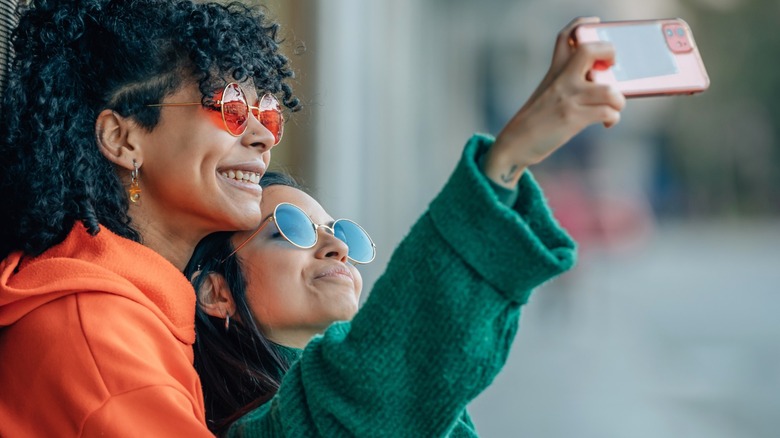 carballo/Shutterstock
As a single person, you understand how easy it is to lose interest in dating, particularly during the colder months when things are already at a lull. In fact, according to Mayo Clinic, our serotonin levels are much lower in the winter, making it difficult to get excited about putting ourselves out there. Thankfully, the weather is warming up, causing daters everywhere to jump into the dating pool headfirst, and it's refreshing to see. This new approach to dating is all about being upfront and honest about your intentions, shares Jennifer Hurvitz, relationship expert, via WCNC.
Heading into the dating world with your eyes wide open prevents you from wasting time looking for your person. It's cutting out all of the BS and getting straight to the point. For some daters, this is a common practice, but there are many singles out there still going on dates where there is absolutely no chemistry to be found. If you're dragging your feet through the world of dating, it's worth changing up your strategy. Take a look at some of our advice on how to do just that.
Identify red flags early on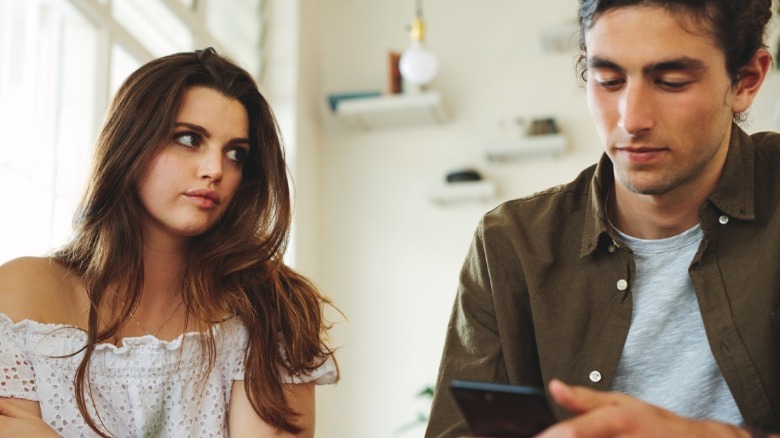 Jacoblund/Getty Images
Have you ever gone on a first date with someone you really connected with, and halfway through the date, they raise a major red flag? It was totally shocking but you chose to ignore it anyway. Sometimes, we overlook these major warning signs because we don't trust our own intuition, PsychCentral explains. We want to see the best in people, even when they give us reasons we shouldn't. You may ignore red flags because you don't want to come off as judgmental, or you tell yourself you're overthinking it. 
However, in most situations, your judgment is spot-on. When your date drops the bomb that he still hangs out with his ex, you're allowed to feel reluctant and second-guess your attraction to them. Recognizing red flags up front saves you time and energy you could be putting into someone else. We know it can feel awkward or uncomfortable to hurt someone's feelings, but you'll be happy you did. Remember, when it comes to dating, always trust your gut. 
Consider sober dates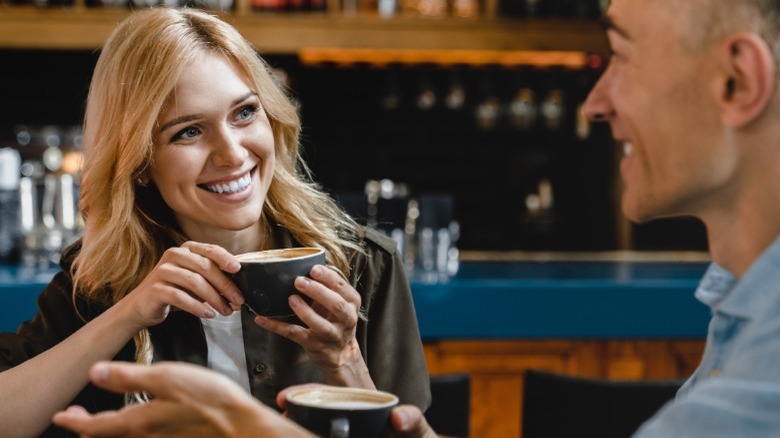 Inside Creative House/Shutterstock
Before you shoot down the idea, we promise going on a date without alcohol isn't as scary as you think. First dates can be nerve-wracking, so it's normal to want a little liquid courage to help you feel more comfortable, but sometimes, too much of it can impair our judgment. When you ditch the alcohol, you allow yourself to get a clear picture of the other person. There's nothing clouding your perception, so you're less likely to have regrets later on, especially if you end up going home together. 
Not to mention, being sober gives you the chance to really connect with your date. Without a vodka soda as a buffer, you get to show off the real you, not the version you become after a few cocktails. Plus, by keeping the date alcohol-free, you'll actually remember how the date went with a clear mind, which comes in handy when deciding whether or not you want to see them again.