Can You Use Salicylic Acid And Retinol Together?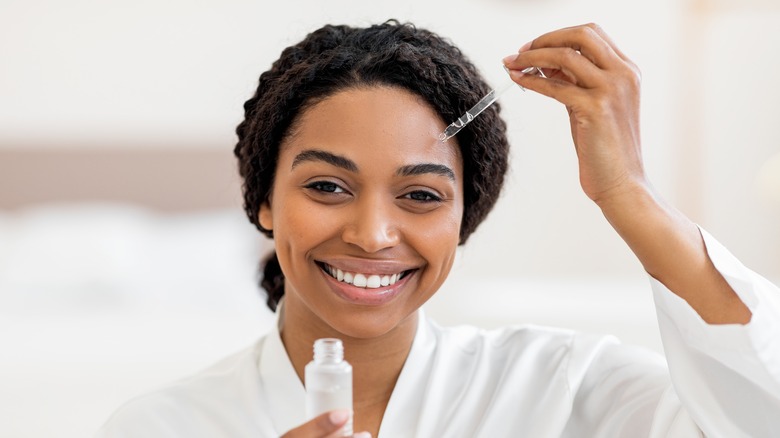 Prostock-studio/Shutterstock
With so many options in the skincare industry, it can be overwhelming to figure out which ingredients can be used together. The market is filled with choices of acids, serums, oils, and more, so knowing the right combination is key to ensuring you are not mixing the wrong formulas together.
According to Procoal London, salicylic acid and retinol are active ingredients made for combating acne and excess oil in the skin. These two powerful skincare ingredients have the ability to deep clean the pores of any unwanted oils and trapped dirt. Recently, we have seen a rise in pure retinol products and salicylic acid, also known as BHA, products. An example is the cult-favorite Paula's Choice Skin Perfecting 2% BHA Liquid Exfoliant, which currently has a 4.5-star rating of over 12,000 on Google after going viral on TikTok.
Since salicylic acid and retinol are two harsh ingredients, it's essential to use them correctly. If misused, they can leave your skin irritated and dry, per Procoal London.
Although separately, they are excellent ingredients for clearing your skin, the answer on whether they should be used together is not as simple. Whenever you mix two elements, it's key to research whether they could produce any sort of adverse reaction for your specific skin type.
Should you combine salicylic acid and retinol?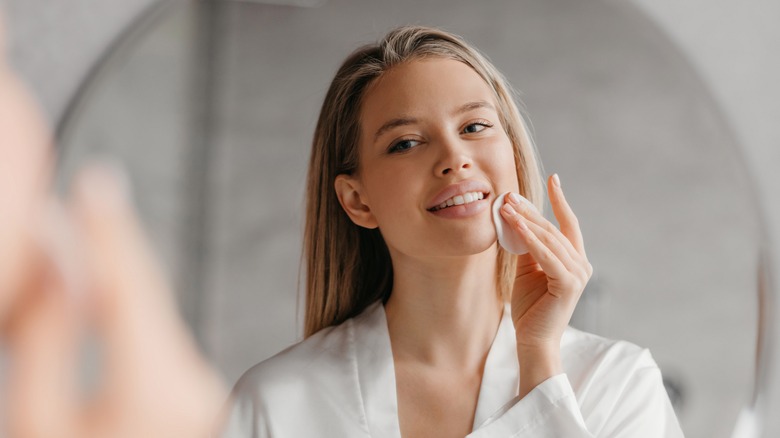 Prostock-studio/Shutterstock
While it is okay to combine salicylic acid and retinol in your routine, the safety of it depends on how you apply the products and your particular skin concerns.
According to Dr. Michelle Henry, retinol and salicylic acids are both active ingredients, and since they are very harsh, they can become overly irritating on the skin. For this reason, Dr. Henry recommends that you don't mix these two ingredients unless you have very oily or acne-prone skin. If you decide to use these products together, Dr. Henry recommends alternating them with one in the morning and the other at night. You also want to be careful not to overuse them, as they can irritate or over-exfoliate the skin (via Youth to the People).
When used together, board-certified dermatologist Hadley King, MD, tells Glow Recipe that each ingredient can help increase the effectiveness of the other. The reason is that BHA will help remove dead skin cells with retinol eliminating excess oil and dirt trapped in clogged pores.
So before combining the two ingredients, evaluate if your skin can genuinely handle these two solid elements or if you should reach for more gentle ingredients.
How to use salicylic acid and retinol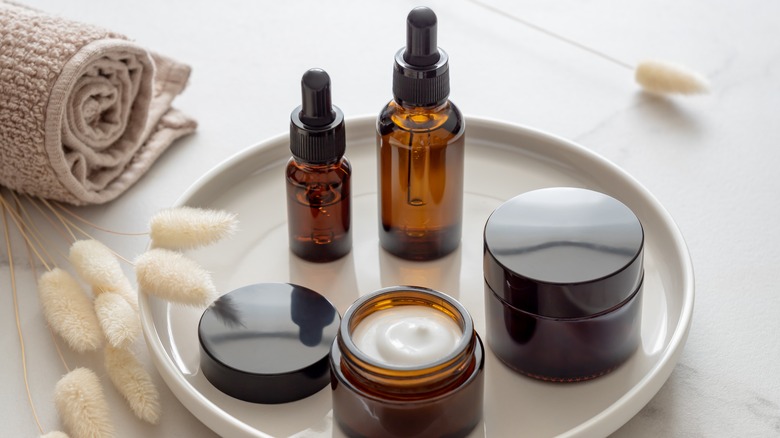 Irina Kvyatkovskaya/Shutterstock
Once you've decided to incorporate both ingredients into your routine, knowing how you will use them is essential. Like any powerful ingredient, initial redness and irritation is normal but should go away with use. If you notice that using retinol daily is too irritating, you can also try slowly adding it to your routine. Sandra Lee, MD, recommends using retinol every other night or a few times a week while slowly building up your skin's tolerance to it. 
Using your salicylic acid before retinol is crucial as it will help remove the dead skin cells that remain on top while regenerating healthy cells. Afterward, the retinol will purify the clogged pores that remain.
However, Dr. Michelle Henry emphasizes that an important note about combining the two is to wear sunscreen when going outside — both products have a tendency to make the skin more sensitive to sunlight.