Are Trader Joe's Skincare Items Worth The Hype?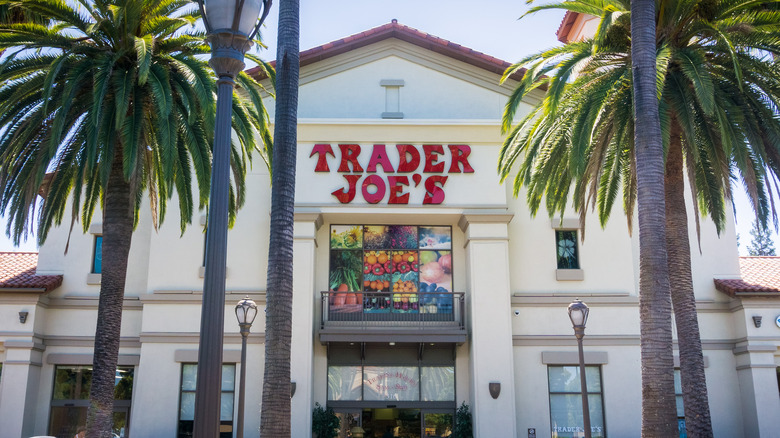 Sundry Photography/Shutterstock
With unique products, health-conscious snacks, ready-to-eat meals, and helpful, down-to-earth, cheery staff, Trader Joe's has a cult following for good reason. The Trader Joe's experience just doesn't feel like your typical grocery store excursion with cute artistic signage, absence of corporate brand name labels, and surprisingly affordable price tags. 
"You don't have to spend a fortune at [Trader Joe's] to find quality, clean products that actually work," said Catie Wiggy, a licensed esthetician, in an interview with StyleCraze. Most would agree, there's something different about the energy of a Trader Joe's. There are over 560 Trader Joe's stores in America (via ScrapeHero) and with all the hype, it seems as though customers would definitely make it their one-stop shop if they could. So, when it comes to items beauty connoisseurs tend to be particularly choosy about — like skincare products — do Trader Joe's offerings make the cut? With their eco-friendly practices and tendency to be pretty consistent in quality across the board, it seems likely. But let's take a closer look.
Skincare products that pass the test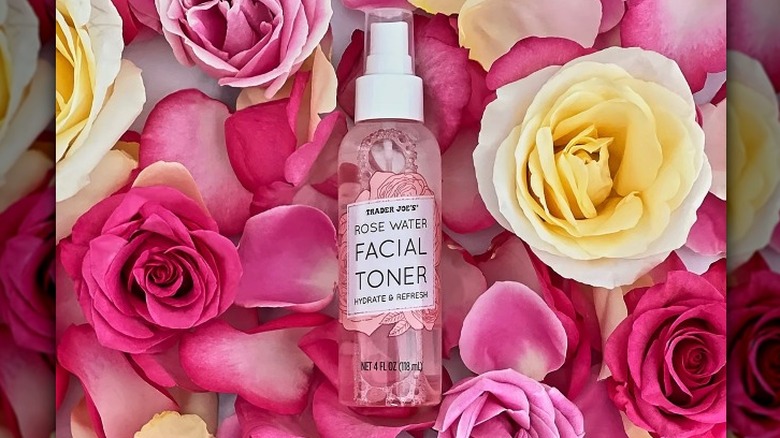 Trader Joe's
There are a few of Trader Joe's staple skincare products that reviewers simply couldn't find fault with and the Rose Water Facial Toner is one of them (via StyleCraze). This lightweight, moisturizing, and refreshing mist is said to soothe and hydrate — one also can't really complain about the amazing, fresh rose oil scent. This cruelty-free toner also contains witch hazel and Quillaja saponaria extract. It's perfect to throw in your bag for a quick anytime spritz.
Another fan favorite appears to be Trader Joe's Ultra Hydrating Gel Moisturizer which contains some super nourishing ingredients like aloe and milk thistle. In an episode of Well + Good's Dear Derm, board-certified dermatologist Dr. Mona Gohara, explained that, "I like green tea extract, it's a natural antioxidant. So just by looking at it in that regard, it has some powerful ingredients. I like that it says ultra hydrating but it's not ultra greasy. So that's a major plus in that department. I feel like this is a winner."
While Trader Joe's does have a number of quality products, there are certain skincare items that fell short when it came to the opinions of the pros.
Products with mixed reviews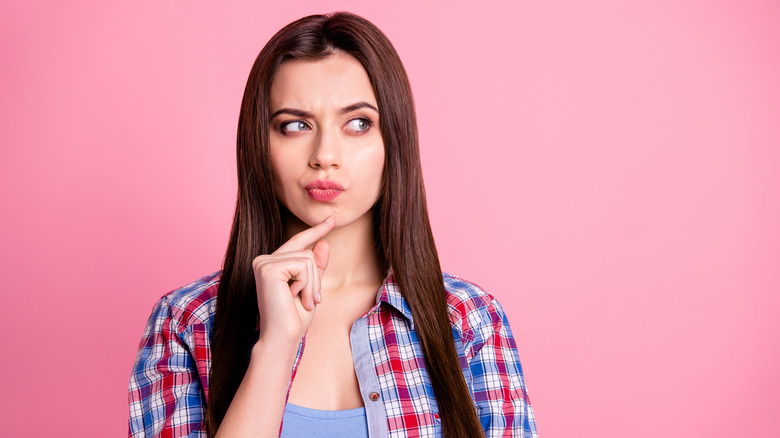 Roman Samborskyi/Shutterstock
As skin type varies from person to person, skincare products are rarely one-size-fits-all. While some may find Trader Joe's Enrich Moisturizing Face Lotion a hit, others found the texture to be far more sticky than hydrating (via StyleCraze). And according to SheKnows, Trader Joe's Hyaluronic Moisture Boost Serum is another one worth skipping — though it is lightweight if that's what you're after. However, StyleCraze did point out that this serum contains phenoxyethanol, so if clean, green ingredients are at the top of your skincare product must-haves, you'll need to put this one back on the shelf.
Trader Joe's Organic Virtuoso Spearmint Lip Balm is another one that almost lives up to the hype, but unfortunately doesn't quite meet the mark. According to StyleCraze, this minty lip balm is super moisturizing, but is also only 50% organic and could cause irritation to particularly tender lips. So if you have sensitive skin, you may want to keep browsing for the perfect lip balm. 
As you can see, there's a lot to be hyped about when it comes to Trader Joe's and while you probably shouldn't replace your entire skincare regime with Trader Joe's products, there are a few that work beautifully and will save you a buck or two. Plus, any reason to hit up Trader Joe's more often is worth at least some consideration.