Glam Survey: Which Style Of Pants Do You Wear The Most?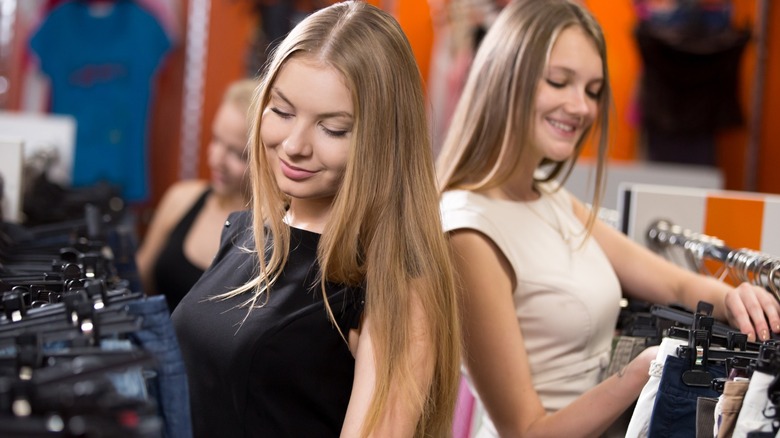 fizkes/Shutterstock
Because pants are so prominent in today's society, it's difficult to picture a life without them, but they weren't always as popular in women's fashion as they are today. In fact, women didn't start wearing pants until the middle of the 20th century, though a few sported them in the 19th century, per Britannica. Since then, pants have become a major staple in modern womenswear, from jeans to leggings and everything in between. Though pants shopping isn't always easy, once you find the perfect pair, it feels like striking fashion gold.
With so many options on the market, we have endless opportunities to find pants to match our personal style. Jeans make an outfit more casual, while a nice pair of trousers can really dress up a look. To uncover where people's preferences fall on this spectrum, Glam asked its readers which type of pants they wear the most, and the people have spoken! So, which style reigns supreme?
Jeans win by a landslide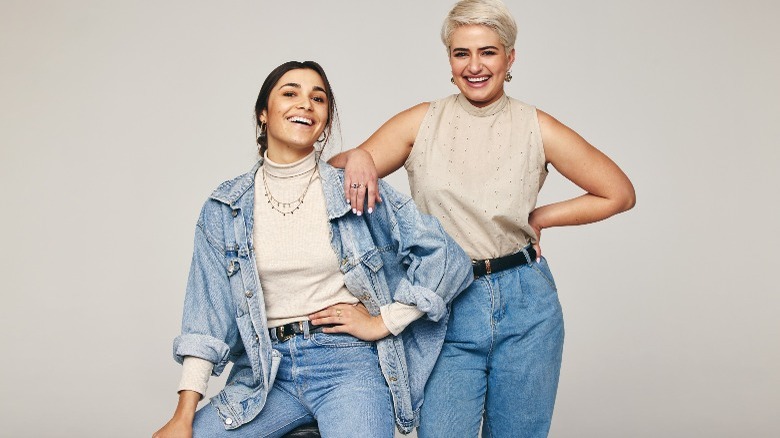 Jacob Lund/Shutterstock
Out of the 587 readers who responded to Glam's survey, 221 (37.65%) said jeans are their go-to pants, though we can't say we're surprised. Jeans are incredibly versatile, so they're perfect for nearly any occasion. Dress them up with a blouse and your favorite pair of heels, or keep them casual with a t-shirt and sneakers. According to MasterClass, there are eight different styles, so there's something for everybody. 
If you want something more slimming, for instance, opt for a pair of skinny jeans, or perhaps you want something with more wiggle room. In this case, straight-leg jeans are the pair for you. No matter your style, jeans are perfect for those days you feel like you have nothing to wear. Use them as the base of your outfit and go from there, but remember not to skimp on the accessories! There's no right or wrong way to wear jeans; the only thing that matters is how you feel in them. But where did the rest of our readers fall on the pant spectrum?
We can't forget about leggings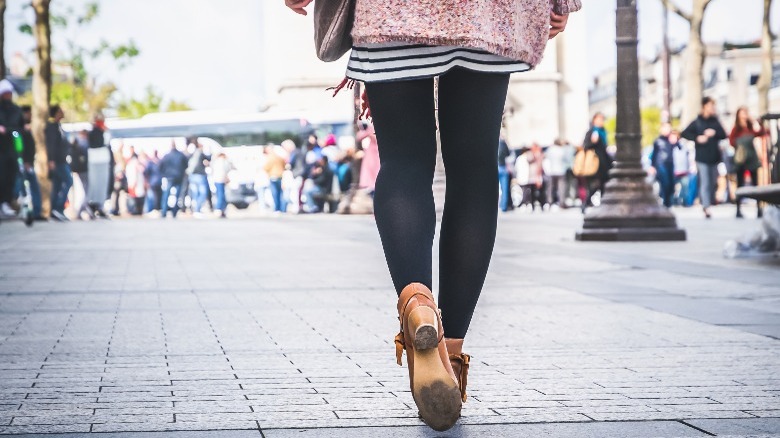 Studiomikara/Getty Images
Jeans may be the overall fan favorite, but leggings aren't far behind. In fact, 25.72% of Glam's respondents, or 151 people, stated they wear them more than any other style of pants. Leggings were first introduced in the 1950s, though some would accredit 2007 for the leggings-as-pants trend, per Who What Wear. Historically, style icon Audrey Hepburn was one of the trailblazers of the leggings movement when she donned a pair in the 1954 film "Sabrina." After its premiere, more women quickly hopped on the bandwagon. Since their debut on the greater fashion scene, leggings have become stretchier and more form-fitting than they once were. 
Because of their flexibility, leggings are a key player in athletic wear as well. If you think about it, they're just as versatile as jeans, which is why so many readers love them. While some may say leggings aren't acceptable as pants, the proof is in the pudding — people are totally down with this stretchy staple. Who wouldn't be? They're equally as chic as they are comfortable. What more could you want in a pair of pants? 
Following leggings in our survey were sweatpants with 14.48% of the votes (85), trousers with 11.41% (67), shorts with 8.86% (52), and, finally, leather with 1.87% (11).