Best Makeup Moments At The Oscars 2023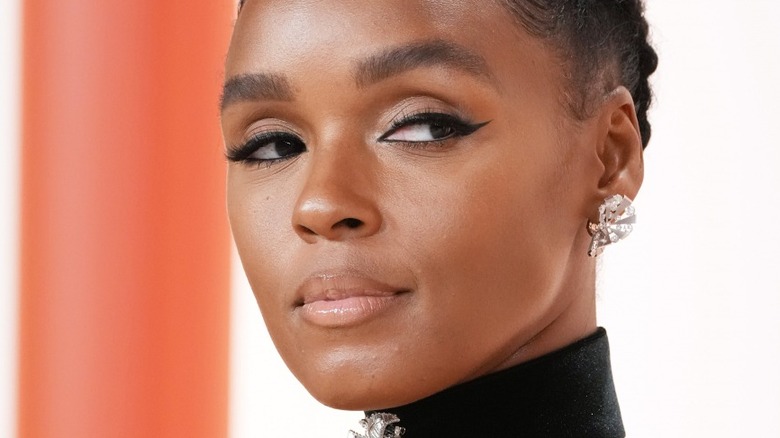 Kevin Mazur/Getty Images
The Academy Awards celebrate Hollywood's most prominent film achievements of the year. But let's face it — we all tune in early to check out the movie stars' glam. 2023 seems to be all about embracing neutrals and metallics, as was apparent on the champagne carpet that replaced the classic red one. Many of the A-listers appeared to be in the know of this year's trends, and their clothing and makeup reflected that.
If the celebrities were the stars of this year's Academy Awards, their makeup looks were their best-supporting actors. This year, makeup took a back seat, but it didn't go unnoticed. The soft glam looks allowed the stars to shine without the heavy makeup being the focal point. Dramatic false lashes were noticeably absent, and the usual heavy contouring and highlighting seemed off-duty. Matte lipstick appears to be the de rigueur of 2023, and there seemed to be no shiny gloss in sight.
Some celebs did make a bold statement, though, and we're all for it. However, they still seemed to keep with the minimalist theme of the year. Here's who we think had the best-painted faces at the 2023 Academy Awards.
Michelle Yeoh looks soft and ethereal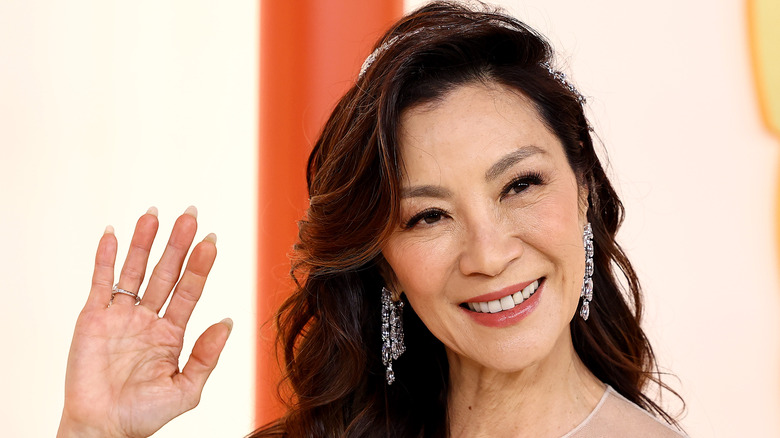 Arturo Holmes/Getty Images
Michelle Yeoh plays tough-as-nails characters on the big screen that heavy hitters don't want to mess with. But for the 95th Academy Awards, she channeled her inner angel with a soft, fairy-like look. Complimenting her ethereal, white dress was a muted pink blush and rosy lips.
Yeoh let her eyes pop with natural-looking lashes and brows that accentuated her deep brown eyes. The best part about her Oscars makeup was that she allowed her glowing, youthful skin to shine underneath her foundation, proving that less is sometimes better than more.
Halle Berry looks like a goddess with her bronze makeup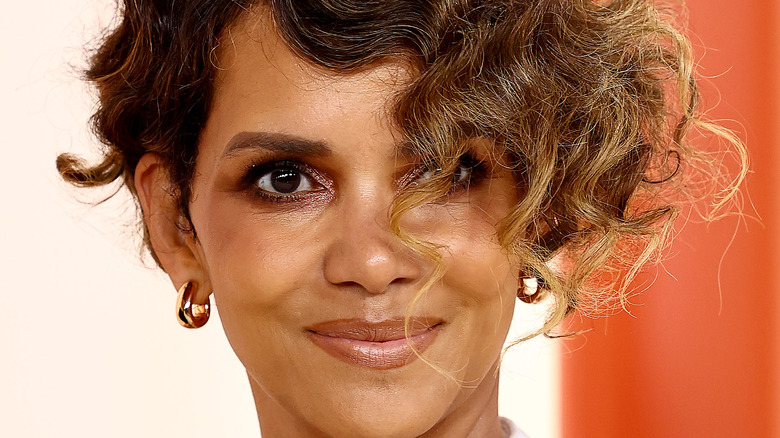 Arturo Holmes/Getty Images
Halle Berry allowed her understated, natural beauty to shine for this year's Oscars. Known for favoring a short, cropped hairdo, she coyly let her shimmery eyeshadow peek out from underneath some peekaboo strands of her retro finger waves.
Berry accentuated her neutral palette with some shimmer on her inner lids and kept her lips neutral with matte, beige lipstick. The "Moonfall" actor's gold palette perfectly accentuated her Grecian-styled white gown with sparkling gold rose accents.
Lady Gaga stuns with a bold look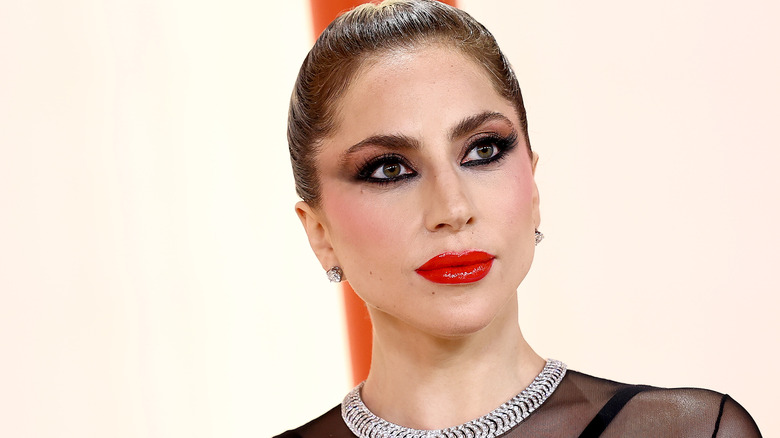 Arturo Holmes/Getty Images
Lady Gaga is never one to fade into the background, which she proved with her bold 2023 Oscar look. Like many celebrities, the "Paparazzi" singer kept her palette neutral with a sheer, black Versace gown, which is a far cry from her controversial meat dress of the MTV Video Music Awards of 2010.
This time, Lady Gaga complimented her inky attire with a matching smokey eye and a bold red lip. However, she refrained from going too over the top by keeping her lines and colors clean.
Fan Bingbing rocks a winged liner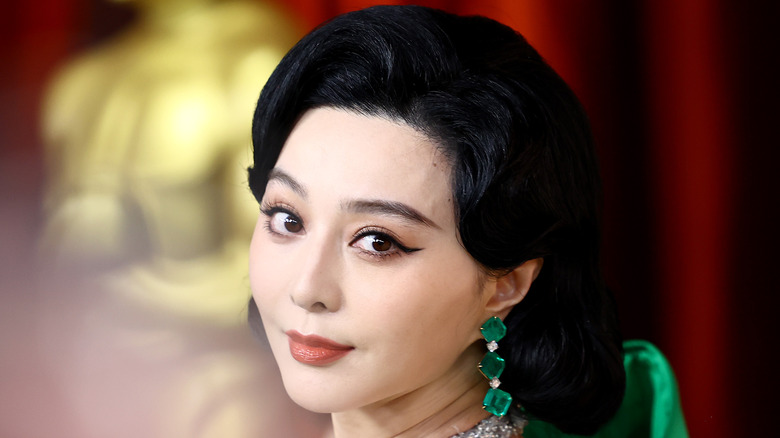 Arturo Holmes/Getty Images
Fan Bingbing is making a major comeback for her 2023 Academy Awards champagne carpet appearance after laying low for months following her tax evasion scandal. The actor didn't disappoint onlookers with her silvery Tony Ward gown complete with dramatic emerald sleeves and a floor-sweeping train.
Her makeup didn't disappoint, either! Not to be overtaken by her attire, Bingbing stunned fans with a winged liner that perfectly accentuated her deep brown eyes. The perfect accent: deep crimson red lips with the perfect amount of pout.
Salma Hayek stuns with her signature rosy pout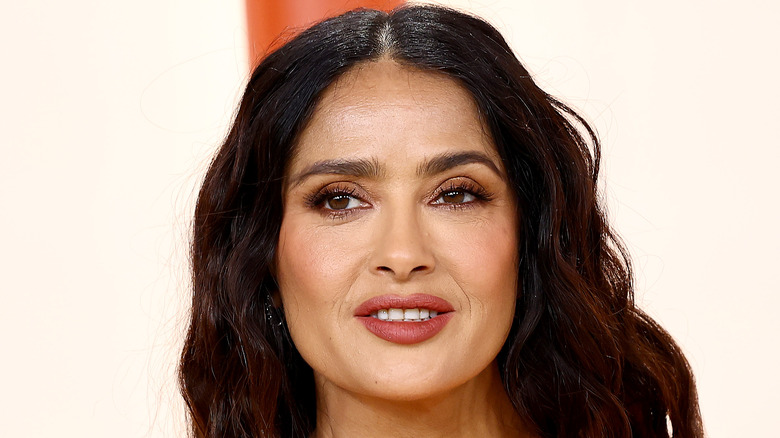 Arturo Holmes/Getty Images
Salma Hayek looked fiery in her orangey-red floor-length gown glittering with sequins for the 95th Academy Awards. The "Puss in Boots" star allowed her shimmery dress to shine while keeping her makeup color palette in the same family.
Hayek used a rust-colored shadow to compliment her dress and paired it with a warm-toned terracotta lip in a matte finish. Her signature brows were filled and swept in a natural arch, while the actor's lashes were accentuated with a few coats of mascara.
Janelle Monáe was a literal highlight of the night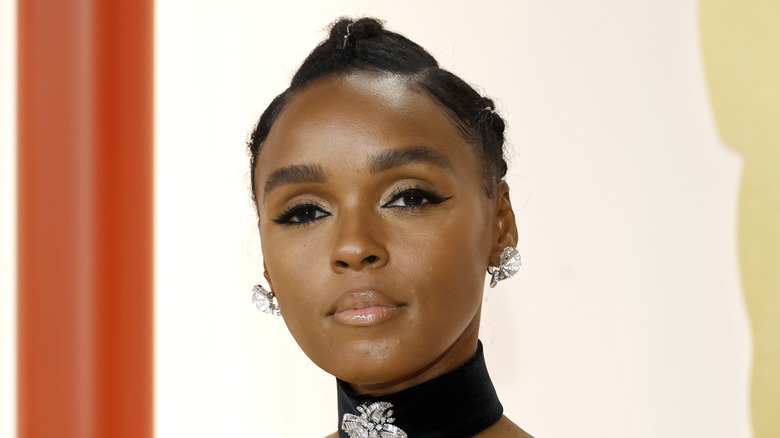 Mike Coppola/Getty Images
Janelle Monáe always looks flawless, but for this year's Academy Awards, she absolutely slayed. Going with the neutral trend of this year, Monáe went with winged, black liner and nude lips. However, it was her complexion that shined.
We need to know what her makeup artist used as a highlighter because Monáe looked positively glowing — and we're not talking about the overly contoured look we see all over social media. Could it be that Monáe is employing the hot new trend of "nontouring" and embracing natural makeup? Whatever it is, she's in the running for this year's best Oscars makeup look.
Michelle Williams' Fairytale Look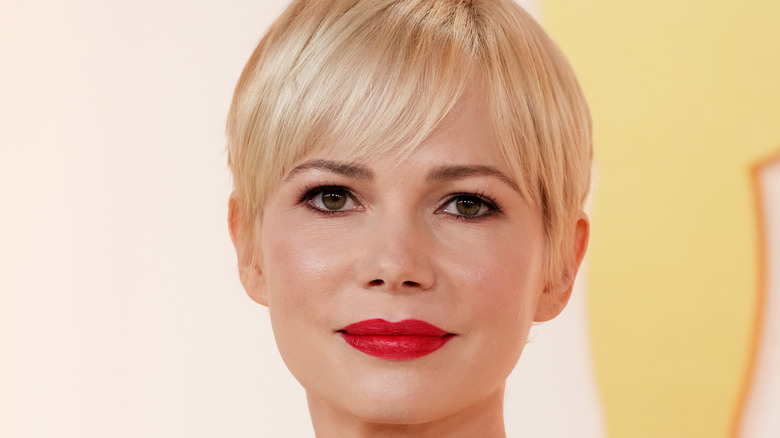 Kevin Mazur/Getty Images
Michelle Williams looked like a fairy queen with her silvery sequined embroidered gown while walking the champagne carpet at the 2023 Oscars. To complete her look was her platinum pixie haircut, fire-red lips, and naturally-painted face.
With Williams' clear complexion, she doesn't need much adornment, and the red hue is the perfect pop of color to bring out her delicate features. A soft pink blush is the only necessary touch to accentuate her chiseled cheekbones.
Cara Delevingne sports a soft glam look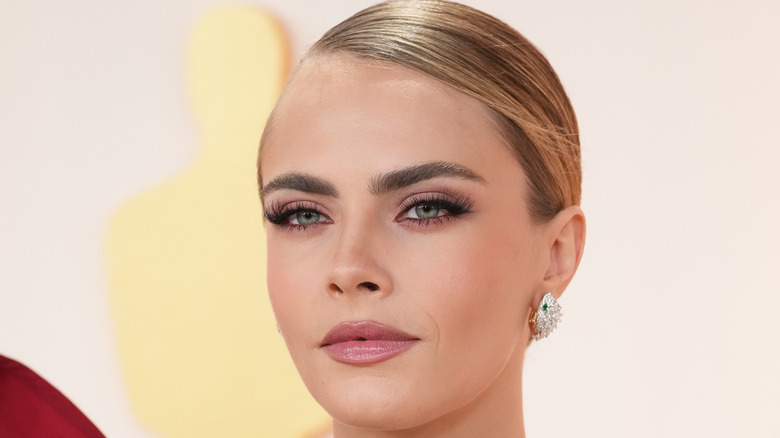 Kevin Mazur/Getty Images
Cara Delevingne was one of the few celebrities who made a bold statement with her ensemble at this year's Academy Awards. The model and actor wowed onlookers with a daring red gown showing off a flouncy bow and a thigh-high slit.
To offset her dramatic outfit, Delevingne chose to keep her makeup neutral, with a pinkish shadow and lip combo. The "Only Murders in the Building" star accentuated her brows by filling them in with a dark brown shadow. A soft feathery lash completed Delevingne's Oscar-worthy look.
Rihanna is rocking her iconic red lips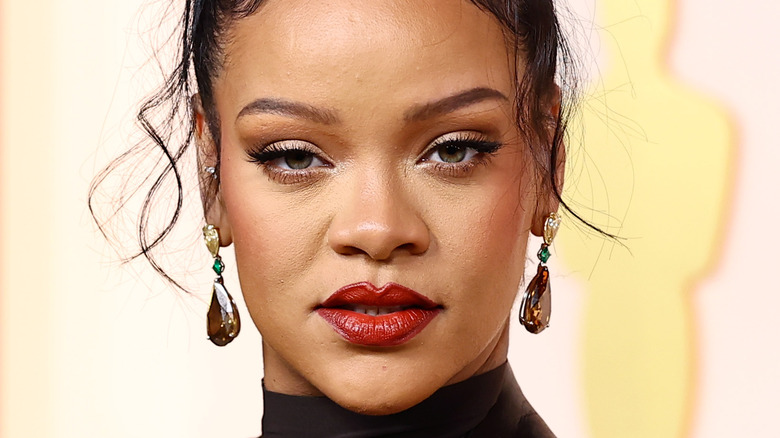 Arturo Holmes/Getty Images
2023 is Rihanna's time to shine. Not only did she slay this year's Super Bowl, but the nine-time Grammy winner is also expecting her second child and made the list of performers at the Academy Awards. 
Like the other champagne carpet celebrities this year, Rihanna keeps her eye makeup simple, accentuating her lips with a bold red color. A slight eyeliner extending past the corners of her eyes elongates her shape, while a bronze shadow adds definition. Otherwise, Rihanna's eyes are bare other than a simple lash, allowing her lips to take center stage.
Hong Chau is is pretty in pink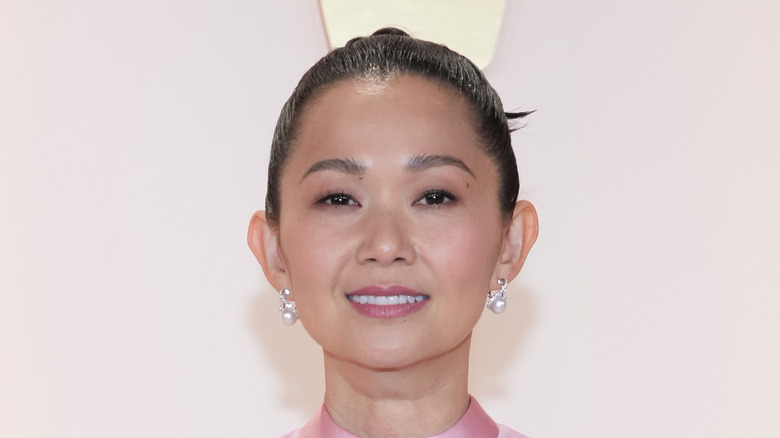 Kevin Mazur/Getty Images
2023 is all about natural makeup, and actor Hong Chau is glowing with a pretty pink palette. Not only does pink go well with all skin tones, but it also gives the face a youthful appearance. The light shades of pink accentuate Chau's fair to medium complexion. Those with darker skin tones look stunning in deeper shades, like magenta.
Chau's makeup artist kept the shades in the same color family, which matched perfectly with her pink Prada gown in a blush hue. A feathery black train definitely gave the Oscar nominee's dress a dramatic flair, but her simple makeup was the real star of the show.