What To Know About Instagram's New Broadcast Channels Feature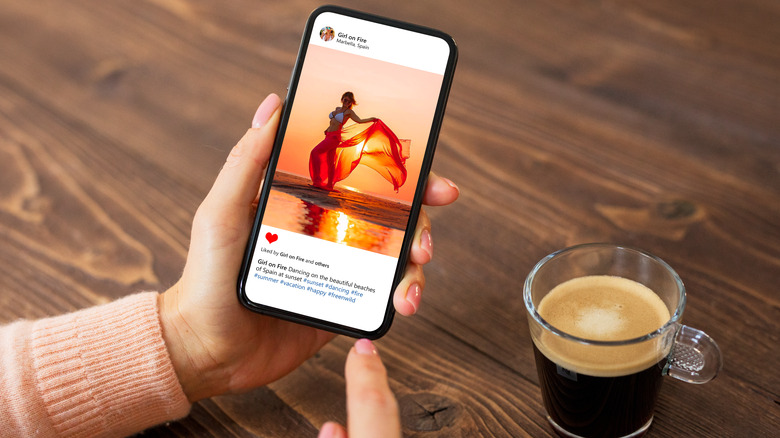 Kicking Studio/Shutterstock
It can be hard to keep up with all of the new features and updates on our social media platforms. If Elon Musk's Twitter Blue wasn't enough to make your head spin, then trying to figure out how to add people to your private friend's only green circle on Instagram will finish off the job! Remember when we all had a collective heart attack trying to figure out the purpose of Instagram's new Notes feature? And we've had to undergo mental gymnastics to understand what the order of our followers and following list means! 
Advertisement
Honestly, it's fair to say that we miss the kinder, gentler, simpler days of a Facebook poke, or being in someone's Top 8 on MySpace (oh gosh, we're revealing our age right now, aren't we?). With so many newer platforms to choose from — Twitch, TikTok, SnapChat, OnlyFans, and more — Instagram, which is owned by Mark Zuckerberg's Meta, is trying to offer new services and features to keep its users happy and glued to the platform.
Now the Zuck has announced a new IG feature. "We're starting to roll out Instagram channels — a new broadcast chat feature," Zuckerberg wrote on Facebook. Channels, eh? Does that mean IG will finally pick up cable? We investigate. 
Instagram channels will send content directly to your followers' inboxes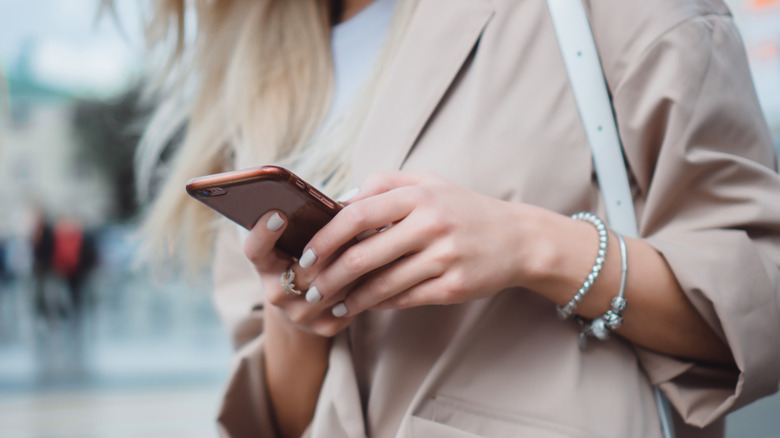 sergey causelove/Shutterstock
When Mark Zuckerberg announced the new Instagram broadcast channels, he added that he will be launching an example for his own feed. "I'm starting a channel to share news and updates on all the products and tech we're building at Meta. It will be the place I share Meta product news first," he wrote. 
Advertisement
Elaborating, a Meta spokesperson told Gizmodo, "More features will be added to broadcast channels in the coming months, like the ability to bring another creator into the channel to discuss upcoming collabs, crowdsource questions for an 'ask me anything' and more."
What does all that mean for IG's top creators (or even the ones just starting out)? The new broadcast channels will enable 'Grammers to send different content directly to their followers' inboxes, such as text messages, images, and videos. That makes it kind of like a regular message, except followers will see this content appear separately under the broadcast channel's name. 
There's a major difference between Instagram channels and regular messages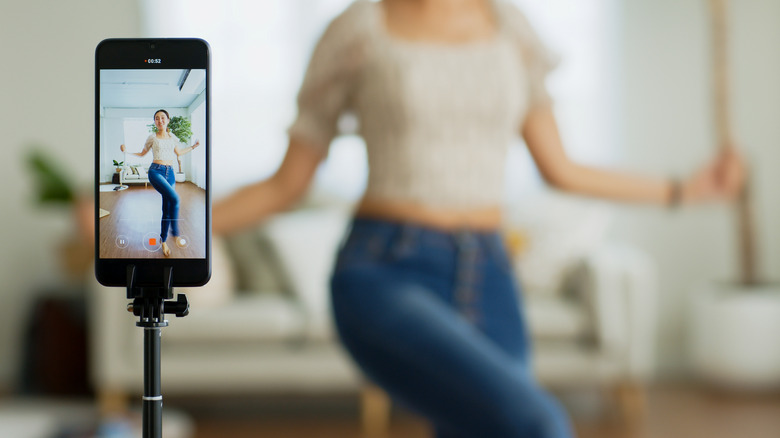 Nattakorn_Maneerat/Shutterstock
Mark Zuckerberg's company, Meta, detailed all the other ways broadcast channels can distribute content, like voice notes and even polls. Right now, Meta has rolled out the feature only to a mere 14 celeb accounts that generate huge numbers on the platform, including those of Olympic snowboarder Chloe Kim, meme sensation Tank Sinatra, creative director Karen Cheng, Olympic skier Mikaela Shiffrin, and gamer Valkyrae, so while they're experimenting with the new feature, the rest of us will have to wait. 
Advertisement
But there's another limitation — while you can receive all this new content from your fave accounts, you can't actually reply to it as you might do with a regular chat message. So while we can laugh-react in the channel, we won't be able to scream "yaaaaaas queeeeen" in a message when our number-one creator account sends us behind-the-scenes moments. 
However, not all hope is lost! Do you think your name should be on the list of content creators who get early access to this feature? Instagram has you covered. If you'd like to access your own broadcast channel, use your mobile device to sign up here for a waitlist. Sure, spots may be limited, but the platform will dole out access on a rolling basis. So if you can wait in heels to get into the club on a Saturday night, you can wait a bit for this.
Advertisement