What Is The New Instagram Notes Feature And How Do You Use It?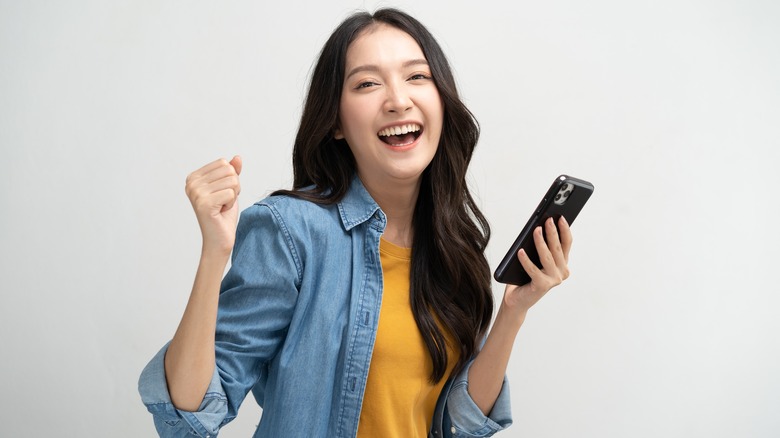 Pormezz/Shutterstock
You may have noticed some changes to Instagram during your morning scroll, and that's because there is! Tuesday evening, Instagram introduced yet another new feature, Instagram Notes, which allows users to post messages up to 60 characters long, The Verge explains. So ... what's the point? The idea behind the new addition is to send a message to your group of friends. For example, you might tell your friends, "Just made a charcuterie board to DIE for — who's coming over?!" Notes will stick around in their feed for 24 hours before disappearing forever.
According to TechCrunch, you can send a Note to all of your followers or keep it limited to your Close Friends. It's important to note (no pun intended) you won't be able to send it to just one person. The point of this feature is to connect with a bunch of people at once. If you want to contact one person in specific, just shoot them a DM. Another thing to keep in mind is Instagram will not notify you once a friend has posted a Note; it's your job to keep up with who's posting and when. 
How to view and send Notes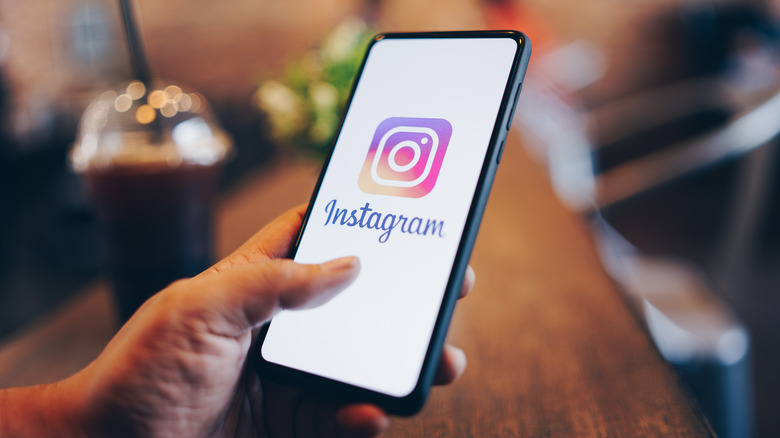 Nopparat Khokthong/Shutterstock
You can find these messages at the top of your inbox (they look just like the Instagram Stories icon). You can directly respond to a friend's Note by tapping on the message to read it, then respond as you would a normal DM. To create your own Note, go to your DMs tab and locate the "Leave a Note" icon. Add your message, and share! It's as simple as that. Feel free to add a couple emojis to make your Notes more fun (come on, who doesn't love a good emoji?).
If you aren't able to view your friends' Notes, you'll need to update the app, HITC states. If you still can't see them after the update, the feature might not be available to you just yet. Oftentimes, social media doesn't release new features to everyone at the beginning, but you should have access to them in the near future.
What makes Instagram Notes unique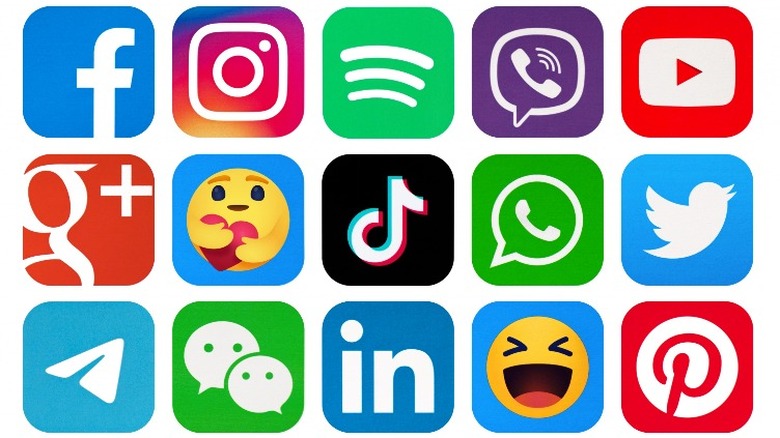 tanuha2001/Shutterstock
You might be wondering, how is this feature different from Twitter? The idea of sending a message with limited characters seems oddly similar, right? That's true, yes, but the key difference between Instagram Notes and tweets is that the former eventually disappears. Remember, Notes only stay in your inbox for 24 hours, so if you aren't looking at them on a consistent basis, you might miss out (just to be clear, this doesn't mean you should sit on your phone all day).
Maybe you aren't interested in viewing or sending Notes — that's totally fine! However, as of right now, there's no way to disable the feature (though that could change down the line), Today shares. On the bright side, just like Instagram Stories, you can mute certain people, so you don't have to see when they post. 
If you haven't checked out the new feature yet, what are you waiting for? Start sending those Notes!