How To Create A Scheduled Instagram Post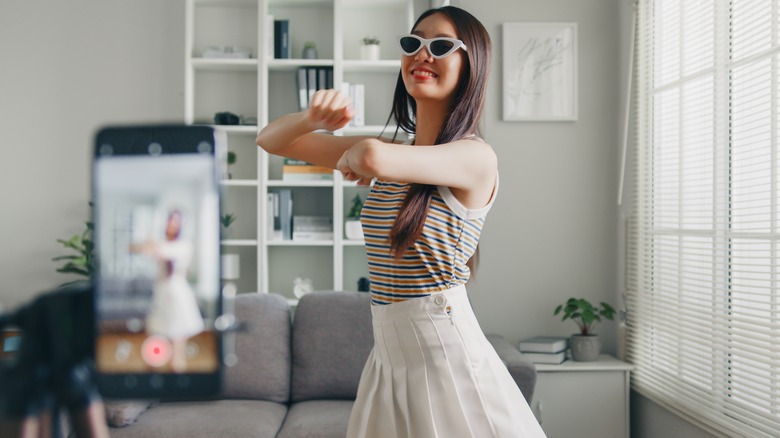 Nattakorn_Maneerat/Shutterstock
Sometimes, you need your Instagram to be a little less instant.
There are myriad reasons why you might find yourself wanting to schedule an Instagram post ahead of time. Perhaps you want to be the very first person to wish your bestie a happy birthday, right at midnight. You could be traveling abroad and know that the prime scrolling hour for your Instagram followers is the middle of the night in your time zone. Or maybe you have two great ideas for posts at the same time, but you're trying to space out your content a bit.
Whatever the reason, creating scheduled Instagram posts is a valuable skill to add to your social media repertoire. You may have mastered the art of creating a draft, but prepping content to be ready to post on its own requires a bit more know-how. Fortunately, there are many different ways you can choose to create posts that are on point and on your schedule.
Scheduling Instagram posts with third-party apps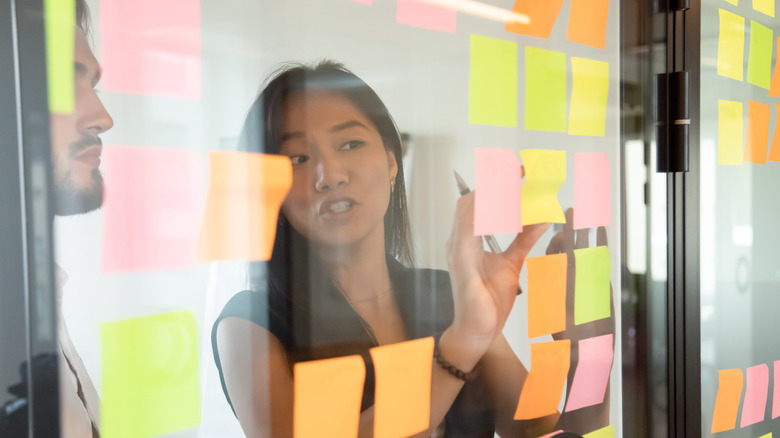 fizkes/Shutterstock
As of right now, there is no way to schedule a post in advance through the Instagram app. However, Mashable reports that this feature could be on the way. A spokesperson for Meta told the outlet that Instagram is "testing the ability to schedule content with a percentage of our global community."
In the meantime, many different apps have popped up to fill this functionality gap. Social media management applications like Hootsuite, Buffer, and Loomly connect to your social media accounts to post content when you plan it. While these apps are largely used by companies managing campaigns, they're also an easy work-around for Instagram's lack of a plan-ahead feature. The free plans should also offer more than enough to meet the average user's needs.
Of course, these third-party applications require you to authorize access to your Instagram account. While many companies and influencers trust them, it's always important to do your own research when it comes to protecting your privacy.
There is also one last option that keeps all of your information localized within Meta.
Planning Instagram posts ahead through Meta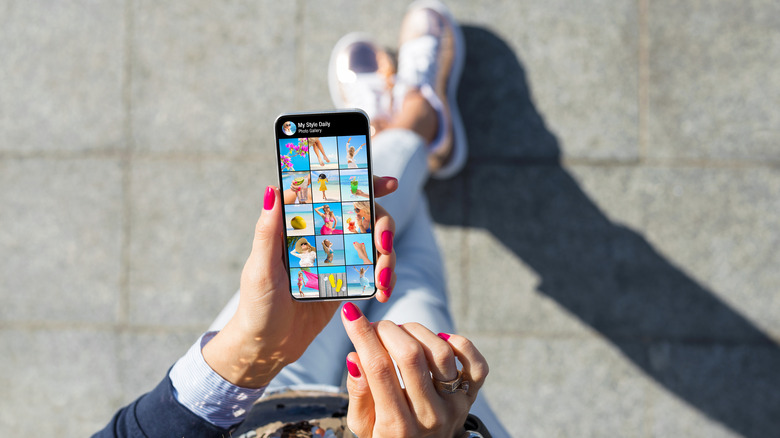 Kaspars Grinvalds/Shutterstock
You may not be able to schedule a post right within your typical Instagram app, but the Meta overlords still have your back. In case you missed it, Instagram is owned by Meta — the Mark Zuckerberg creation that also houses Facebook.
Registering your Instagram account as a "business account" will give you access to a host of new analytics and features that make becoming an expert influencer easy. Among these perks is the Meta Business Suite, which allows you to post, schedule, and manage your Instagram and Facebook content, per Meta. Business accounts also provide data on when the ideal posting time for your specific network is — so you can know exactly when to schedule your posts for optimal engagement.
You might be thinking, "But I'm not actually a business!" Never fear. You can add some extra personality to your profile (like registering yourself as a grocery store if you tend to document your prettiest meals), or simply hide your business designation. Happy posting!