Tube Tops Are The Tank Alternatives You Can Wear Any Way In 2023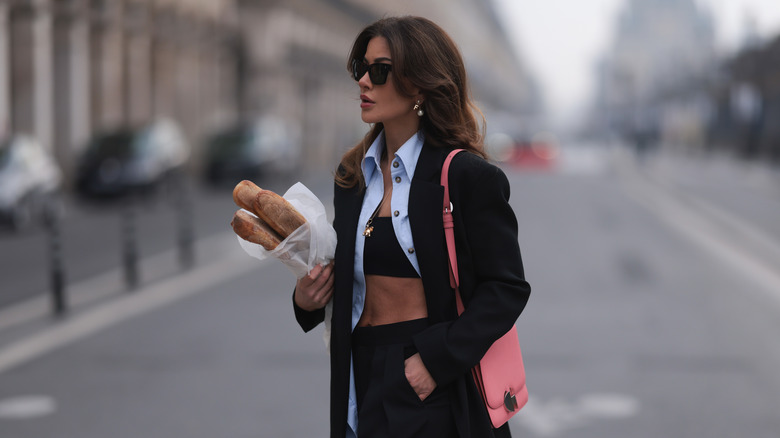 Jeremy Moeller/Getty Images
Just when you thought all of your favorite Y2K fashion trends had already made their comeback, a new piece comes out of the nostalgic time machine to remind us that there's plenty still in store. Continuing with the theme of Y2K fashion, tube tops are the latest pieces to infiltrate our wardrobes once again for the warm weather season. Instead of reaching for your typical tank tops and camis, tube tops are your solution for looking and feeling fresh during the upcoming heat.
Advertisement
Just like every other Y2K era fashion trend we've seen come back recently, the tube top is getting its very own twist. Nowadays, there's a tube top outfit for any style you have. Long gone are the days of wearing tube tops that feel uncomfortable and potentially slip down during the day; these retro pieces can now be chic complements for a modern workwear ensemble.
As we've seen on fashion influencers and celebrities, the tube top is on its way to its second peak in 2023 with the various ways you can wear it. The trick with pulling this top off is coordinating it with proper styling for a modern take on an old favorite.
Layer it on top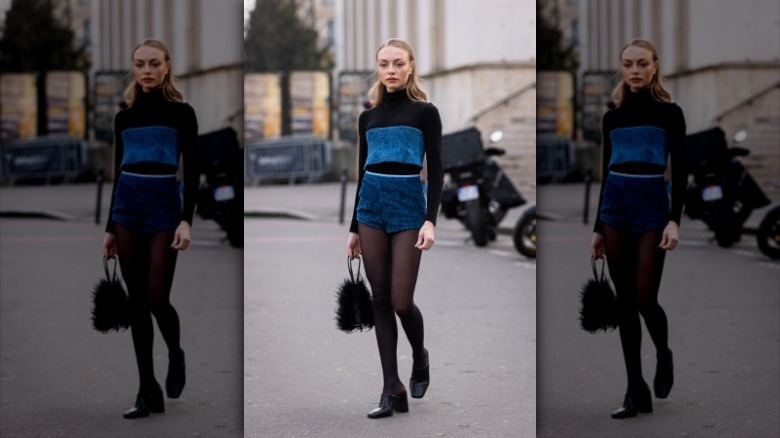 Claudio Lavenia/Getty Images
We all know that tube tops are typically worn as a top with perhaps an outerwear piece draped over them. While this is still the most classic way of sporting the piece, 2023 is all about reinventing these styles for a modern look. This season, try placing the tube top on top of a long-sleeve layer for a chic and unique outfit. Styling your tube top on top is perfect for those days that might be chilly but you still want to rock a chic look.
Advertisement
Wear it as a set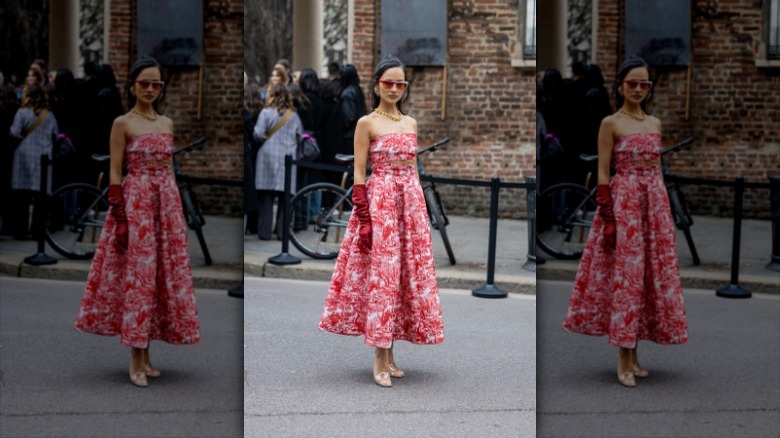 Christian Vierig/Getty Images
Matching sets have been one of the rising stars in fashion trends recently, and the tube top is the perfect way of rocking two trends in one. While most two-piece sets include a blazer or top with a matching skirt or pants, opt for a tube top and bottom combination. Grab a matching full skirt for the perfect spring or summer look while pants are ideal for a formal night out. Regardless, matching sets are a complete winner in 2023 as they are both chic and practical. Instead of spending time deciding on your outfit, grab your tube top and matching bottom for a quick but stylish ensemble.
Advertisement
Classic tube top piece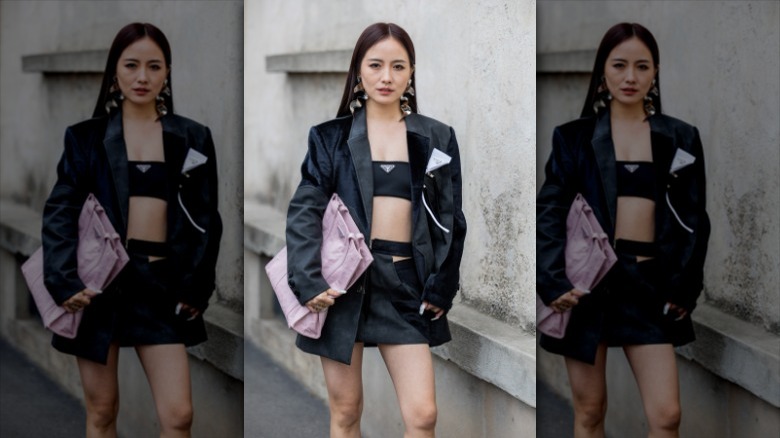 Christian Vierig/Getty Images
There's nothing more classic than a simple black tube top. Styling a tube top of this color is the easiest way of incorporating this trend into your closet without feeling overwhelmed. For the warmer months, style your tube top with a skirt or shorts to help you keep and look cool. Swap out your skirt for pants and you have the perfect chic and edgy outfit for a night out on the town.
Advertisement
Automatic cool girl outfit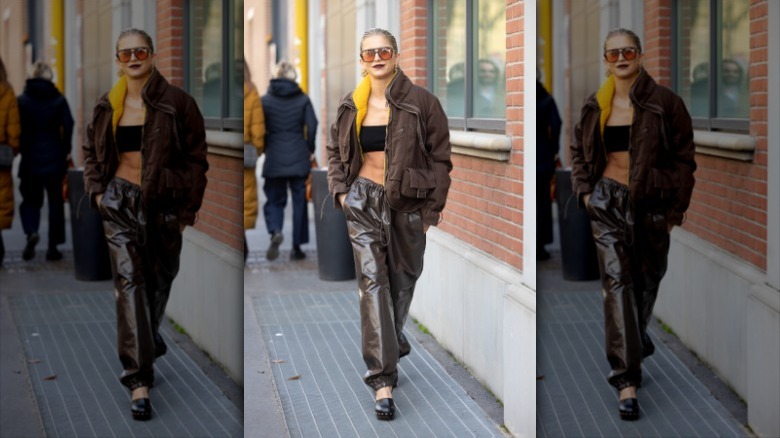 Valentina Frugiuele/Getty Images
The tube top is undeniably the mark of a cool girl outfit. Influencers and celebrities have sported the piece along with other street style classics to create chic but comfortable ensembles. Some of the favorites to pair with the tube top have been cargo pants, loose jeans, and oversized jackets. The key to styling an iconic item like the tube top is to layer pieces that are equally comfortable and can get you through the day.
Advertisement
Leather tube tops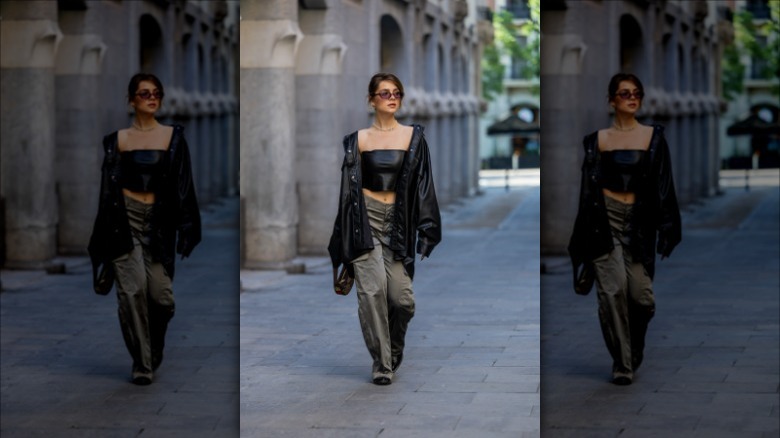 Christian Vierig/Getty Images
Nothing says modern like a good leather piece to add some edge to your look. With leather also making a major comeback this year, combine both trends to create the ultimate Y2K vibe. This edgy outfit is perfect if you wanted to rock a head-to-toe leather look for the ultimate trendy ensemble. Much like a matching set, styling a leather tube top and pants of the same color will help make the process of getting dressed much easier.
Advertisement
Minis all around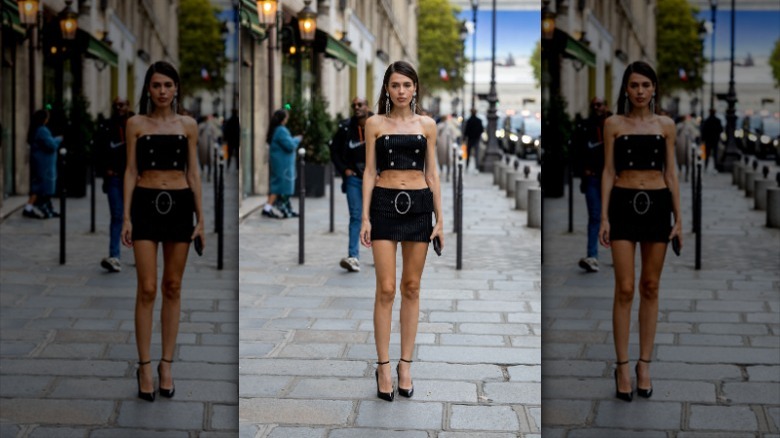 Christian Vierig/Getty Images
When looking at the tube top trend, it's challenging to not put into perspective other Y2K trends that are starting to take over as the seasons warm up. One of the other trends from this era is the mini trend, which is the perfect combination to pair with your tube tops. Miniskirts are one of the chicest ways you can take the tube top trend to the next level during the warmer months to help keep you fresh this season. If you're ready for a statement outfit, opt for a miniskirt and tube top outfit, which will rule this summer.
Advertisement
Include a pop of color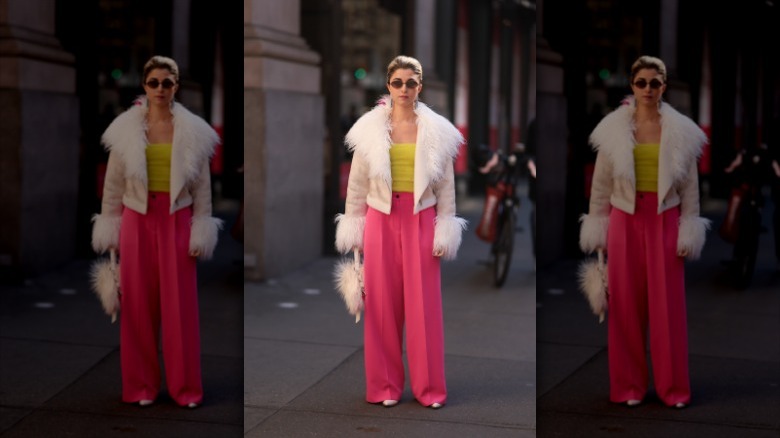 Jeremy Moeller/Getty Images
No one can deny that 2023 has been the year of color. From Pantone's color of the year to other statement bold colors we've seen ruling the runways, this year has been all about bringing out your brightest and boldest. Include your favorite bold pops of color when choosing your tube tops for a striking outfit. 
Advertisement
Contrasting tube top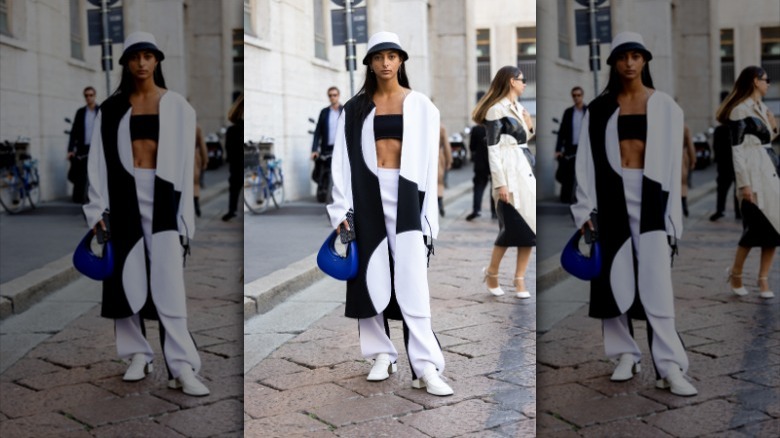 Valentina Frugiuele/Getty Images
The neutral color palette is perfect for those looking to pull off the minimalist style. However, if you're looking to still make a statement without color, the trick is to pull in some contrasting neutrals. Using the classic black tube top, layer the rest of your outfit with lighter colors to help create a chic contrasting color palette in your outfit. Since all of these colors are neutrals and simple, they'll automatically make a cohesive outfit with your tube top as the statement piece.
Advertisement