Tips For Rocking The 2023 Pantone Color Of The Year, Viva Magenta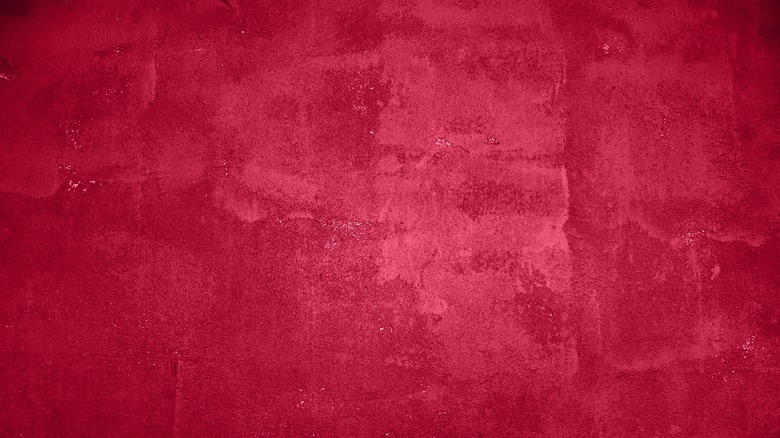 kizuuuneko/Shutterstock
Brighter colors have been trending in homes and in fashion. And why shouldn't it? Adding color to your wardrobe can have plenty of benefits. A pop of color can brighten your mood and make you look more approachable to others, according to Carrie Colbert, a color aficionado. It's also a great way to express yourself and add a little bit of fun to your day. But many people may feel intimidated by color for fear of choosing the wrong shades.
You can't go wrong with choosing a bold, trending shade that you know will be in style. Enter Pantone's Color of the Year. Every year, the paint and color company, Pantone, releases a color to represent the upcoming year. And for 2023, the color is called Viva Magenta. Pantone calls this shade "powerful and empowering," it's meant to be a call back to nature while also being a little bit rebellious. In short, Viva Magenta is meant to make a statement.
Go with neutral for a classic look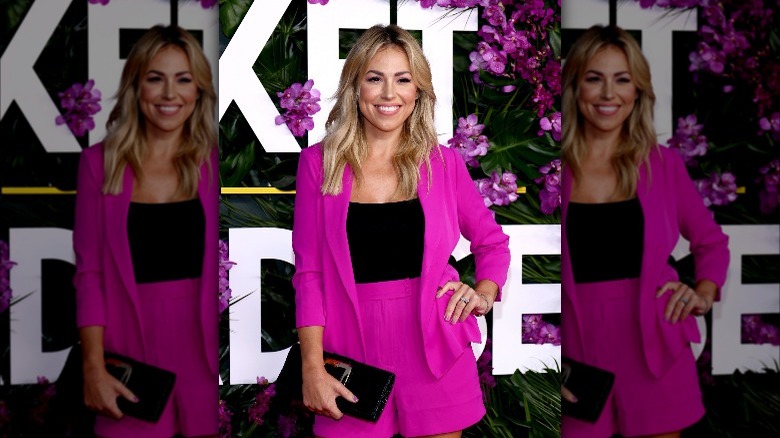 Tommaso Boddi/Getty Images
At first glance, it may seem like incorporating magenta can be difficult to approach. But Pantone assures that Viva Magenta is flattering to plenty of skin tones because it suits both warm and cool hues. It's an easy color to build off of, so if you're looking to incorporate a little color in an outfit, opt for a pop of Viva Magenta. Using neutrals gives an outfit contrast, making it more visually interesting.
Pair this bold shade of magenta with neutrals for a classic, toned-down look, suggests Slice. Magenta will look pretty with grays and blues as well as classic black and white. More casual looks can work by pairing denim and a magenta shirt. Dress it up a little by opting for a silky fabric to make it more romantic. With a magenta dress, add a neutral blazer like a jacket or blazer to help tone down the color.
Color on color is bold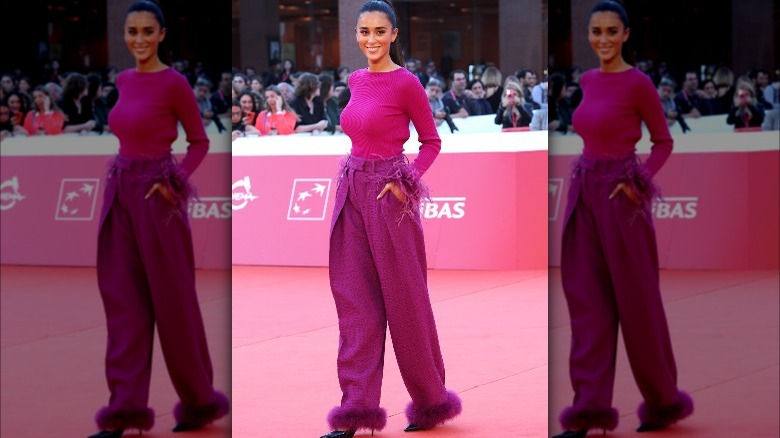 Vittorio Zunino Celotto/Getty Images
If your philosophy with color is "more is more," then you're going to want to incorporate Viva Magenta into your color rotation. A color palette including magenta can be incredibly evocative. Combine magenta with more pink shades for a romantic and feminine look, according to Canva. This monochromatic color scheme can be quite eye-catching. Consider a striking pantsuit or a mid-length dress.
Choose a bold palette by pairing magenta with blues, yellows, and greens. Green and magenta are complimentary, while pairing magenta with blue and orange creates a triadic color scheme. Green trousers and a magenta blouse can make a stylish work look you can also wear to after-work drinks. A magenta midi skirt with an orange top and pink heels can be a fun date night look using modern romantic colors. You can also layer colors by adding unique accessories like jewelry, purses, and shoes that add some texture and details to an outfit.