The 'Ice Cream' Makeup Hack Is The Easiest Way To Lift And Sculpt Your Face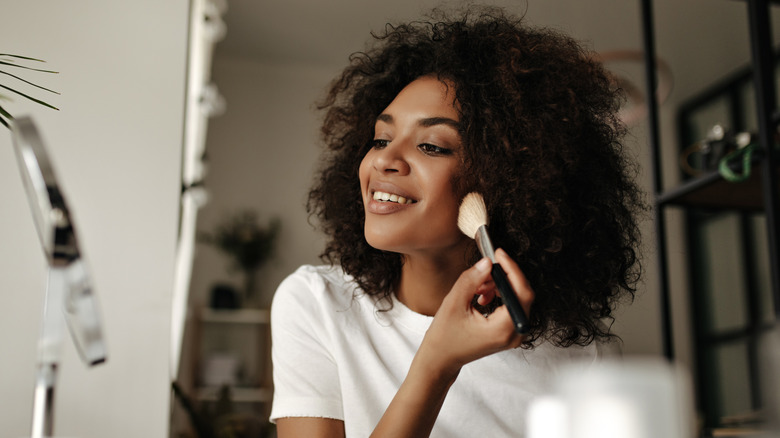 Look Studio/Shutterstock
DIY makeup is a trend that's taking the world by storm these days. Since the advent of the "clean beauty" aesthetic, social media has set its sights firmly on using makeup to naturally enhance the visage without going too overboard. When it comes to Gen Z, well-groomed but effortless is the name of the makeup game. So, TikTokers and other social media influencers have taken it upon themselves to deliver exactly that.
Countless makeup tricks can make you look like you just got off the Paris Fashion Week runway, but still modest enough to sport on a weekday. What's more, they're simple enough for you to master in the comfort of your own home. One such makeup "hack" is the ice cream contour facelift trick that recently went viral on TikTok. For those who might fancy a slight lift to their cheekbones, but don't want to go through the hassles of face tapes, this one's for you.
What is the ice cream makeup hack?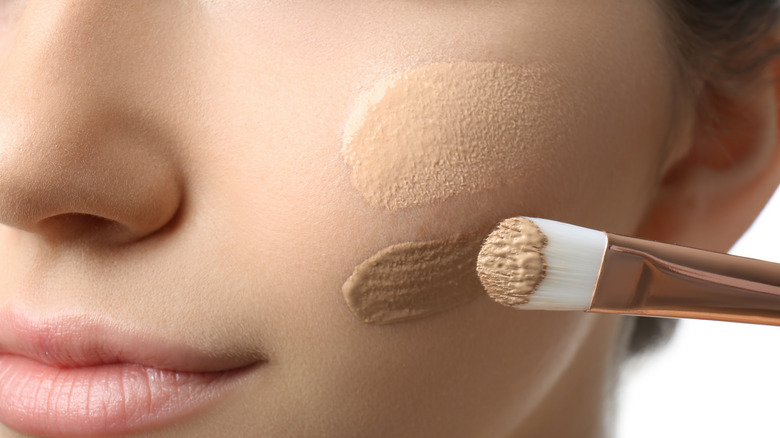 New Africa/Shutterstock
The name might be a teensy bit misleading because ice cream is in no way involved with this. Under no circumstance should you use that sugary snack as makeup. No, this trick got its name because of a different reason. The hack itself requires a little concealer, blush, and some contour to be applied on the face in layers. These layers combined look a lot like Neapolitan ice cream on your face before being all blended together, hence the name.
Said to give you that "snatched" look while also paying homage to the "clean girl" makeup trend, it would not take more than five minutes to get this on. All it takes are a few simple steps to achieve that soft, sculpted look you've been craving. You just need concealer, cream blush, a contour stick, and a makeup brush. Pro tip: You should make sure that the color of the concealer is lighter than your skin tone and that your brush is a fluffy one.
How to do it?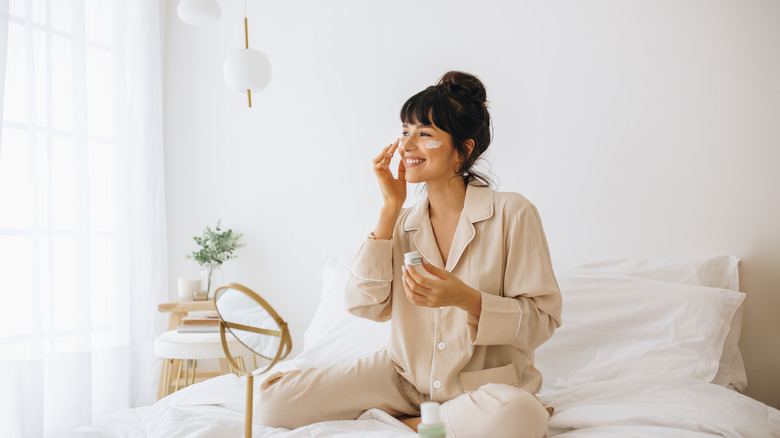 JLco Julia Amaral/Shutterstock
Now, onto business. TikTok content creator @rikkisandhuu used this hack to good effect. This is how she did it. Before the initial application of the layers, she recommends staying in the area between your eyebrow and your cheekbone to ensure the best "lifting" effect for your face.
The first application she does is concealer. A thin layer of concealer should be applied diagonally from the corner of your forehead to the edge of your eye. Then right underneath it, use your contour stick for a similar application. Next comes the blush. A stroke of your favorite cream blush right underneath the other two layers and of identical length and width would suffice. Then all you need to do is blend the three layers together with your fluffy makeup brush. Once it's done your cheeks will have that lifted and sculpted look with mess and no fuss. Repeat the same set of steps on the other side of the face for a ridiculously easy, "non-surgical" facelift.
Why should you try it?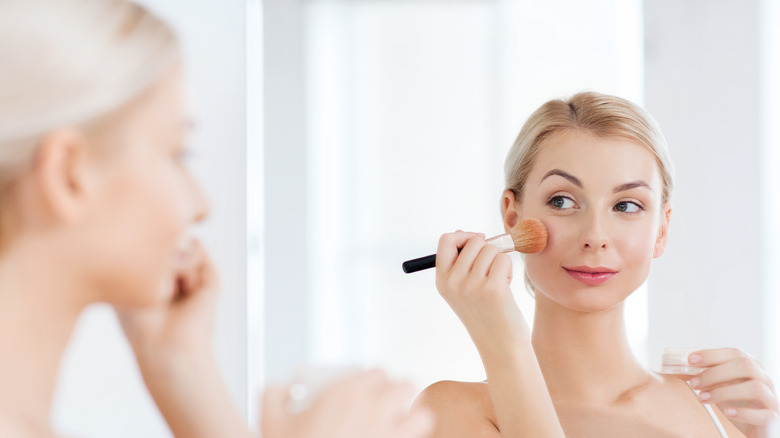 Ground Picture/Shutterstock
This trick has been tried and tested by numerous other social media influencers as well. TikToker @jacquelinekilikita also tried her luck with this hack and showcased just how easy and effective it is to achieve a glamorous contour in just a few minutes. Reisha Shetty, junior digital writer of Hello! India, who also gave it a try, shares her insight: "I tried this hack and it worked perfectly on my fuller cheeks and gave me a soft yet snatched look."
Social media has given birth to so many makeup trends. TikTokers and other creators come up with a seemingly infinite flow of tips and tricks to achieve distinct looks naturally and easily. And now with the viral ice cream contour facelift hack, you won't believe how easy it is to rock that model-off-duty look at a fraction of the cost actual models incur. So just go for it. We promise you won't regret it.