Artist Dates Can Embolden Your Creative Side - Here's How To Try It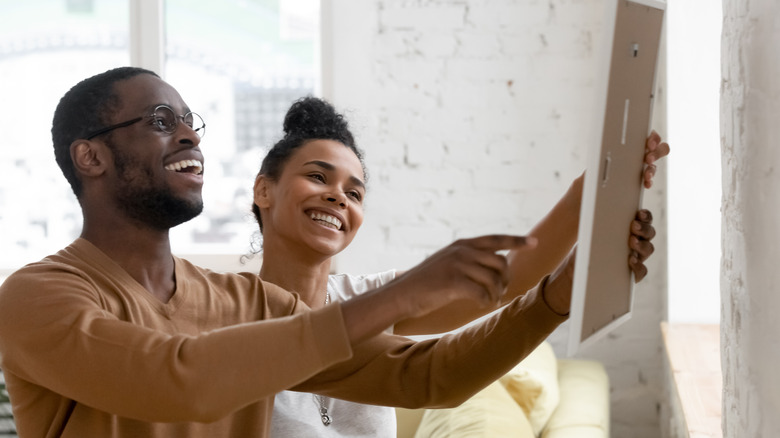 fizkes/Shutterstock
Does anyone else get bored of constantly going on the same old dates? First, we have the classic dinner date. Yes, tasty food is enjoyable, but sitting across from your date while chewing and trying to make conversation throughout the whole meal can be super awkward for a first date and dull with someone you've been seeing for a while. Next, there's the traditional movie date. Avoiding a date trip to the movies is best because you won't have many chances to talk to your love interest when you're both watching the film. Then, we have the tried-and-true coffee date. While this quick, low-pressure meet-up can be a good idea for a casual first date with someone who met on an app or through mutual friends, these dates have become a bit cliché.
If you're looking for a more unique, creative date idea, try doing something artistic. Attending an art-focused date with your crush or partner can help you bond as you create something or enjoy artwork together. We have some artsy date ideas to help you and that special someone who gets the importance of creativity!
Visit a pottery studio or class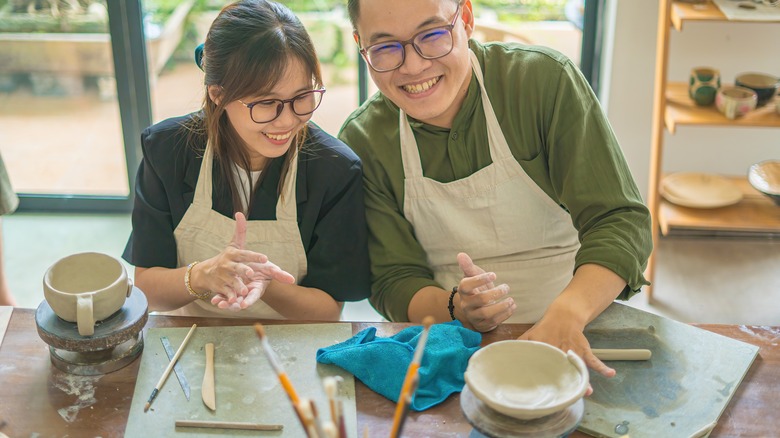 Dong Nhat Huy/Shutterstock
Anyone who isn't a fan of ultra-fancy dates should consider going to a pottery studio or class for their next date. These dates are messy, as you'll be working with clay, so instead of dressing up, wear your hair back with an old T-shirt and jeans or sweatpants that you don't mind getting dirty. So, if you dread getting all dressed up for a date, a pottery date is perfect for you, as you'll focus on an artistic activity rather than looking dressy. When you attend a pottery class or studio, you and your date will create art together, so you'll bond over that creative experience. 
Plus, you'll leave that date with a tangible memory, whether that be a cup, vase, mini statue, or lumpy piece of clay that you had a lot of trouble with, so whenever you look at your creation, you'll think of that special someone. Even if you don't end up in a relationship with that person or it doesn't work out, you'll always have the piece you created together on the pottery date as a sweet memory.
Expect a single pottery class to cost around $50, depending on the venue, or you can reserve a spot at a pottery studio for about $25, depending on each venue's pricing. Instead of spending that money on food or movie tickets, you'll pay for a memorable creative experience.
Draw or paint outside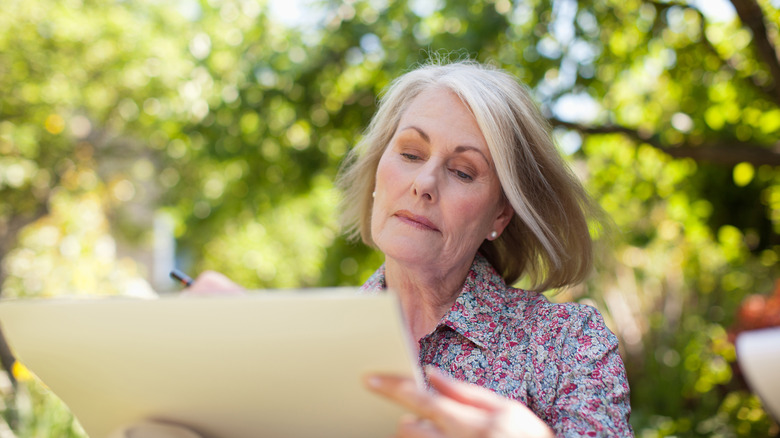 Tom Merton/Getty Images
If you're looking for a cute, artistic date idea that won't break the bank, consider sketching or painting with your date somewhere outdoors. Rather than paying for a class or studio time, just pick up a sketch pad or canvas and some affordable art supplies such as drawing pencils or paint and brushes from your local craft store or online. This informal yet adorable date idea will allow you and your partner to talk and laugh as you draw or paint together. Your artwork doesn't have to be professional-level; just focus on having fun and embracing your creative side as you get to know your date.
If it's a warm spring day, consider bringing a blanket — that you don't mind getting dirty — to a park, and on your canvas, paint what you see around you, such as the flowers, trees, sun, and light blue sky. Or, if it's a chilly winter day — and you and your date both don't mind the cold weather — bundle up in coats and scarves and draw the beautiful winter landscape with your date. You should also consider bringing snacks and drinks to enjoy with that special someone!
Do a photoshoot together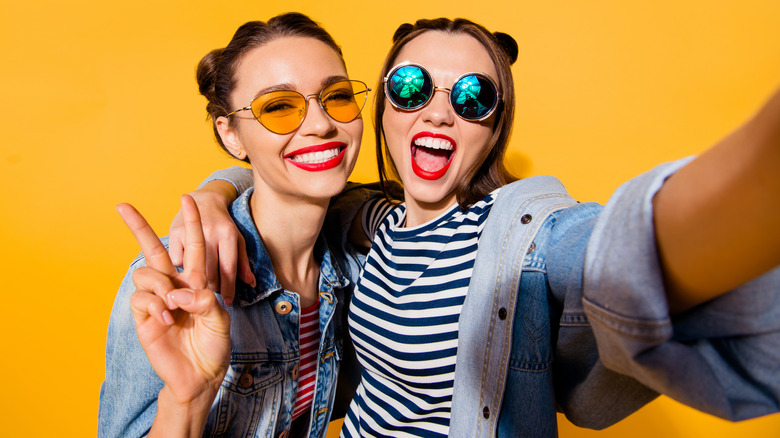 Roman Samborskyi/Shutterstock
Informal photoshoots are super fun, whether you use a professional or phone camera. So, you and your date should consider finding an attractive setting to explore and use as a backdrop for your photoshoot date. For instance, a trip to a beach or lake together can make a beautiful background for some summery, adorable pictures. Or, find some cool graffiti to pose in front of for a wild, artsy photo session. You can have a photo session anywhere as long as you get creative! Themed photoshoot dates are exciting, too. For example, if it's near Halloween, think about wearing costumes. Or, for a bold, upbeat vibe, consider a neon theme.
Seeing your date pose for pictures might make you feel even more attracted to them, especially if they bring a lot of personality and character to the photo shoot. Don't be afraid to get silly; this date should be all about capturing moments and bonding, not trying to look like a professional model. Maybe, you'll both love the photos so much that you'll decide to go Instagram official! Or, if you and your partner have been in a serious relationship for a long time, consider privately taking some sexy pictures together in the bedroom or bathroom to spice up your date night.
Check out a museum or art gallery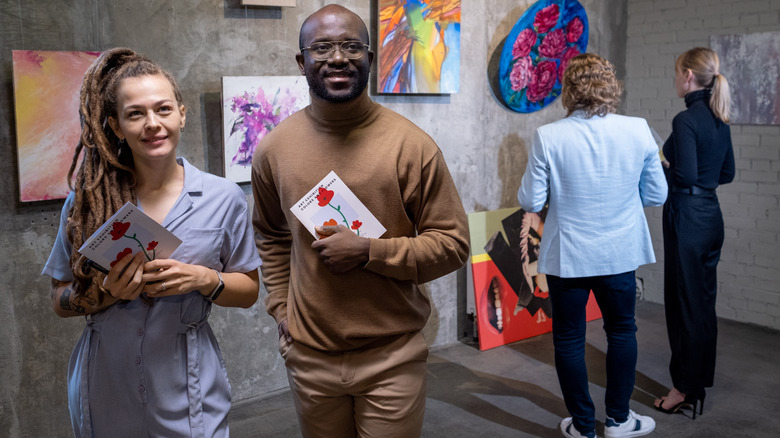 Shironosov/Getty Images
You and your date don't have to create art to enjoy art together to enjoy an art-focused date. If you enjoy observing and discussing art but aren't so comfortable making anything, you and your date should go to a museum or art gallery together. Walking around a museum or gallery with your date will inspire conversation, as you should share your opinions and thoughts about each work of art as you look at the pieces together. These discussions can help you recognize that you have similar ways of thinking or even spark some friendly debate. Thus, museum dates are popular for a good reason.
Regarding whether a museum date is a good idea, one Quora user even wrote, "Absolutely, as long as the person you're with enjoys going to them. I think it shows a high level of intelligence that is lacking in the modern dating world." Moreover, there are various museums to explore, so you have many options. Whether you prefer famous large art museums, quirky smaller museums, or even exciting interactive museums, every couple — or potential couple — should find a museum that interests them.