Amazon Prime Day 2023's Long-Awaited Dates Are Finally Here (Prepare Your Wallets)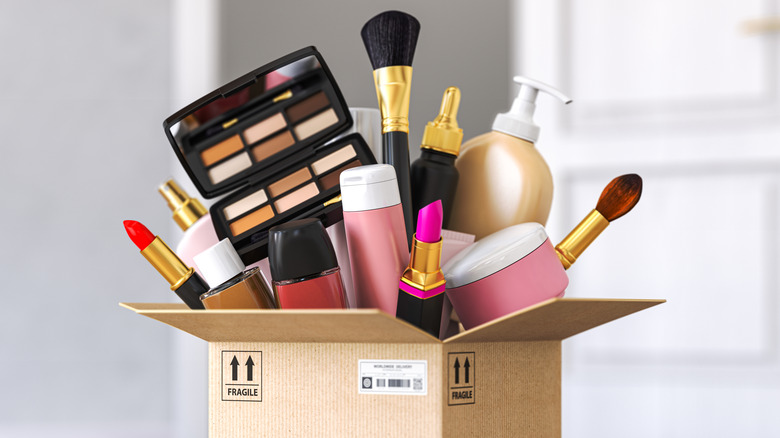 Bet_noire/Getty Images
We may receive a commission on purchases made from links.
Prepare your budgets; this is not a drill. Amazon has finally announced its Prime Day sale dates for 2023. This year, the retail giant's summer version of Black Friday for Prime members will take place on July 11 and July 12. If you've never participated in the annual event before, here's how it works: Every 30 minutes during specified periods, new deals become available to Prime members and will remain available until they sell out or the event ends — whichever comes first.
This year, a new feature has been unveiled. It will allow members to click a button to request an invitation for access to specific, invite-only deals. If you're selected, you'll receive a notification when an item that is expected to sell out quickly becomes available exclusively to invitees. Typically, the Prime Day sale centers heavily around haircare, makeup, skincare, beauty faves, fashion, nailcare, appliances, and tech products. If you're ready to get your online shopping on, consider this your guide to navigating Amazon Prime Day 2023. 
Early deals and what to expect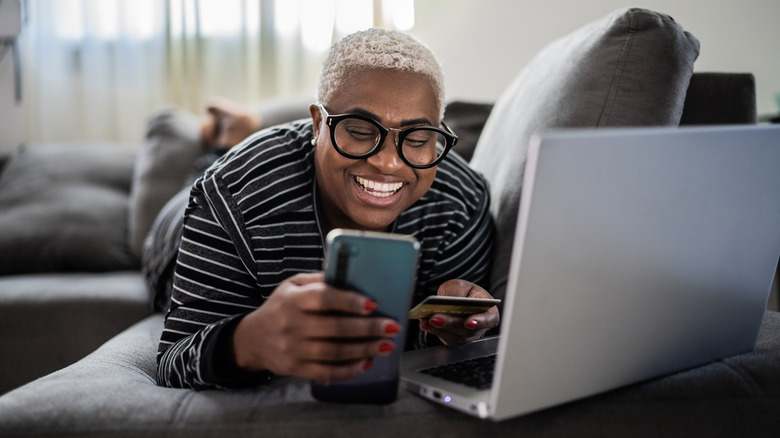 Fg Trade/Getty Images
As the retailer hypes up its Prime members for the upcoming sale, Amazon has already launched a number of early deals to start to get shoppers into the spending spirit. If you're scouring for skincare deals, enjoy significant savings on a 20-pack of Dermora 24k Gold Eye Masks, which is down to about $15 on the site. Hunting for a hair makeover? The DOORES Human Hair Tape-In Extensions is down 34%, landing it at just $38.99 — a steal. For those who are in it for fashion savings, restored apparel previously rented through Rent the Runway might be right up your alley. (We know we're loving it.)
If you feel a little disappointed as you scroll through the early Prime Day sales, don't worry. Keep in mind that the biggest deals and most popular brands won't be available until the event officially launches on July 11. If you have a particular item or brand in mind, save your money and add it to your shopping budget for the big day — after all, we won't know until the actual event which products and brands will be on sale, so we need to come prepared.
How to prepare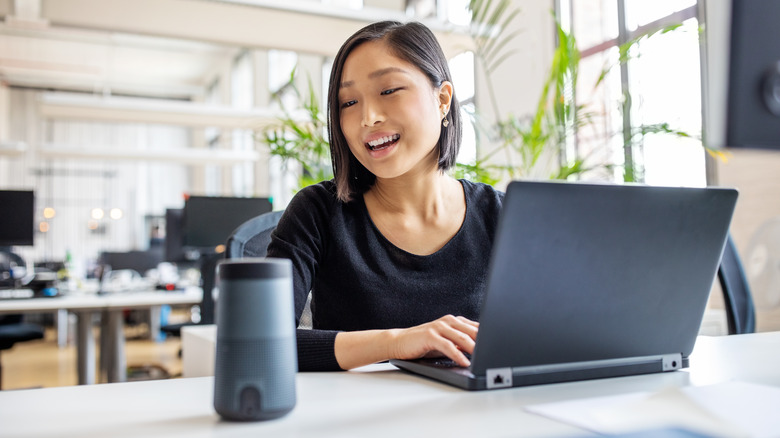 Alvarez/Getty Images
As of today, there are less than two weeks remaining to prepare for Amazon Prime Day. The first step to take to prepare for the sale is to make sure you have an active Amazon Prime account. If you don't have one, a free Prime trial will work and can be canceled after the event. Next, set up personalized alerts by visiting the Prime Day event page on the Amazon Shopping app. These alerts will send you notifications on deals based on your recent Amazon searches and purchases.
If you own an Alexa-enabled device, you can ask Alexa to notify you when items on your Wishlist or ones in your cart go on sale. Just add the item to your wishlist or cart, and then ask Alexa to notify you when any deals go live. If there are any specific products you've been waiting to buy when they go on sale, now is the time to add them to your cart or list — just in case they're included in the Prime Day event, that is.