'Dawn Dating' Is Here To Give You A Romantic Start To Your Day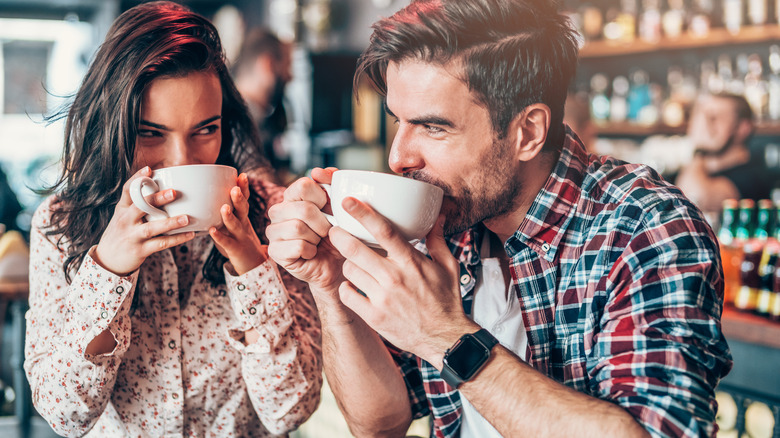 Violetastoimenova/Getty Images
If you've been paying attention on TikTok, there is a whole new trend of waking up early to get a jump on the day. That's right, sleeping in is so out, and now, the girlies are getting up at 5:00AM, going to the gym, putting on their glam, reading books, watching the sunrise — all before they even start their workday! Some have even cited how this has benefited their mental health or improved their productivity during the day. In fact, the #morningroutine hashtag has over 22 billion (yes, billion with a B) views, so clearly, the early-to-rise gang is taking hold. 
Because early morning routines are helping the lasses in so many aspects of our lives, it stands to reason that someone might suggest we also apply this trend to dating. Yep, there's a buzzy new dating trend at hand, and they're calling it "dawn dating." We can already hear you screaming at the idea: what about the bedhead, the morning breath, the I'm-not-fully-conscious-yet? We hear ya, but a survey done by U.K. dating site Badoo actually found that 71% of people polled would totally be down for an early-morning coffee hang, and a further 51% said they'd already done just that (via Metro). Why is this trend so appealing? Let's take a closer look.
Dawn dating ensures your evenings are for your friends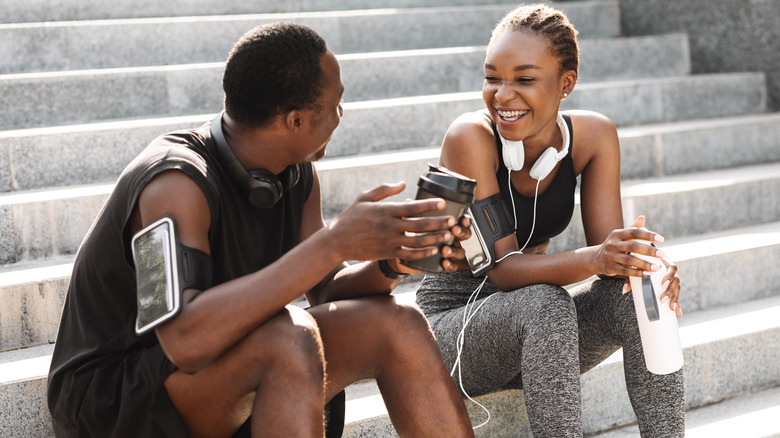 Prostock-studio/Shutterstock
When U.K. dating site Badoo polled 1,000 of its dating app users, the results were clear: most of us have free time in the morning before we go to work that could easily be used for going on dates, and the before-10:00AM date is actually more appealing than dating after work hours. How so? The survey found that a third of users prioritize their after-work hours for their friends and their social circle, and don't want to sacrifice that for a date. Honestly, we love that. Fries before guys!
Also, it is definitely a cool and inventive way to switch up the ole routine. The idea of dating almost always comes with the tired expectation of evenings and dinner, and according to Badoo's marketing director Natasha Briefel, dawn dating can make dates fun again. "For a long time, dates have been reserved for the evening, but we're seeing a real shift in how we date now, and 'dawn dating' looks to be the latest way singletons are making connections," she said to The Independent. "We believe dating should be exciting, and about having fun, and what better way to do that than switching up your dating routine."
Briefel even comes with some dawn-date suggestions, like grabbing your morning cup of Joe with your new beau, or even going to a morning yoga class together to stretch out those muscles.
There's no expectation of drinking during dawn dating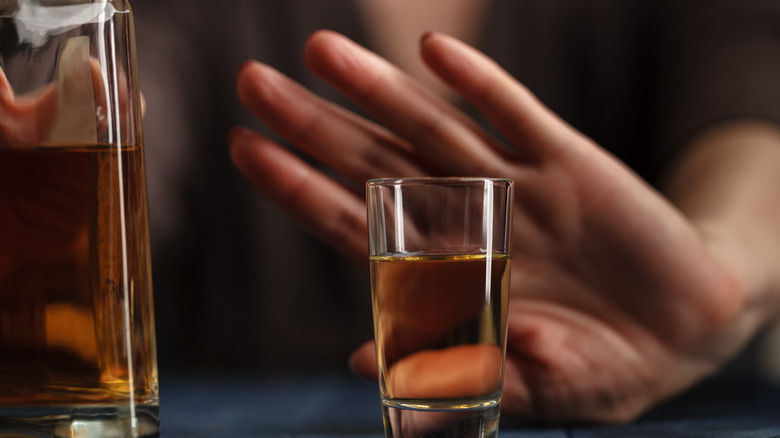 AndreyCherkasov/Shutterstock
There's always been one aspect about evening dates that has come with a bit of a red flag: drinking alcohol. More and more people these days are not only cutting back on alcohol in their daily lives, they're eschewing it altogether for good. In fact, British GQ reported that "sober dating" is the 10th most popular dating trend of 2023, and also pointed out that the #soberdating hashtag has over 5 million views on TikTok. Not only that, there are always safety concerns women have to contend with when it comes to drinking on dates. Women often have their drinks spiked or "roofied" with a date rape drug; so much so, The Daily Beast reported the nefarious practice was an epidemic in Los Angeles. 
There are even glass protectors on the market to prevent drink spiking. With all of that in mind, safety goes hand-in-hand with sparking romance. The BBC reported on a Bumble survey which found a whopping 62% of daters see dating without alcohol a more authentic and meaningful way to connect. And that's exactly why dawn dating is jiving with more and more romantic hopefuls. The Independent reported that 43% of Badoo's respondents found dawn dating was more appealing than evening dates because there's no expectation to drink alcohol. And girl, if your 9:00AM date is suggesting you make your morning coffee Irish, that is the red flag you are looking for!