Infla-Dating Is The Buzzy Dating Trend To Know About For 2023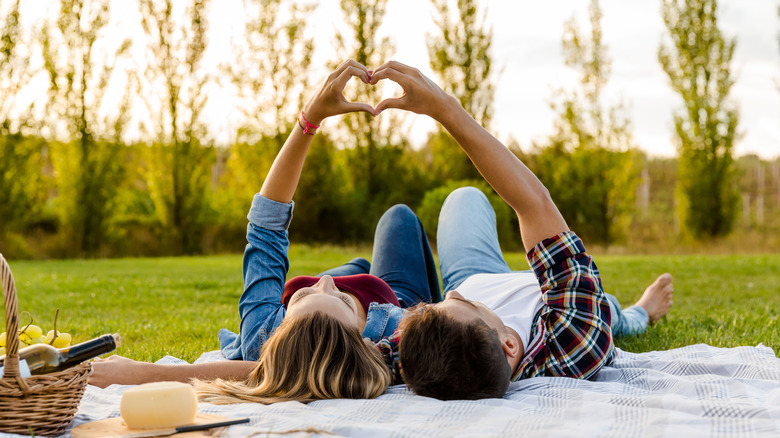 IKO-studio/Shutterstock
There are a number of dating trends that are predicted to be big in 2023, and one of these is something that is being referred to as "infla-dating," per The Knot. Although the term might sound odd and sort of vague, it has already become popularized online, thanks to the folks at the dating site Plenty of Fish, who gave "infla-dating" its name.
Advertisement
Before we take a deeper dive into what infla-dating is and why it matters for your dating life, we'll preface this by saying that there's a good chance that you are already engaging in infla-dating without having used the term — if you're on the dating scene at the moment, that is. For the record, this trend has nothing to do with your online behaviors or what you're doing in the bedroom and everything to do with your and your date's spending habits, making this article perfectly safe for reading while at work.
Infla-dating involves watching your wallet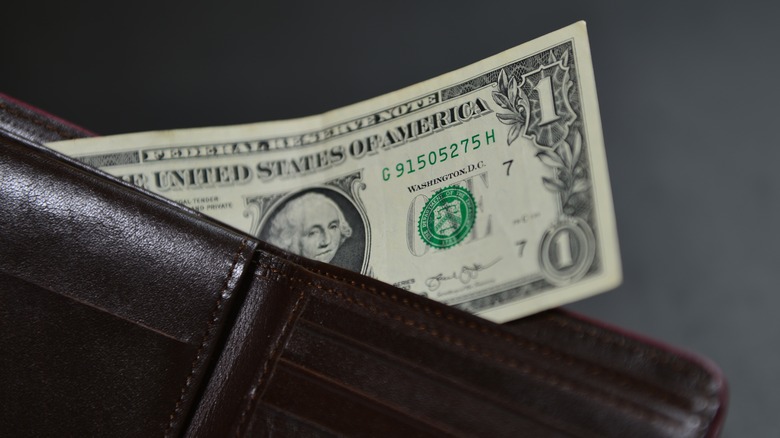 Vasiq Eqbal/Shutterstock
Okay, so what is infla-dating, exactly? To put it simply, it means dating with inflation in mind — and the likelihood that dating in 2023 will involve spending less money than in the past. The Knot quoted Plenty of Fish's data, where the dating site stated, "nearly half (48%) of single Millennials and Gen-Z have suggested going on a less expensive, budget-friendly date."
Advertisement
New York Post additionally published a statement from Plenty of Fish's Kate MacLean, who explained, "With the uncertain economic future dominating headlines, singles are feeling the financial pressure, so it's not surprising that infla-dating, or taking someone on a less expensive, budget-friendly date, will be much more prevalent in 2023." Dating on a budget isn't a new phenomenon, of course, and CBC quoted University of Alberta professor Adam Galovan, who acknowledged that it may be difficult for people to have conversations about financial concerns early on in their relationships with others.
Being mindful of what you spend doesn't have to ruin your dating life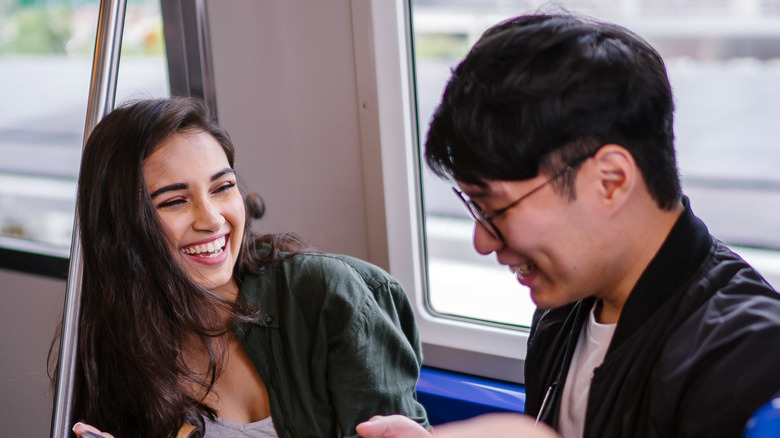 mentatdgt/Shutterstock
If you find that you have been infla-dating already without using that terminology or anticipate that you will be infla-dating in 2023, it doesn't have to have a negative impact on your dating life. As mentioned in a separate piece from The Knot, it's important to discuss finances in a new relationship because of the role that money plays in just about every aspect of life. In other words, this is something that you shouldn't be afraid of doing — and that's regardless of what the economy is doing.
Advertisement
Plenty of Fish itself has numerous suggestions for couples who are looking for less expensive date ideas, such as browsing a bookstore or packing a picnic as opposed to going to a restaurant. (Depending on where you live, some of these options may be more affordable than others). Sure, infla-dating might require some more creativity from you and your date, but it also provides a great opportunity to get to know someone better.