What Is Guardrailing In Dating, And Why Will It Be Huge In 2023?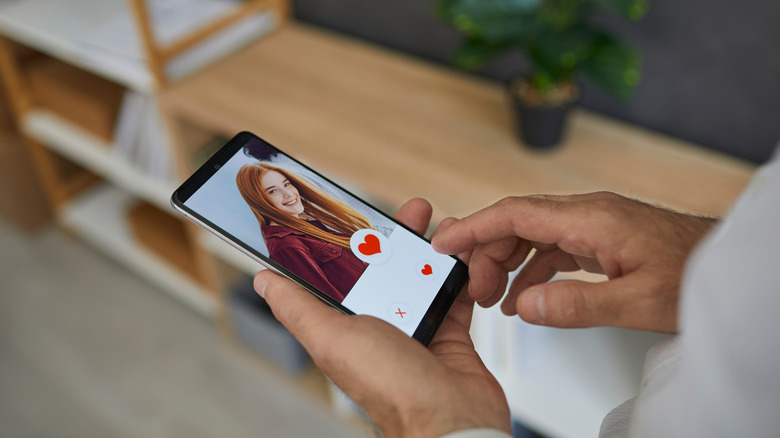 Studio Romantic/Shutterstock
When it comes to dating, boundaries are everything. It doesn't matter if you're going out on casual dates or are dating with the intention of finding your lobster, having boundaries and setting those boundaries is important to keep yourself safe, comfortable, and respected by the people you spend time with during the whole dating process.
"Boundaries set the basic guidelines for how a person wants to be treated," founder of online couples therapy platform The Relationship Paradigm Neil Wilkie tells Mashable. "Clear boundaries are essential for our own mental health and self-esteem."
According to a 2022 survey of 10,000 people by the dating app Bumble, this past year saw the majority of daters setting boundaries for themselves. As the survey found, 52% of respondents reported setting dating boundaries in 2022, with most people, at 63%, focusing on their emotional needs when it comes to setting those boundaries. Not far behind, 59% of those surveyed set boundaries so they could be more intentional as to how they dated, and 53% set boundaries that protected themselves from making too many social plans. As much as dating apps may get a bad rap sometimes, they are making daters be more cognizant of what's important to them and what isn't. In other words, daters are practicing guardrailing even if they don't realize it.
What is guardrailing?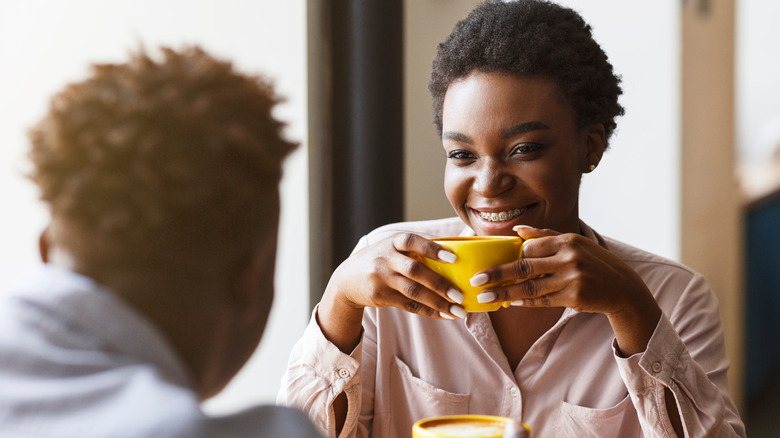 Prostock-studio/Shutterstock
Because every dating trend needs a term or phrase, we're now entering the guardrailing chapter of the dating world.
"Guardrailing is all about setting boundaries and protecting our energy ... This has forced us all to prioritize our boundaries and more than half have established more boundaries over the last year," Bumble's communications director Lucille McCart tells Nationwide News. "This includes being clearer about our emotional needs and boundaries, being more thoughtful and intentional about how we put ourselves out there, and not overcommitting socially."
While dating in the past may have left many running on fumes — just look at how they dated on "Sex and the City" — people are no longer exhausting themselves with social interactions or endless first dates. Instead, as the 2022 Bumble survey found, people are putting their foot down and not allowing themselves to become overwhelmed with the physical, mental, and emotional toll that comes with constantly putting themselves out there. Being conscious of how important our time is, as well as how essential it is to be alone and refuel for the next social event, is something that most daters are making a part of their lives.
Why we can expect to see more of it in 2023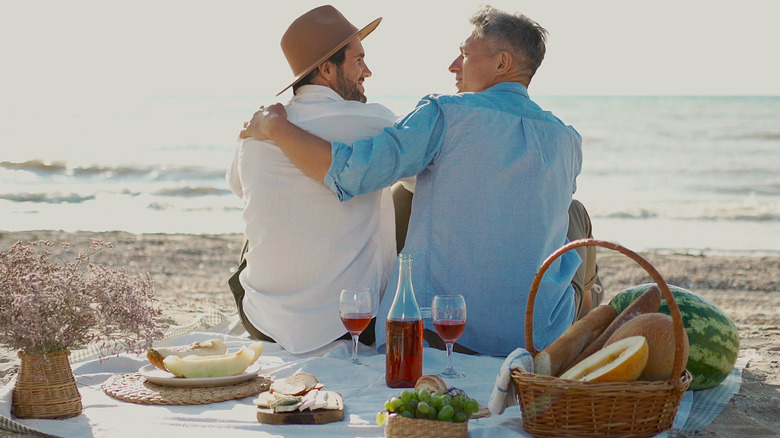 Vitalii Matokha/Shutterstock
As a whole, we've come into an era of self-awareness and a deeper understanding of ourselves and those around us. For example, according to the American Psychological Association, 87% of U.S. adults believe there's no shame in having a mental disorder, 70%, thanks in part to Covid, have become more conscious of the importance of self-care, and as many as 40% of U.S. adults meditate at least once a week — these statistics are proof that people are putting their mental and emotional health first and doing so more and more.
It's because of this way of thinking and the upward trend of it, that guardrailing is bound to increase exponentially in 2023. Why deal with dating burnout in the search for the one, when you can take a well-needed and well-deserved break when you feel it's time to? The dating pool will still be there when you're ready to get back into it, and daters are finally realizing that.
We sometimes forget that dating is supposed to be fun. We tend to put so much focus on the end result that we don't enjoy the journey that comes with dating. By practicing guardrailing and protecting your well-being, you're not only going to be healthier for it, but you'll be likely to find the joy in dating again. So put guardrailing on your to-do list for 2023 and watch your dating life flourish.