Leather Trends Are Getting A Feminine Makeover In Fall 2023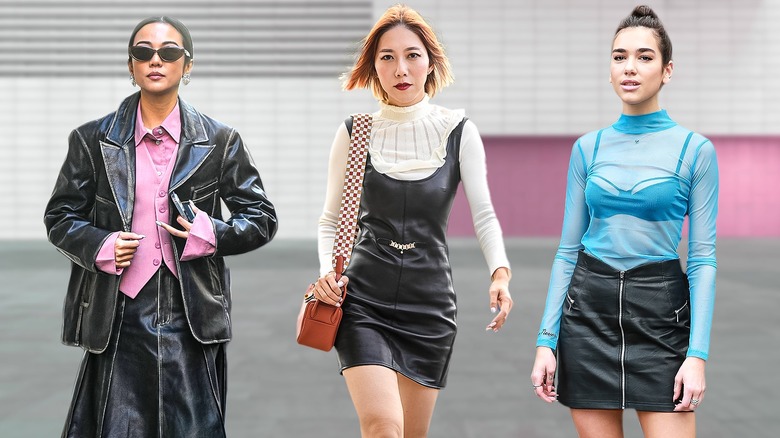 Static Media / Shutterstock / Getty
Leather is a must-have every fall. No matter what the trends are at the moment, leather pieces will always have a spot in our fall wardrobes. However, there is something distinct about the trends set for fall 2023. Instead of the typical leather pieces we are used to seeing, this season's items are all about embracing feminine styles with masculine material. Regarding leather, you're probably well aware of classic items like blazers, jackets, or pants. These classically masculine silhouettes are known for their designs that add edge to your look.
While these remain iconic, more feminine pieces are ready to take over. Leather clothing with feminine touches is everywhere, from street style to the runways. The Alexander McQueen Autumn/Winter 2023 show was full of leather pieces in fun new feminine silhouettes and hues, giving us a unique example of how to rock this edgy material. While there's no getting rid of the edginess of leather fabric, some feminine touches can bring a softer subtlety to your fall outfits.
Bright leather pieces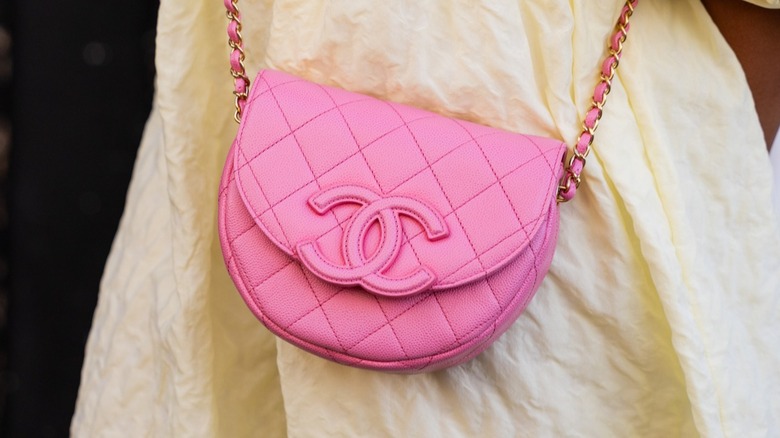 Christian Vierig/Getty Images
The easiest way to sport a feminine leather piece is by swapping out the darker colors for a brighter shade. Instead of classic black leather, opt for a bold hue in pink or red to give your piece a different look. Alexander McQueen gave us all major leather inspiration with red and purple leather pieces that showcase the material in a new light, while Chanel's pink bag is fun and feminine.
Texturized accents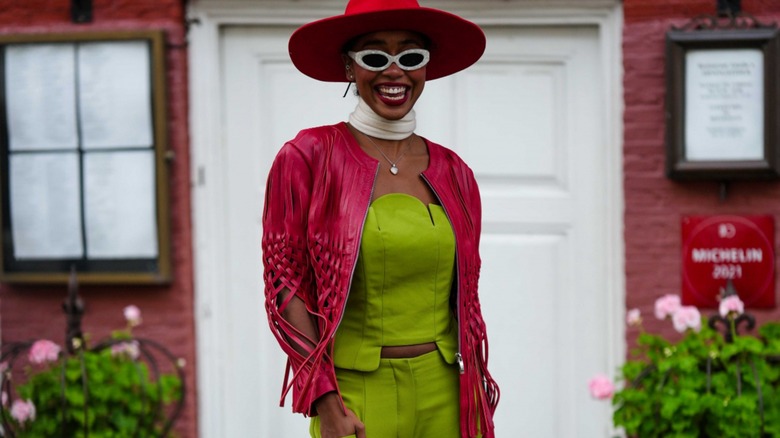 Edward Berthelot/Getty Images
One trend that's gaining popularity is giving your leather goods a fun accent. Whether adding texture or print or combining it with other materials, giving your leather a remix is an easy way of incorporating more femininity into your pieces. One of the first brands to give leather a fun texturized makeover was Philosophy Di Lorenzo Serafini, who gave us all a bright blue fringe leather coat to marvel at. These types of details serve to give your leather more movement and less rigidity.
Fun silhouettes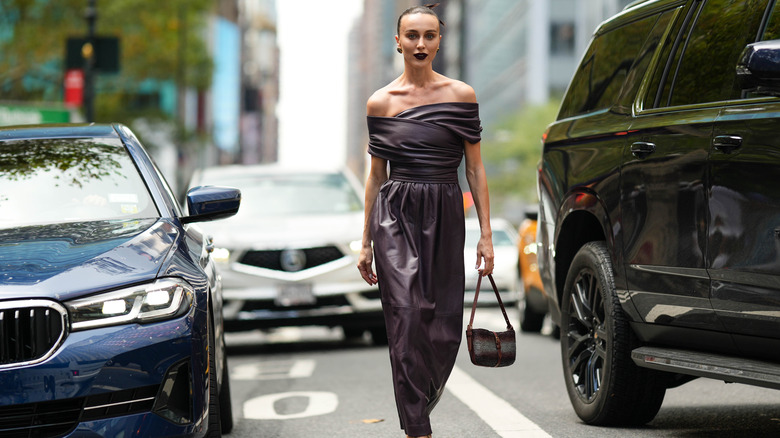 Edward Berthelot/Getty Images
Leather pieces are typically rigid in design, featuring lots of straight, hard lines. Designers like Fendi have turned this notion on its side by creating flowy leather dresses with soft lines that move like any silk or satin piece. Feminine silhouettes like minidresses or maxi dresses can easily turn leather outfits into flirty fall pieces. Layered over long-sleeved tops and blouses, it can make for a new favorite fall outfit.
Leather crops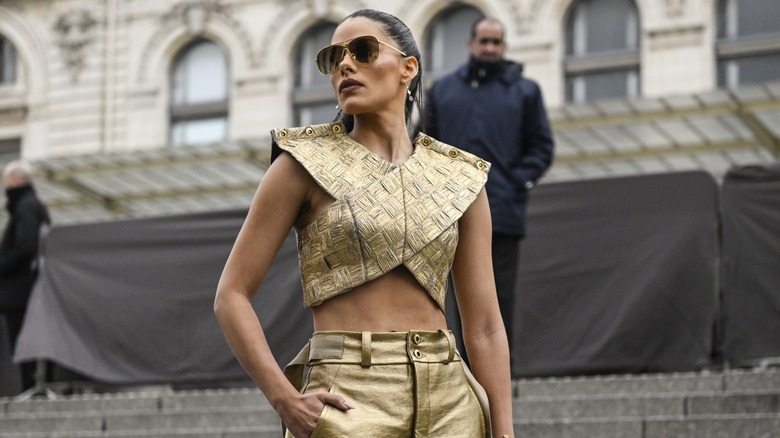 Daniel Zuchnik/Getty Images
Blazers have long been a traditionally masculine piece, but giving your leather the cropped treatment can add a chic, feminine touch. Cropped leather tops are popping up, as many want to create dynamic layered outfits. Koché Spring/Summer 2023 gave us many examples of leather crop tops that pair well with trousers or other leather bottoms. You can rock your favorite high-waisted bottoms with a cropped top for a sleek street-style ensemble.
Bedazzled pieces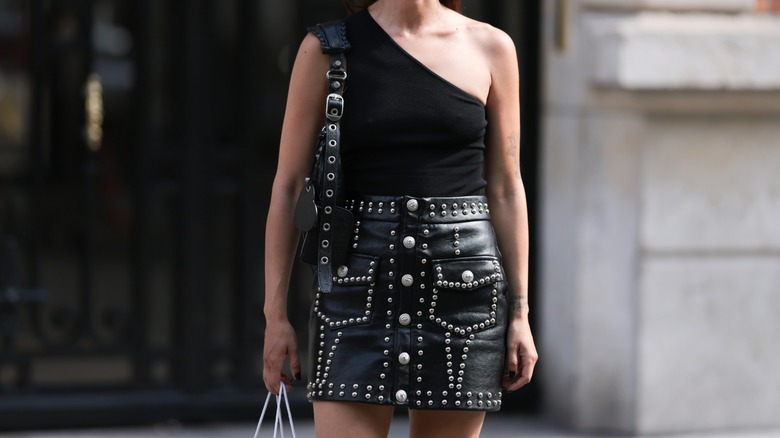 Jeremy Moeller/Getty Images
Leather by itself is a raw and edgy material that brings a significant grunge vibe to your look. Adding flair with pearls, embellishments, or frills can give it a more unique and feminine style. Versace's Spring/Summer 2023 show showcased various leather pieces with metalwork and other accents that create a chicer, more feminine moment. Add these fun accents or colorful gems for something softer and less rigid.