Blending Vintage Eras Is The Biggest Trend For 2024 - Our Tips To Pull It Off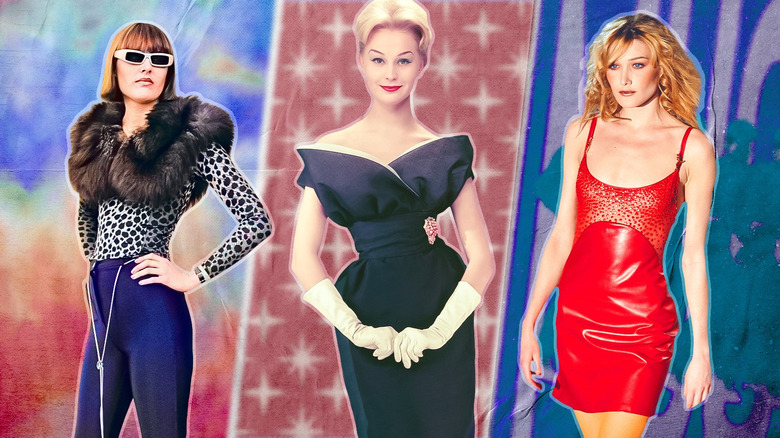 Static Media / Getty / Shutterstock
What is fashion if not fun? After all, playing around with different kinds of looks is the best way to cheer yourself out of a funk. However, playing with trends shouldn't be restricted to the occasional time here and there. If you took a cue from the fashion week runways, you know there is plenty of fun fashion inspo for daily dressing, too. Whether it's feminine menswear being the winter 2024 fashion trend we can't get enough of or the little white dress fashion trend you must have on your radar for spring 2024, it's time to start blending vintage eras.
This trend is being recognized by experts, like former editor of Teen Vogue and New York Times bestselling author Elaine Welteroth. In an interview with Who What Wear, she said, "Fashion has seen a resurgence of styles from various decades in recent years. In 2024, expect to see a continued blending of vintage and contemporary elements. I could see fashion lovers mixing pieces from the '70s, '80s, '90s, and '00s with modern clothing for trendy yet eclectic looks." That said, some ways to pull off the blend of trends include wearing bell bottoms with a cropped jacket or sporting an all-denim look.
Bell bottoms pair well with cropped jackets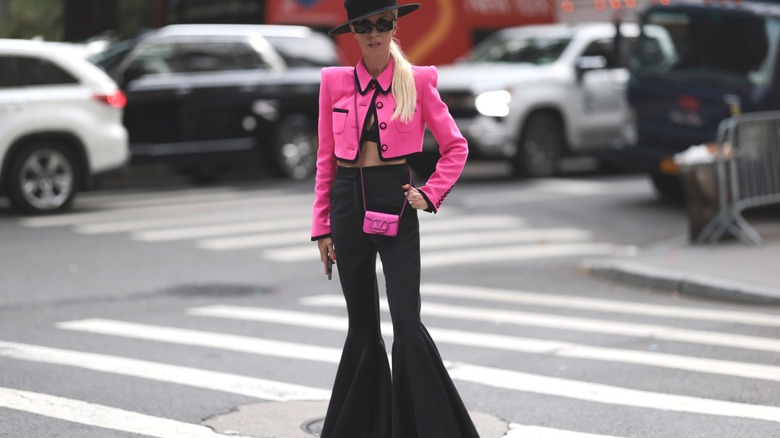 Jeremy Moeller/Getty Images
Though the 1970s were undoubtedly the heyday of bell bottoms or super wide-legged pants, this popular and flattering style does tend to come back in cycles. In 2024, for example, it could be paired with a short, early '00s-style cropped jacket for a mixed vintage look.
You can't go wrong with denim on denim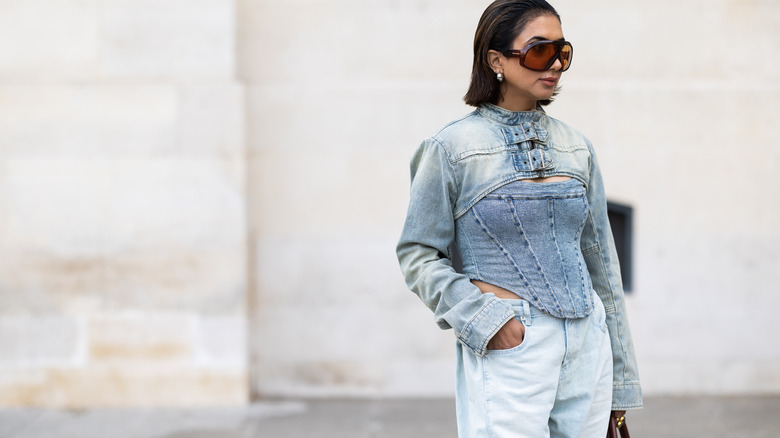 Valentina Frugiuele/Getty Images
Ever since it first became a workwear staple for doing hard labor jobs, there has been no stopping the growth of denim in the fashion landscape. No matter the era, this is one material that has been a fixed staple throughout. Feel free to pair your '90s-era mom jeans with a denim corset and shrug set from the '00s, as done here.
Offset femininity with masculinity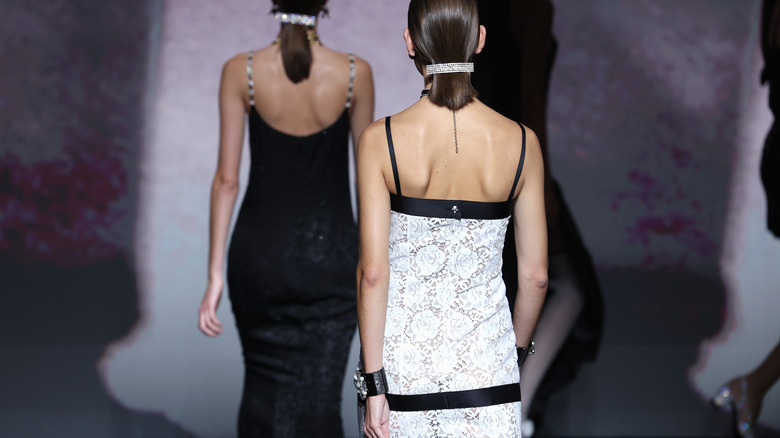 Pascal Le Segretain/Getty Images
The best part about playing around with different eras of fashion is the freedom it allows you to pair unusual outfits together. A great example of this was seen on the Chanel runway this year. Feminine slip dresses from the 1920s were paired with strong leather accessories, like the thick bracelets seen on this model, which date to a much later fashion era.
Incorporate old trends into new ones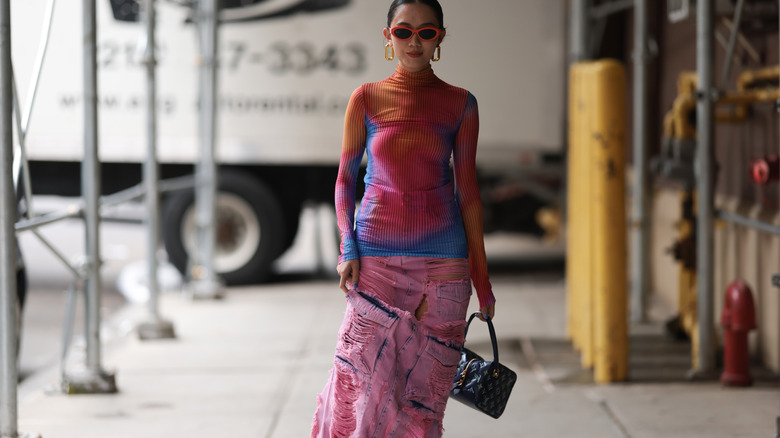 Jeremy Moeller/Getty Images
In case you haven't noticed, the long denim skirt is everywhere — on ramps and runways and out for casual school runs. Why not take this long-time staple item and elevate it by pairing it with a splash of color in 70s-inspired prints? You will be sure to stand out in a crowd.
Winter chic done right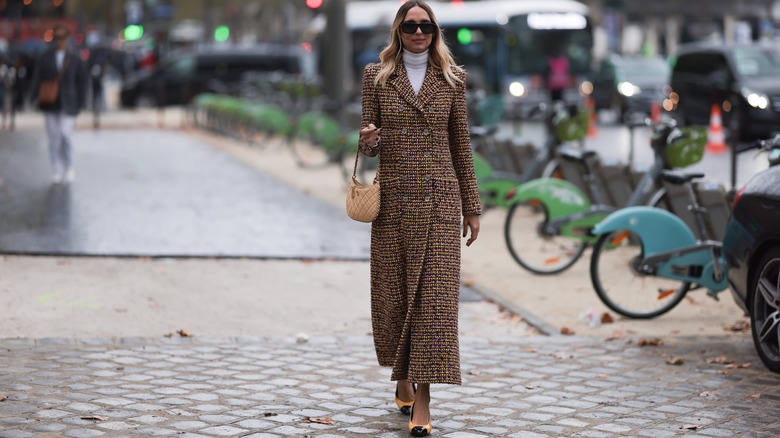 Jeremy Moeller/Getty Images
A tweed blazer is a timeless classic item that transcends fashion eras, but you can add a twist to it for a unique winter chic look. Pair a floor-length tweed blazer a la '60s style with a white polo neck sweater made popular in the '90s, and you will ace your fashion game for 2024.
Don't be afraid to go whimsical and bold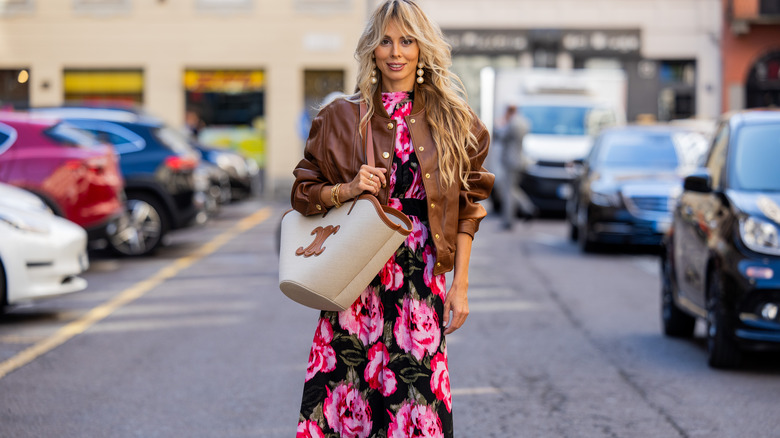 Christian Vierig/Getty Images
Whimsical and bold may sound like complete opposites when it comes to fashion, but they pair beautifully together. Take the case of this printed floral dress from the '80s paired with a grungy leather jacket from the '70s, and you certainly have a winner on your hands.