How To Stay Extra Safe While Staying In An Airbnb This Summer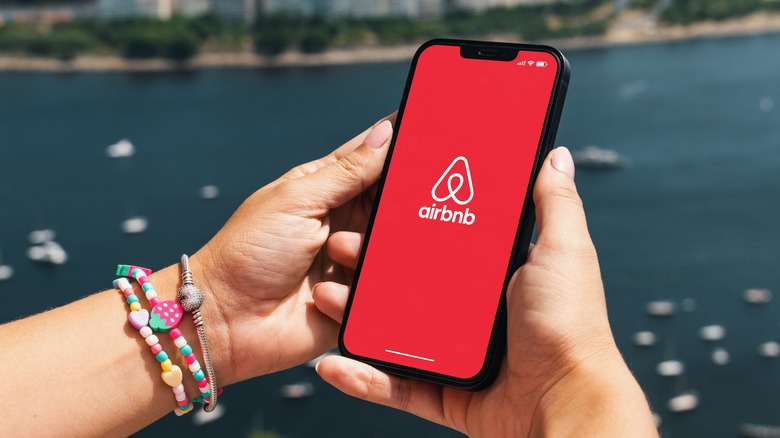 Diego Thomazini/Shutterstock
We've all heard Airbnb horror stories that have made us cringe. Travelers report experiences where the houses were unclean, the property's condition was not listed honestly, or they were charged incorrectly for their stay. Other travelers complain of having to wear shoe coverings for the duration of their stay, and we all shiver when we hear of the dreaded hidden camera tales (via Indy100). In addition to horror stories, Arzo Travels warns Airbnb customers that hosts can cancel a stay with little notice, and check-in times may not be as flexible as a hotel's would. The thought of any of these experiences is enough to make many people think twice.
Even though these stories began surfacing back in 2008 when Airbnb first arrived on the vacation scene, travelers continue to seek out this service in place of hotel stays. The reason: when things go the way they should, the price is better, the transparency online is credible, and our amenities are personalized. A good Airbnb is too good to pass up for most vacationers. If you're traveling this summer, here are some tips to stay safe while visiting your Airbnb of choice.
Set yourself up for safety before you visit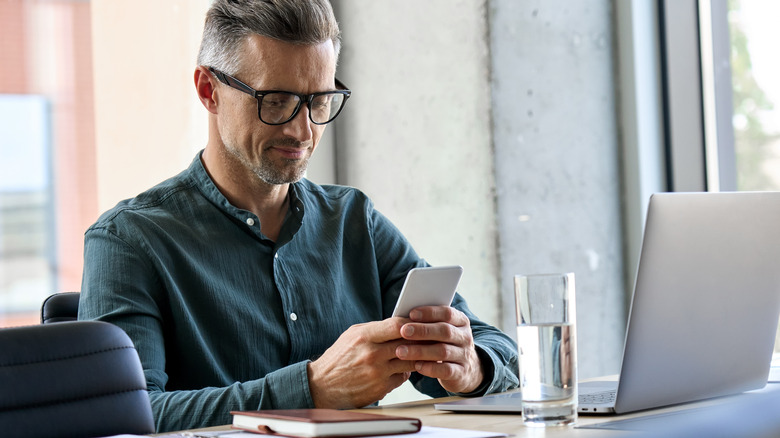 insta_photos/Shutterstock
It may be comforting for travelers to know that Airbnb has an entire webpage devoted to the safety precautions Airbnb owners and travelers should take. For travelers, the company recommends communicating and paying through the official Airbnb site. Verified properties are vetted by Airbnb, and they are also reviewed by those who've visited before you. These reviews are posted for future vacationers to see and are monitored by the company. Take time to read the reviews and decide if this property and its host are good fits for you.
In addition, The Points Guy suggests checking out a map of the area where your Airbnb is located to assure you feel safe spending one or more nights there. In addition, pictures of the property should be available in each listing as well as any amenities they have for younger travelers. If you're traveling with children, it will be even more important to read these lists to make sure your children will be comfortable and the trip will be relaxing.
In terms of pandemic protection, Thrillist mentions that Airbnb property owners and the Airbnb company have implemented the Airbnb Enhanced Clean to take precautions to lessen the spread of COVID-19. They use things such as a five-step cleaning process and protocol checklists to ensure traveler safety.
Ensuring safety during your stay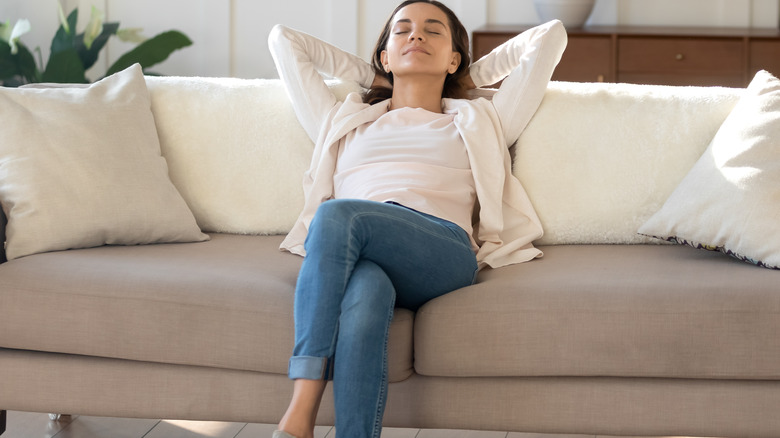 fizkes/Shutterstock
Once you arrive at your Airbnb, you should notice a list of rules provided by the property's owner. BNB Duck states that abiding by these rules is essential to maximize your enjoyment while you stay and will help to minimize any expenses that can come after you leave. As for the dreaded threat of hidden cameras on the property, The Points Guy suggests looking over the property and inspecting surfaces for them before any of your luggage even crosses the threshold. 
While you're looking, search for the placement of the fire alarms and CO2 detectors. If you can't find them, contact the owner with your questions. Finally, make sure you check how often the door codes to the property are changed. This will not only give you peace of mind but will also serve as a reminder to the owners that this should be done for each new guest.
Overall, Airbnb stays are enjoyable experiences. They are cost-effective, more personalized, pandemic-friendly, and they allow you to write reviews for future travelers. While we've all gasped at our fair share of Airbnb horror stories, they are rare, and most travelers return to this option year after year for peaceful places to rest their heads.