The Olaplex Products That Are Only For Professional Salon Use
Zaruna/Shutterstock
If you have ever dyed your hair before, you have probably heard of the brand Olaplex. Olaplex is a hair restoration treatment that helps repair and strengthen damaged hair. It does this by coating the hair while it goes through a chemical process. The goal of Olaplex is to remove the risk of thinning and hair loss, and stop frustrating hair breakage for good. People have reportedly found their hair looked shinier and stronger after the use of the treatment in their hair.
Olaplex is such a holy grail product that no Olaplex "dupes" actually match up to the real thing. There are products in the Olaplex line that are perfect for each step in the treatment, but some are specifically for professional use and can't be found in stores. These products are the first steps to the treatment and can be imperative for your healthy hair journey to come.
Olaplex No.1 Bond Multiplier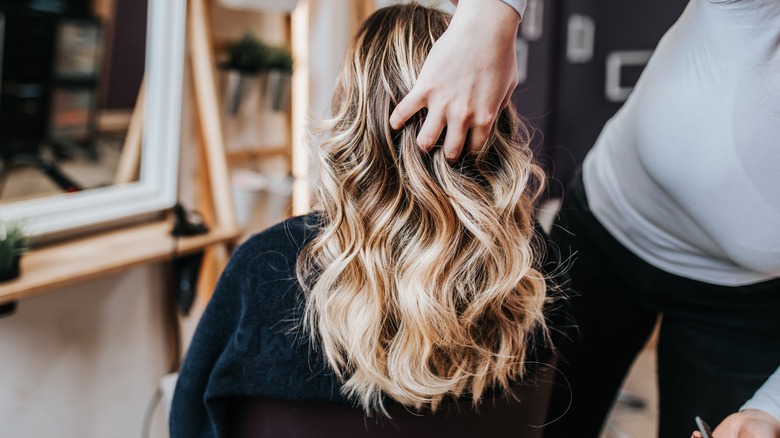 hedgehog94/Shutterstock
Olaplex No.1 Bond Multiplier is the first step on the Olaplex journey. According to Radiant Family Home, Olaplex No. 1 is normally mixed with bleach in order to nullify the damage that could be done while lightening the hair. The goal of the product is to allow the hair to thrive during the chemical process. Despite it being a mixing medium for bleach, toners, glosses, and more, it can be used alone as well. Because heat styling tools can cause harmful damage and break the bonds of the hair, anyone can enjoy the positive effects of the bond multiplier.
The reason this is for professional use only is that this can be a complicated product. According to Cosmetic World, if your stylist uses more than ¼ oz of Olaplex while mixing it with a lightener, the hair will not get any lighter. Everything needs to be done exactly in order to get the best results from the treatment.
Olaplex No. 2: Bond Perfector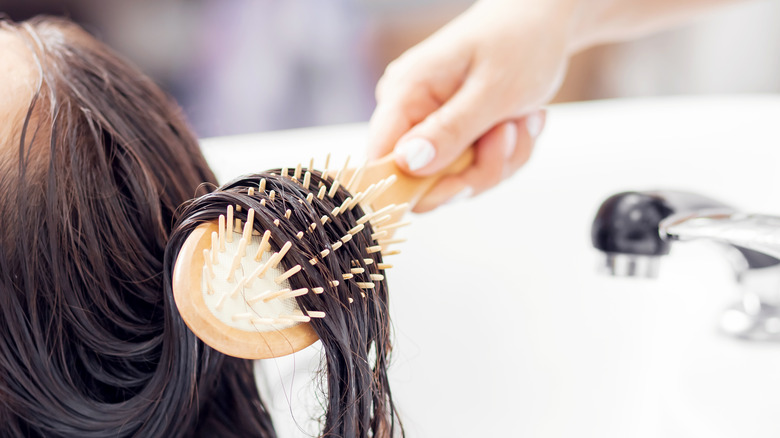 Parilov/Shutterstock
The Olaplex No.1 bond perfector should be followed up by Olaplex No.2 immediately after. Radiant Family Home explains that using the bond perfector directly after is ideal for repairing any bonds that might have been missed during step 1. What makes these products so different from others is that they don't just coat the hair, but actually repair it on a chemical level by bonding broken strands back together. This not only repairs the hair but prevents further damage in the future.
According to Olaplex, this product is not only perfect for those with color-treated hair but also for those in need of a haircut. Instead of going and chopping the dead ends most stylists are forced to cut, the bond perfector is great for rebuilding broken bonds to have the hair looking as healthy as possible. Overall, it's safe to say that these Olaplex products are worth going to the salon for.