Why No Olaplex 'Dupes' Will Actually Match Up To The Real Thing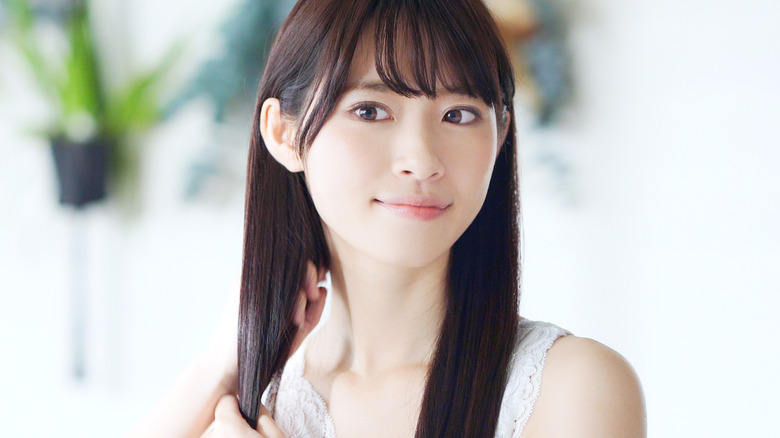 metamorworks/Shutterstock
In the world of hair care, Olaplex is a buzzy brand that's been on the rise for the last few years. It has amassed a cult following, including celebrities like Kim Kardashian, Emma Stone, and Drew Barrymore. And though the hair product line had humble beginnings, born out of a California garage just eight years ago, the company's value has soared in recent years, thanks to the massive demand for its premium products (via Bloomberg). According to Olaplex's website, the brand's current lineup includes at least nine products, one for every step of your hair care routine. There are shampoos, a hair mask, a conditioner, and a finishing serum, among others. The star of the show, though, is the brand's No.3 Hair Protector, which is said to be sold every 3.5 seconds.
While Olaplex may land on many beauty guru's holy grail lists, the brand is known to be much pricier than, say, drugstore staple brands. That's where dupes come in. Dupes are meant to replace expensive products while offering the same benefits or having a very similar formula. Having healthy hair without going broke for it is always a win, but do the Olaplex dupes on the market really work?
First, a primer on how Olaplex works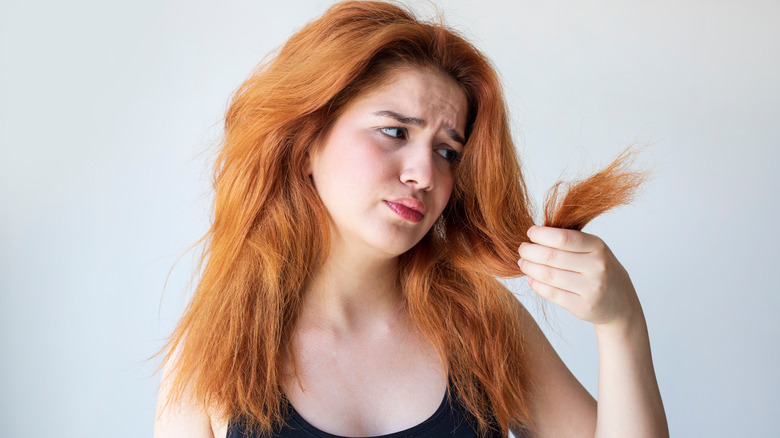 Hazal Ak/Shutterstock
What makes Olaplex so popular is how its products work to transform damaged, tired tresses. In fact, Olaplex's website explains that it relies on a patented system to repair broken hair bonds. Chemicals, heat styling, friction, wind, and other factors can be the culprit for these broken bonds. But Olaplex essentially reverses the damage with the help of a special molecule called bis-aminopropyl diglycol dimaleate. (Yes, it's a mouthful.)
Skin and hair care expert Dr. Anne explained the process in a YouTube video, saying that this molecule works by linking single sulfur hydrogen atoms together, reforming the broken bonds of the hair. That means that dry, frizzy hair may look and feel good as new after using one or more Olaplex products regularly. And because the brand uses patented technology, this unique bond-building process can't be easily replicated by other hair care labels.
So, can Olaplex dupes compete with the real thing?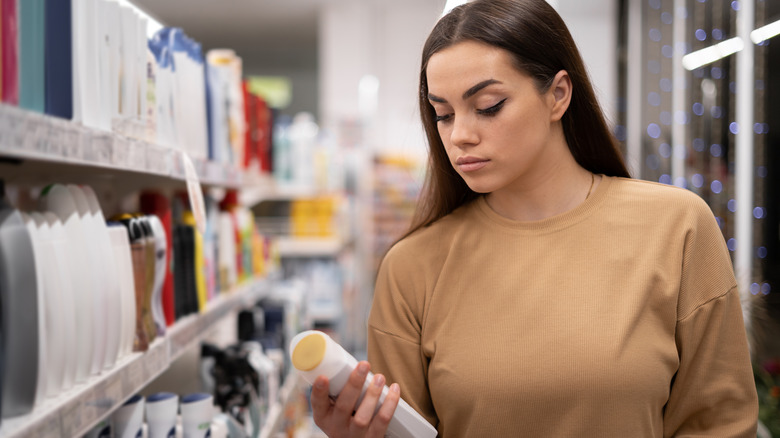 Lysenko Andrii/Shutterstock
Olaplex can be a game changer for damaged manes, but the hefty price tag might put some people off. Influencers and beauty fans have been quick to share their Olaplex dupes, claiming that they offer the same hair-boosting effects at a fraction of the cost. In early 2022, TikTok user Unpakked posted a video claiming that Revolution's Bond Plex range could be used as a cheaper stand-in for Olaplex. More recently, hair care lovers like Beth Wainwright are calling Aldi label Lacura an effective Olaplex dupe, claiming these inexpensive products create similarly soft and smooth hair.
While these affordable Olaplex alternatives may have some people raving, experts question their efficacy. Trichologist Deborah Chester told Shape that Olaplex dupes often don't have bond-building ingredients — and they certainly don't have the patented formula that Olaplex is known for. Specifically discussing the Aldi dupe, Chester says, "The Aldi bond-building products are using the title without any biomimetic science. ... They are not using amino acid chains to rebuild the bonds and they're purely moisturizing products."
In short, Olaplex dupes might deliver moisture to the hair, leading to soft and silky strands. And they may work well for some people, depending on their hair type and needs. But dupes do little to restore bonds and stop hair breakage the way that Olaplex can. Still, for those looking to revitalize damaged hair without breaking the bank, cheaper alternatives can be worth a try.