Anklets Are Back And All Bets Are Off With Styling Them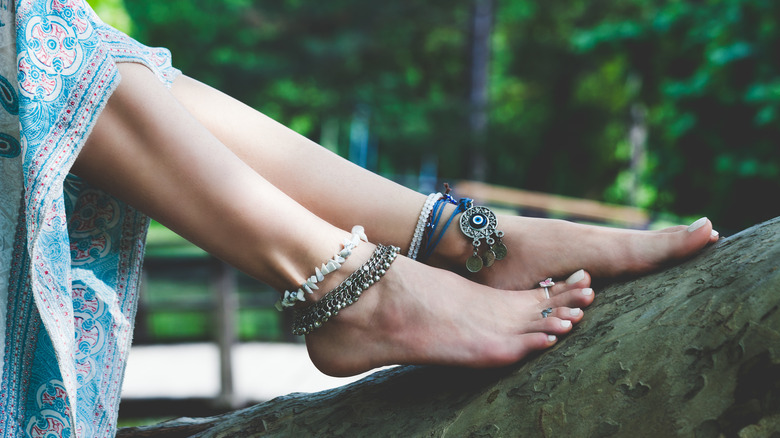 Cokacoka/Getty Images
Anklets are a popular accessory this season, with various styles to suit any fashion preference. From bold talismans encrusted with gemstones to subtle chains with dangling charms, anklets add sparkle and pizzazz to any look. Whether you prefer to make bold statements or opt for more understated glamour, there's an anklet that will complement your style.
Advertisement
With so many anklet types available, all bets are off when styling them, as they will be this season's ultimate accessory. From laidback beachwear and dressy outfits for a night out with friends, to simple looks for grabbing coffee on a sunkissed afternoon at the local cafe, anklets are so versatile they can be paired with them all.
It doesn't matter if you are a maximalist who likes to make bold fashion statements or a minimalist who prefers a tiny touch of glitz, you will definitely be able to find an anklet style that works best for you. Here are our favorite anklet styles to accentuate your looks.
String anklets add bohemian flair
String anklets are the perfect option if you want to add a touch of bohemian flair to your outfit. Best paired with casual, everyday looks, string anklets feature delicate threads or twines in an assortment of colors. You could opt for two or three different hues and create a colorful pattern embellished with subtle accessories. Being waterproof and lightweight, string anklets look great with sandals and are the perfect beach accessory to add a playful, carefree vibe to your warm-weather ensemble.
Advertisement
Beaded anklets elevate simple looks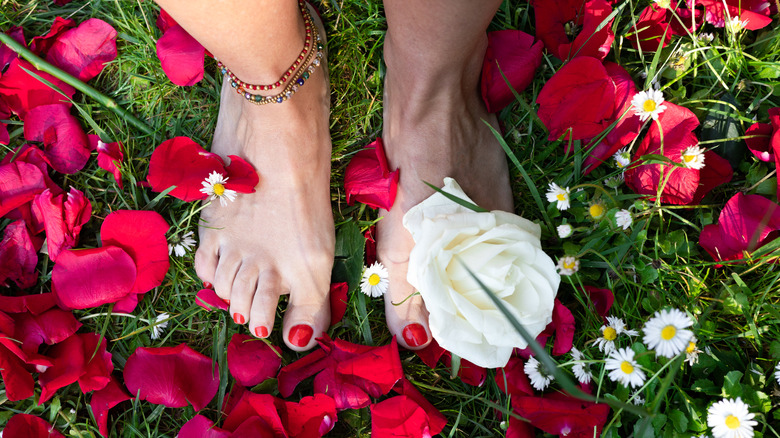 David Petrus Ibars/Getty Images
From dainty and delicate to bold and chunky, beaded anklets are so versatile that they can be worn with many different looks, but a favorite style idea is to pair them with a simple neutral outfit for a pop of color. Whether it's a simple design featuring a single row of beads, or a more intricate pattern with multiple strands, this whimsical beaded jewelry is sure to make an impression and add sparkle to your look.
Advertisement
Choose chain anklets for a glamorous touch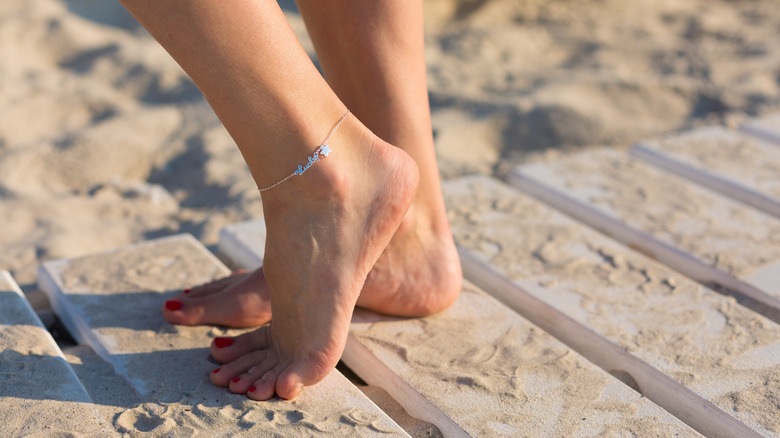 Tinatin1/Getty Images
If you are looking to add a glamorous touch to your outfit, chain anklets will rise to the occasion. Opt for a delicate option in silver or gold to pair with a great dress and high heels on a night out. You can even add an extra touch of sparkle with a dangling charm. Alternatively, pair a chain anklet with a beaded or a string one to complement your casual looks and mix and match the styles.
Advertisement
Shell anklets exude beach-chic allure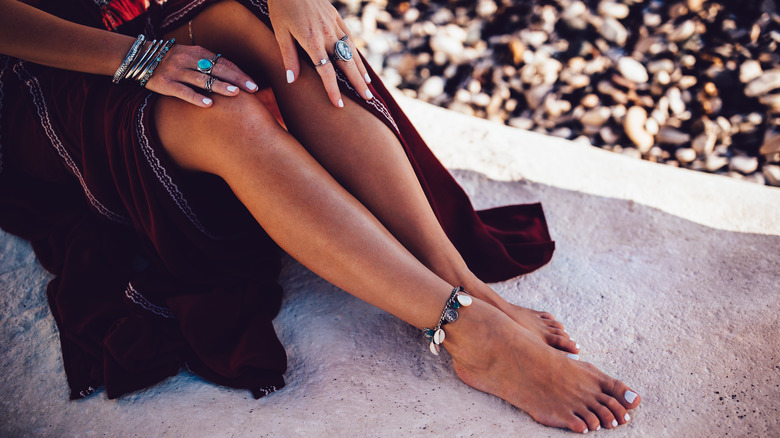 Wundervisuals/Getty Images
Beach-inspired shell anklets are everything you need to incorporate beach-chic allure into your style. Made from small shells strung together, they can be simple and understated or elaborately fancy, and are perfect to wear with a bikini. They are also ideal with flowy summer dresses, colorful wide pants, and jean shorts, and perfectly accompany sandals, sneakers, and platforms.
Advertisement
Get back to nature with leather anklets
Leather anklets are an ode to Mother Nature and are a minimalistic, stylish accessory that will add a personalized touch to your looks. Most leather anklets are simple yet elegant, unassuming yet sophisticated. Crafted from natural materials, these unique anklets are associated with the outdoors and are best paired with earthy tones to showcase a free-spirited personality.
Advertisement
Charm anklets offer a reflection of you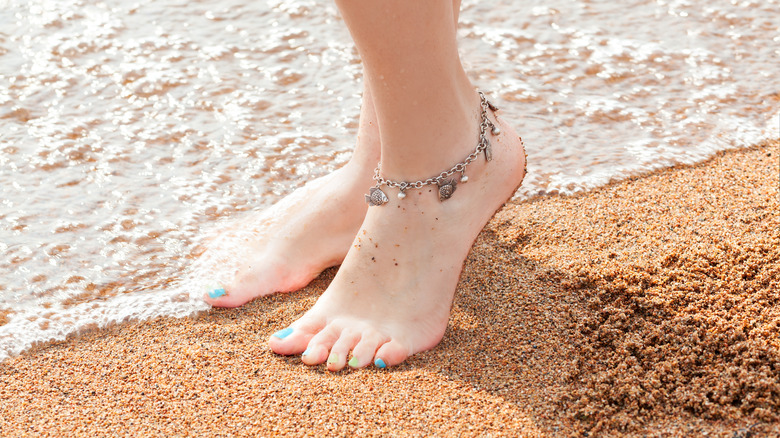 Tatyana_mu/Getty Images
Charm anklets are your way of expressing your unique style and showcasing your interests and personality traits. Their significance stretches far beyond a mere fashion statement, and a customized charm anklet is as special and distinctive as you. It is a constant reminder of your values and beliefs. A charm anklet can be dressed up or down, making it the perfect accessory for any look, day or night. 
Advertisement
Dramatic bangles will turn heads
Bangles are anything but subtle and unassuming. They are bold, eye-catching, and, of course, dramatic. Made from a variety of materials such as metal, wood, and plastic, bangle anklets can feature gems, decorative elements, or charms. An extravaganza of mix-and-match textures, colors, and shapes, bangles can also be stacked or worn alone. Pair a bangle anklet with bold and fearless looks that are sure to turn heads.
Advertisement