Update The Humble BFF Necklace And Rock Some Grown-Up Matching Jewelry With Your Bestie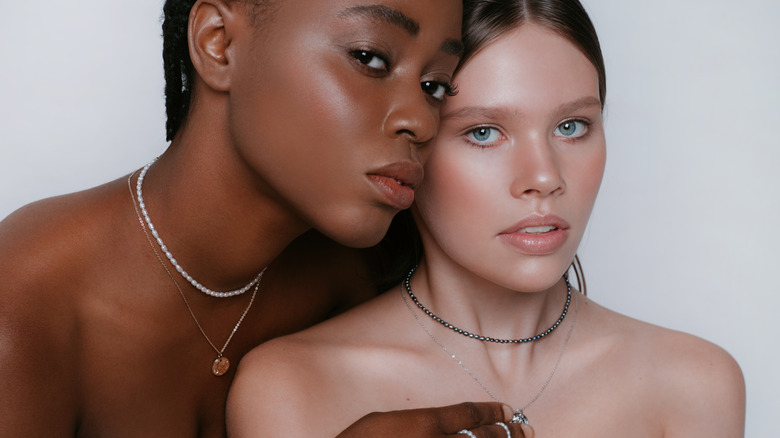 Tania Peresadko/Shutterstock
Perhaps one of the most memorable parts of growing up was trading friendship necklaces with our besties. Luckily, friendship jewelry isn't just for grade school sleepovers anymore. BFF jewelry is just as trendy in 2023 as it was in 2003, even though you are now 20 years older. Give the classic matching jewelry look an upgrade with grown-up versions appropriate for your day job and a night on the town. Personalized jewelry pieces can even serve the same purpose.
Advertisement
Friendship jewelry is on the rise for grown-ups, with people wanting to spread love to those around them. The Taylor Swift Eras tour is also partially to blame, as Swift's fans are taking the line "make the friendship bracelets, take the moment and taste it" from her song "You're on Your Own Kid" as a sign to trade friendship bracelets at her shows. It seems that friendship jewelry knows no bounds, so take this as a sign to update your grade school BFF jewelry into grown-up matching jewelry with your besties.
The benefits of grown-up friendship jewelry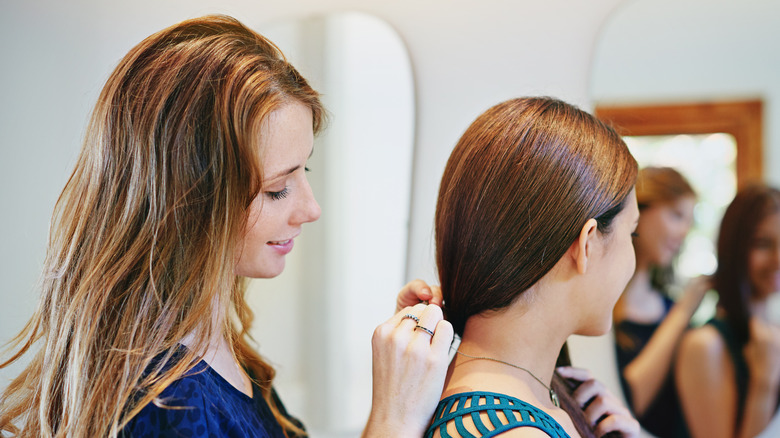 Kupicoo/Getty Images
Not only can grown-up friendship jewelry be a way to spice up your outfits, but it can also be a way to show you care without words. "You can't go wrong with offering something thoughtful like a piece of jewelry that says 'you're my best friend,'" says Alison Chemla Chetrit, founder and designer of the jewelry line Alison Lou when speaking with Forbes about how to wear friendship necklaces in 2023.
Advertisement
Showing your loved ones you care enough to wear something daily that shows an attachment to them can be one of the best gifts possible — not because of the jewelry itself, but because of what it represents. Those you love can see the physical representation of your feelings for them through a piece of jewelry they wear daily. This shouldn't end when you grow up. If anything, we need reminders of love more often as we grow older, which means we should be trading more friendship jewelry.
Which friends do you give BFF jewelry to?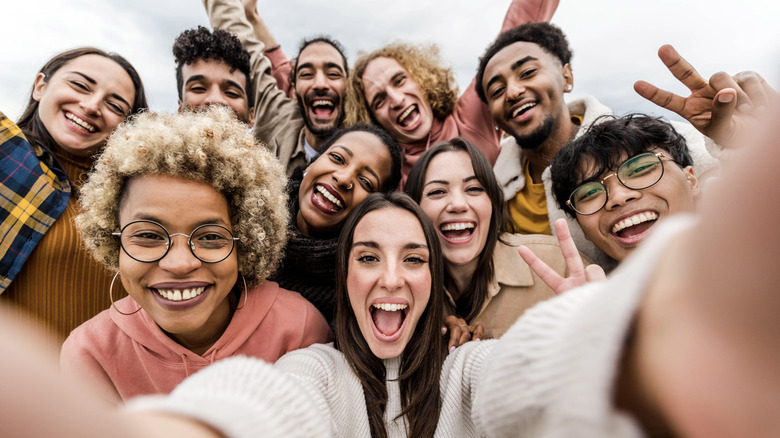 Kar-tr/Getty Images
We all knew the feeling of dread as a kid when you had to pick which friends to give the other friendship bracelet to from your Claire's two-pack. If you have more than one best friend, how are you supposed to choose? This can still be a problem when trading adult friendship jewelry. You don't want one of your besties to feel they are not worthy or are being excluded from the group. Friendship jewelry doesn't have to be exclusive between only two people. It can be traded between any group of people, whether there are two or 20. As long as it's someone you would like to always share a connection with, friendship jewelry is a great option.
Advertisement
Friendship jewelry is also not mutually exclusive to friends; it can also be used to give physical form to a bond between family members. For example, many people share matching necklaces with their grandmothers, mothers, and siblings.
How to choose a style you and your bestie love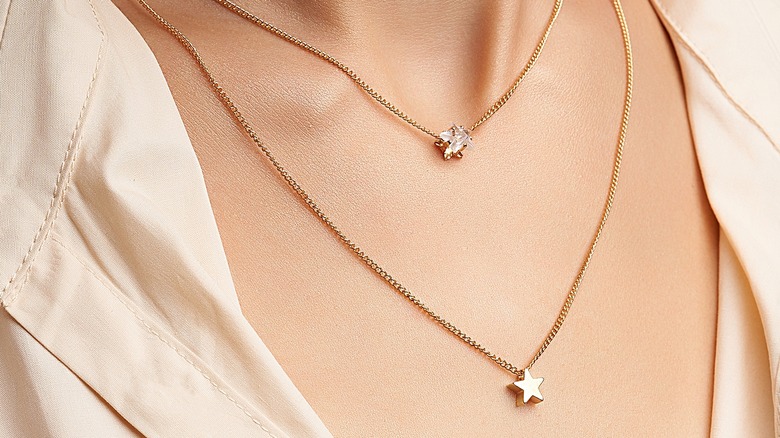 Redumbrella Europe/Shutterstock
When picking out matching jewelry for you and your best friend, consider your own personal tastes along with the lifestyles you both live. Most people have grown-up jobs they go to daily, and, depending on the type of job, jewelry may need to be more subtle or hidden. For example, if your best friend works in the medical field, chunky bracelets may not be the way to go, as they probably won't be able to wear them during their day job.
Advertisement
Another factor to consider is your bestie's personal style. Are they a fan of silver jewelry or gold jewelry? Maybe they are not into metals altogether and prefer pearls or beads. Whatever your friend's taste, we can guarantee there is an option for you. Just as in a great friendship, compromise is key. Find a way to blend both of your unique styles together to create the perfect pair of matching friendship jewelry, whether that be each having different metal colors with the same saying, both having beads but in different colors, or both having similar colors but on different types of jewelry. The possibilities are endless.
Think outside the necklace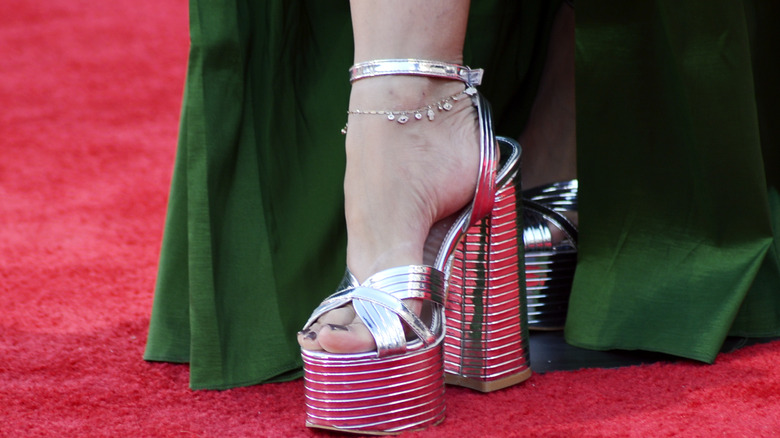 Mindy Small/Getty Images
While friendship necklaces are often the first piece that comes to mind when we think of BFF jewelry, they are not the only option. Think outside the necklace if you are looking for a more unique way to share your friendship. Friendship bracelets are another popular option when looking to spread love in your friend group. They are often more colorful and can be a more affordable option, since they are sold in larger packs. Bracelets are often a great option if you are also looking to fit a friendship group that has a variety of aesthetics, as you can get multiple styles of bracelets all in the same color patterns.
Advertisement
Rings are a less popular but fun option when choosing matching jewelry for you and your besties. These rings can simply be the same or fit together when taken off, such as the classic broken heart necklace. A more subtle but sentimental option is matching anklets for you and your BFF. These are perfect for those of us who cannot wear flashy jewelry to our day jobs but still want to constantly feel attached to our best friends.