Playsuit: The Unsung Hero Of Our Summer Wardrobe - How To Style It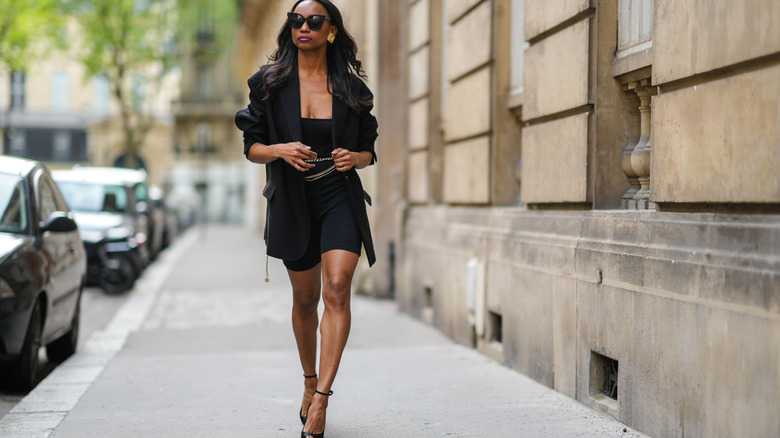 Edward Berthelot/Getty Images
If you grew up wearing rompers every summer season, odds are that the latest short trend will bring back major nostalgia. Playsuits are the perfect mix of rompers and one-piece jumpsuits that will keep you cool and chic all summer long. Rompers are known for being flowy and airy, as well as appearing as dresses at first glance. One-piece jumpsuits are typically very form-fitting and give you a bodycon feel. Playsuits mix these two characteristics that can help give you the benefit of both of these items in just one garment. Your typical playsuit will usually be tighter than a romper but of a similar length. With this, you can get a more sophisticated and fashion-forward look that won't remind you of your childhood wardrobe.
Advertisement
Playsuits have come a long way since they were first introduced, meaning just about anyone can incorporate them seamlessly into their closet. The benefit of going with a playsuit is the fact that you don't need to struggle with styling multiple items for one look. Simply throw on a playsuit and you are set to go. Even though a playsuit is an outfit in one piece, you can always incorporate details into your look for an elevated and chic fit.
Denim playsuits
Denim isn't just for your jeans or shorts. Denim playsuits are classic and timeless, meaning you can enjoy them year after year. While denim isn't always a welcomed fabric in summer, it's a great material to pair with a playsuit. With a shorter hem, a denim playsuit can help keep you cool but still give you a structured look. If you're looking for a playsuit that still looks polished but is casual enough for summer, you can't go wrong with denim fabric.
Advertisement
Printed playsuits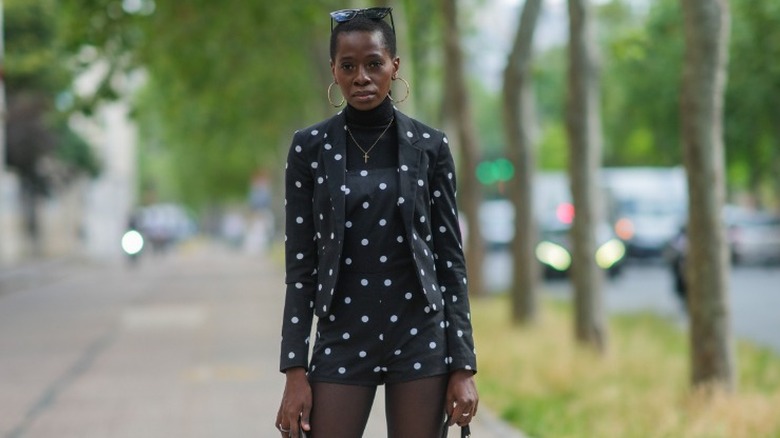 Edward Berthelot/Getty Images
Playsuits are the perfect item to add some of your favorite prints. Even though it's the only clothing piece you're wearing, it's just enough to make a statement with your print. Stick with classic prints like stripes or polka dots for a more sophisticated look. Opt for bold and whimsical prints if you want a dramatic statement that'll be seen all summer long. Printed playsuits are perfect for those fun summer days when you need an easy outfit with all the style.
Advertisement
Colorful playsuits
Color is the changing factor for any look and any clothing item. Colorful playsuits can make a bold statement without the need for anything else. Opt for a saturated red or electric blue for a look that everyone will notice. Patterned playsuits in a bright hue can also help give you a different look, depending on your style. You can't go wrong with vivid details or accents that add a unique twist to your playsuit.
Advertisement
Neutral playsuits
For every colorful fan, there's always room for a neutral piece. Nude colors are always a hit during the summer season as they keep your wardrobe fresh and cool during the warmer months. Neutral playsuits will not only give you a sophisticated look, but they can easily match any layering piece or accessories you decide to pair with it. A natural-hued one is a perfect piece to use for your go-to outfits in the summer since it will give you plenty of ways of styling it all season.
Advertisement
Dressy playsuits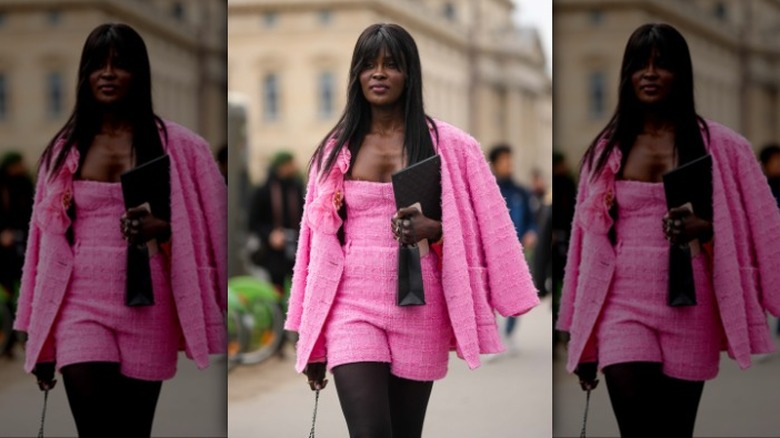 Edward Berthelot/Getty Images
Just because playsuits are casual and easy to wear, that doesn't mean they can't also be sophisticated and dressed up. The trick with dressing up your playsuit is to use elevated fabrics like linen or tweed, which will instantly add a touch of elegance. These textured materials will give you a dressier look that will only make you look elegant and formal. A sophisticated playsuit is perfect for those formal summer events that require something breathable and chic.
Advertisement
Floral playsuits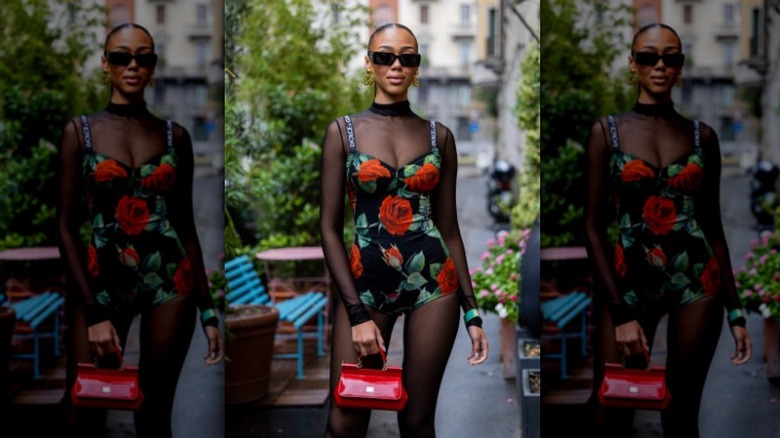 Christian Vierig/Getty Images
Floral pieces are almost mandatory every summer season. Whether it's a summer dress or a blouse, there are plenty of ways to incorporate flowers into your wardrobe. Floral playsuits use a classic print to bring some summer vibes into a trendy garment. A flowery playsuit doesn't need to be in a common print, if you're looking for a statement playsuit, an oversized floral design can help bring an extra flair to your fit.
Advertisement
Sporty playsuits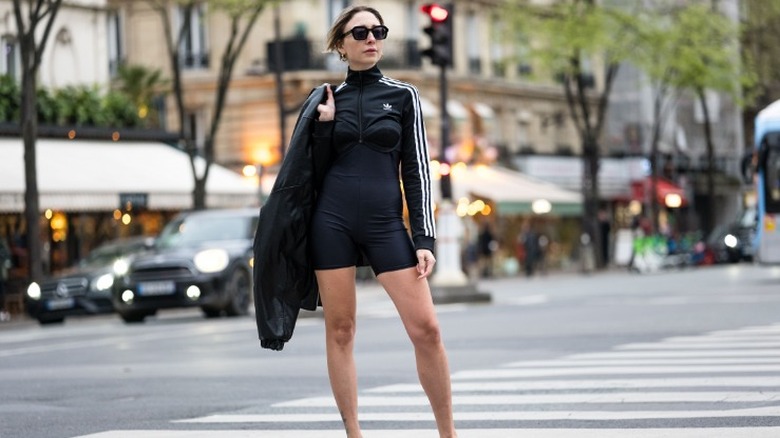 Edward Berthelot/Getty Images
Athleisure has been everywhere in recent years, making it the perfect style to incorporate the latest trends. Bring the sporty feel to your playsuit by opting for some classic designs. You can opt for an athletic version that looks like a workout piece, or you can go for a chic sport-inspired playsuit that's runway ready. Either option will give you a mix of athleisure and chic that's perfect for the summer to keep you stylish and comfortable throughout the entire season.
Advertisement