Baby Pink Is Making The Barbiecore Trend More Quiet Luxury - Here's How To Wear It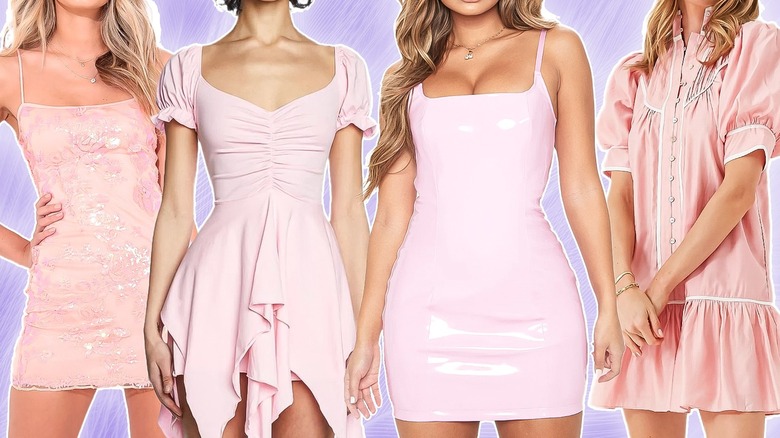 Static Media/Shutterstock
Two seemingly opposite fashion aesthetics are everywhere in 2023: the bright pink Barbiecore fashion trend and the softer quiet luxury trend. Of course, Barbiecore is about wearing as much bold pink as possible to capture a feminine, Barbie-inspired vibe. Meanwhile, the quiet luxury aesthetic is all about looking expensive but in the least obnoxious or braggy way possible. "A quiet luxury look is not flashy, but rather it focuses on higher-end fabrics and silhouettes," Net-a-Porter stylist Gabrielle Calder told Byrdie. Thus, while Barbiecore aims to make a statement, quiet luxury focuses on keeping it classy.
Believe it or not, you can take inspiration from both fashion trends by opting for fashion pieces and details in baby pink. While Barbiecore's bright pink looks are fun, they can appear too over-the-top in more mature or professional settings. Meanwhile, quiet luxury ensembles featuring mostly neutrals can get boring. As such, we recommend adding hints of both Barbiecore and quiet luxury to your outfits by opting for lighter, softer pink clothes and accessories.
Flaunt a baby pink dress
Do you want a classy, hyper-feminine look next time you rock a dress? If so, you need a baby pink dress, as this soft color beautifully dances on the line between sophisticated and cutesy. Baby pink is luxurious and timeless, as well as perfect for every dress style from minidresses to wedding gowns.
Get cozy in a baby pink sweater
Sweaters are, of course, comfy pieces for chilly days, but the color you choose can make a big impact. While a neon pink option might appear more juvenile to some and a gray or beige piece may look a little boring, a baby pink sweater can provide an expensive-looking balance of playfulness and maturity.
Go extra-feminine with a baby pink blouse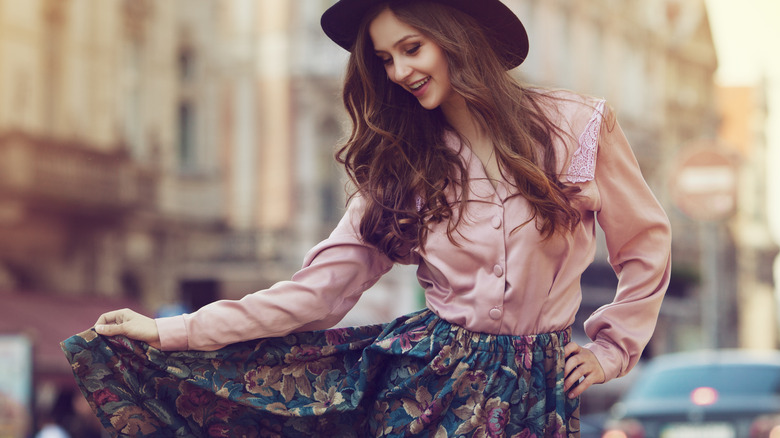 Victoria Chudinova/Shutterstock
We frequently look for new blouses because they're elegant and typically exude quiet luxury. If you want a slightly more fun vibe, shop for a baby pink blouse. The light pink will help you stand out in a crowd of predictable black, white, gray, and navy blue blouses. Moreover, you can easily dress the soft pink blouse up or down with a skirt and heels or jeans and sandals, respectively.
Look for stylish patterns
Your baby pink garments don't have to be solid to look expensive. If you want a unique-looking ensemble, a pattern can elevate the rather low-key hue. For instance, pastel pink trousers with a plaid design can make a stylish entrance anywhere, while a baby pink top with some small stripes can exude grace and luxury.
Explore baby pink eyewear
Baby pink glasses and sunglasses are significantly more fun and unique than basic black, brown, gold, or gray eyewear options. Bright pink frames could potentially prove distracting, but light pink eyewear is subtle enough to look professional — but in a more stylish and trendy way. Some pale pink frames might even come with cute patterns on them, making your eyewear even more customizable.