The Most Embarrassing Royal Outfit Mishaps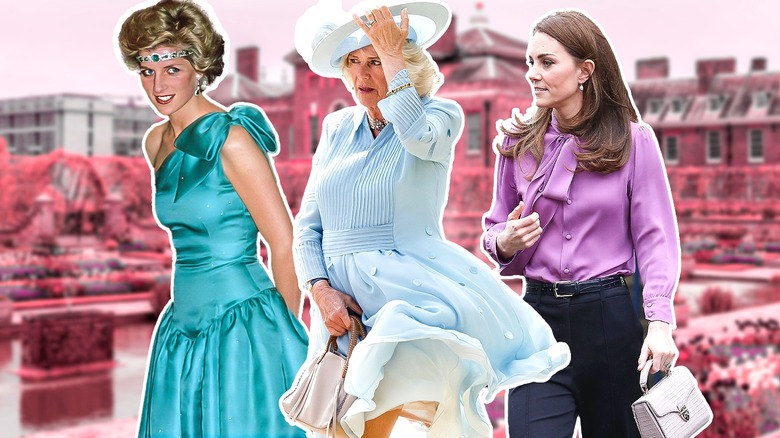 Static Media/Shutterstock/Getty
Ah, the world of royalty, where elegance, grace, and impeccable style reign. We often think of duchesses, princesses, and queens as fashion icons, draped in luxurious fabrics, wearing outfits that seem untouched by the trials and tribulations of mere mortals. Yet, beneath the carefully curated facade of tiaras and ball gowns, the truth peeks through — even the most regal of figures occasionally struggle with fashion's impulsive quirks.
While fashion-forward figures like Kate Middleton and Meghan Markle reign supreme in the world of royal fashion, the truth is that they, too, can have wardrobe malfunctions. The tiara may gleam, and the gown may shimmer, but these royal ladies (and their family members) aren't immune to the occasional peekaboo bra, the unanticipated flash of shapewear, or even the embarrassing oversight of a forgotten price tag.
So join us on a journey through some of the most unforgettable and endearing mishaps to grace the royal catwalk. These stories remind us that, even amidst all the glitz and glam, laughter and the occasional blush are just as much a part of the royal wardrobe as satin and silk. In the world of royals, where every detail is meticulously planned, these charmingly imperfect moments are a reminder that even the most glamorous of figures are, at heart, delightfully human.
Meghan Markle's see-through skirt scandal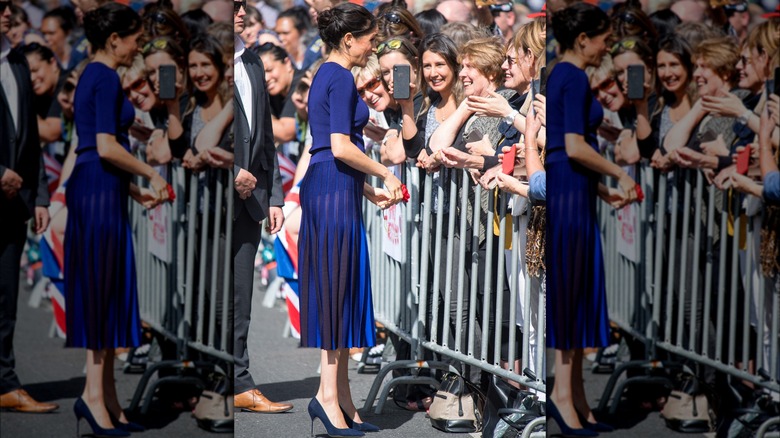 Pool/Getty Images
During the royal's tour of New Zealand, Meghan Markle's see-through skirt stole the spotlight. The Duchess of Sussex donned a dazzling royal blue ensemble, but the sheer skirt had its own agenda — revealing a bit more than intended. While fashion gaffes can happen to the best of us, it's rather surprising that no one on her fashion team caught this beforehand.
Kate Middleton's Marilyn Monroe moment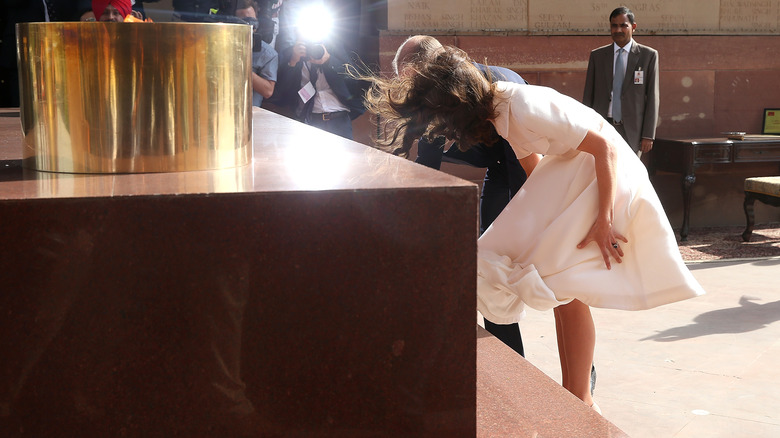 Danny Martindale/Getty Images
During her visit to India and Bhutan, Kate Middleton found herself battling a mighty opponent: the wind. Just like the iconic scene with Marilyn Monroe's billowing white dress, the Princess of Wales had to play a game of fashion tug-of-war to keep her outfit in check.
Princess Beatrice going full sheer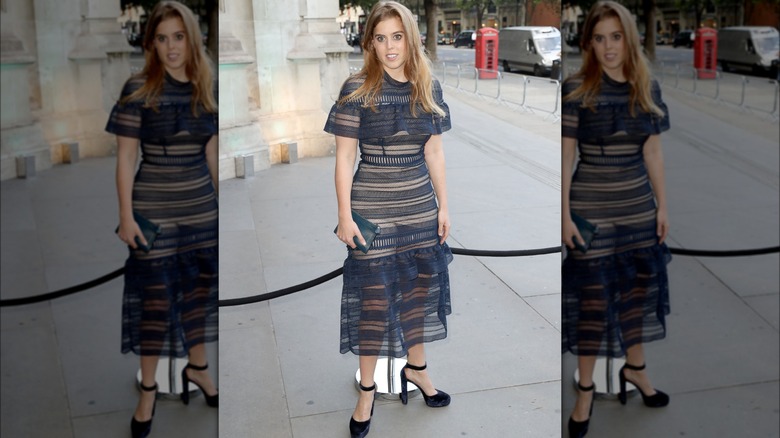 Chris Jackson/Getty Images
Princess Beatrice turned up the heat at the V&A Summer Party, but maybe a tad too much. In a move that surely had her family raising their royal eyebrows, the princess went all-in with a sheer ensemble that left little to the imagination. While the outfit might have been stunning on her, you can practically hear her family's collective sighs echoing through Buckingham Palace.
Princess Diana's choker headband blunder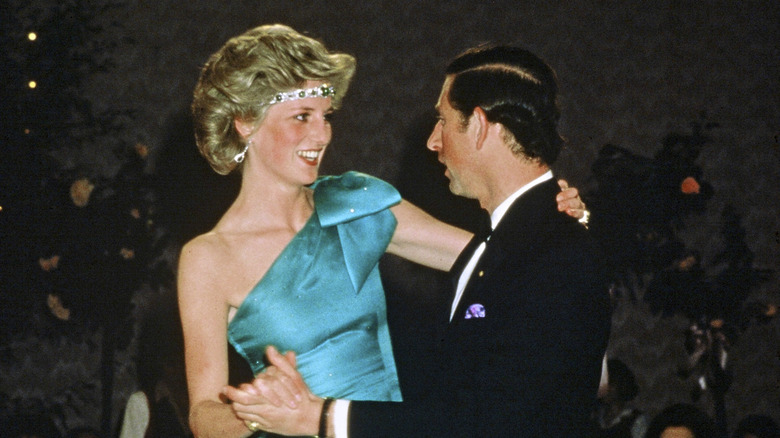 Anwar Hussein/Getty Images
While wearing a green satin gown, Princess Diana decided to switch things up by placing an emerald necklace on her head as a headband. Innovative? Absolutely. However, this creative twist might have left a few jaws dropped at the gala dinner dance. Princess Diana's daring style often hit the mark, but the necklace headband was a look she could have skipped.
Kate Middleton's dangerous wrap tie dress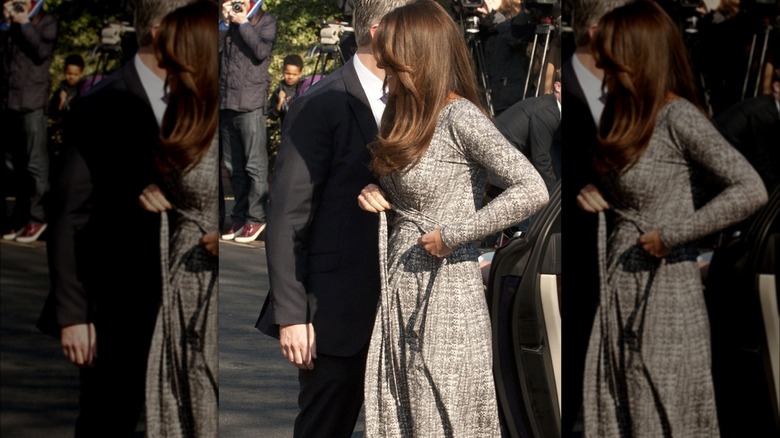 Alex Davies/Getty Images
It seems even princesses have their brush with fashion hazards! Kate Middleton is usually known for her regal looks, but this time she found herself in a sticky situation with a wrap tie dress. While visiting Hope House, the Princess of Wales was caught in another slightly comical tug-of-war with her outfit as she was spotted tying her dress which was determined to untie itself in a rebellious fashion.
Meghan Markle's red gown gone wrong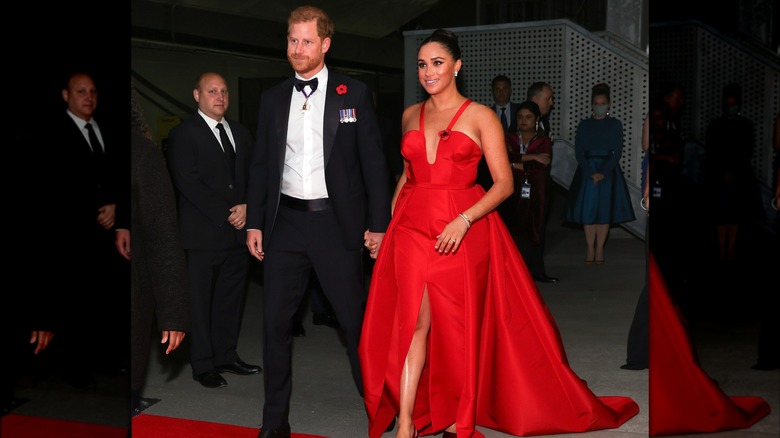 Dia Dipasupil/Getty Images
Attending the 2021 Salute To Freedom Gala, the Duchess of Sussex donned a fiery red gown that had all the makings of a showstopper. Yet, the 'fit seemed to have missed the royal mark. The waist and chest areas appeared to have had a conflict with the tailor's tape measure, leaving Markle in a dress that didn't quite give her the regal fit she deserved.
Princess Diana's wrinkled wedding dress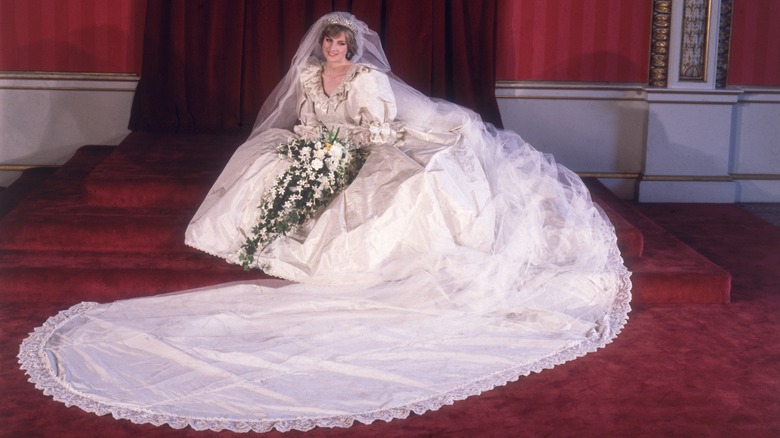 Fox Photos/Getty Images
Princess Diana is a fashion icon, no doubt — from her iconic revenge dress to her royal wedding gown, designed by David and Elizabeth Emanuel, which was a vision of elegance. But in her solo portrait, the train went rogue and decided to embrace wrinkles with open arms. In the magical world of royal weddings, you'd think wrinkles were banned, but even the most enchanting events can't seem to escape them.
Meghan Markle's lace bra mishap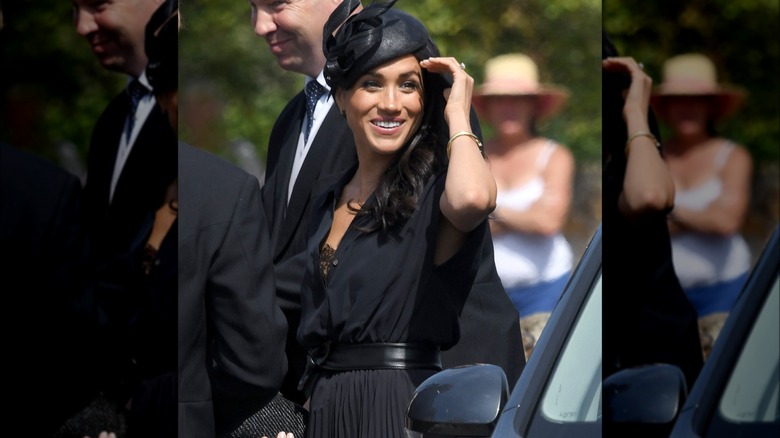 Karwai Tang/Getty Images
The Duchess of Sussex was attending the wedding of Charlie Van Straubenzee when her black button-up top decided to play a little peek-a-boo game. Just a tad rebellious, the top unbuttoned itself slightly, revealing her matching lace bra. Her outfit was undoubtedly royally chic, but this unexpected moment proves that everyone — including Meghan Markle — has this happen to them at least once.
Kate Middleton's creased Wimbledon fiasco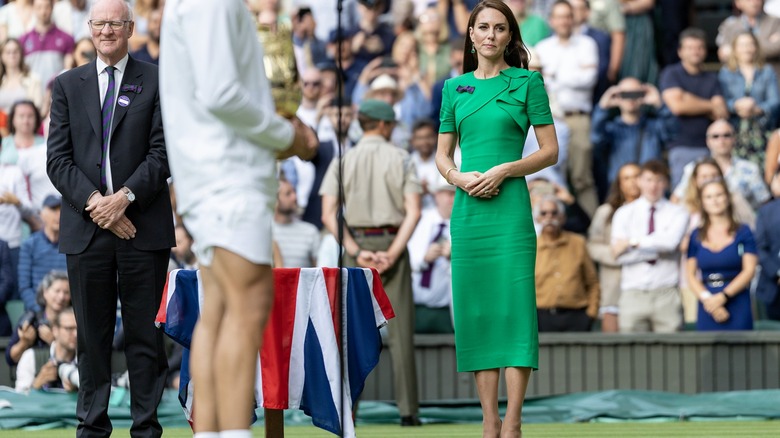 Tim Clayton - Corbis/Getty Images
The Princess of Wales stepped onto Centre Court at Wimbledon looking like a fashion ace in her splendid green dress. Alas, it seemed the dress wasn't quite prepared for the royal seating challenge. As the Gentlemen's Singles Final unfolded, the dress had some very noticeable creases around her hips. Someone who underwent a major style transformation like Kate Middleton should know that a wrinkle-resistant fabric would've saved the day.
Meghan Markle's bra outline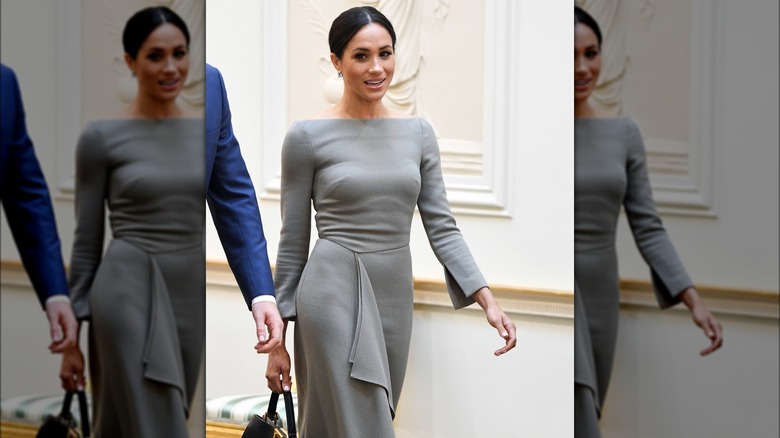 Pool/samir Hussein
Meghan Markle found herself in a bit of a strapless snag during a visit with Irish President Michael Higgins. In what could only be described as a fashion faux pas, her choice of undergarments decided to make a bold appearance. The outline of her bra was clearly visible through her gray dress, making this look a bit more "transparent" than intended.
Kate Middleton's high-heel slip-up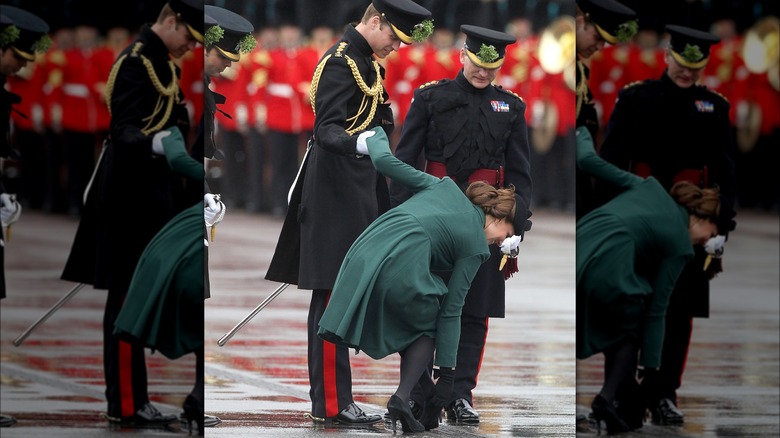 Danny Martindale/Getty Images
Kate Middleton was all set for a St. Patrick's Day celebration when her high heel decided to get stuck in the grating. Luckily, Prince William came to the rescue, lending a princely hand to free her footwear from the grating's grasp. A royal reminder that sometimes, even with all the grace in the world, heels and grates can still engage in battles of their own.
Queen Camilla's slip moment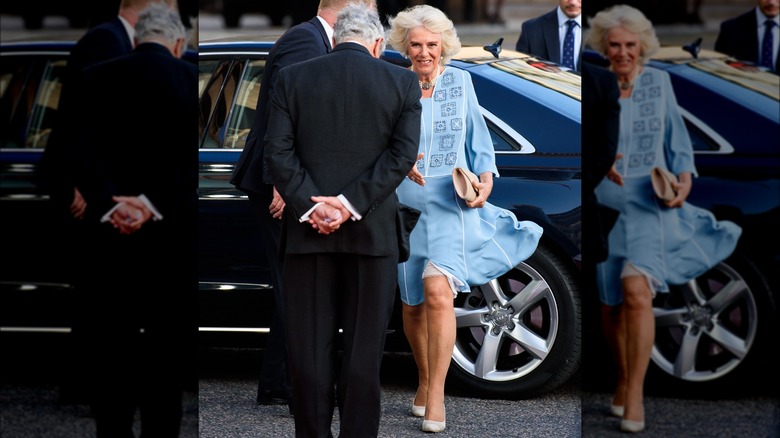 Joe Maher/Getty Images
Oh, windy woes strike again — this time, Camilla, Queen consort, found herself in a tango with the breeze while attending the NHS Heroes Awards. Just as she graced the red carpet, a gust of wind decided to lend a hand, revealing a royal secret: her shapewear. While the queen's presence is always graceful, this unexpected cameo from her shapewear surely added a touch of breezy drama to the evening.
Meghan Markle's coat is stitched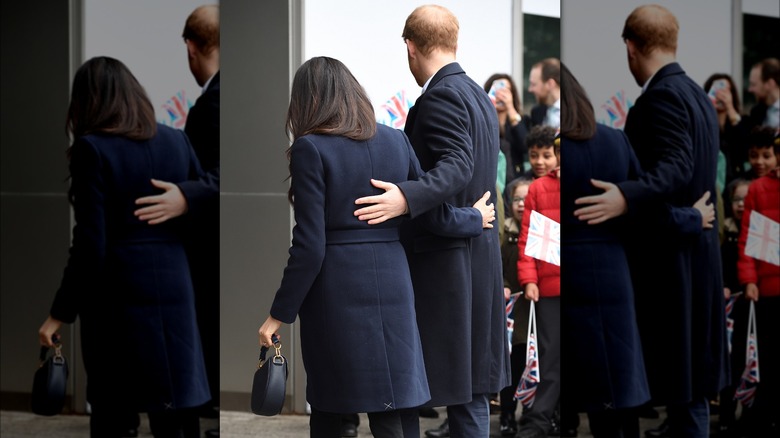 Karwai Tang/Getty Images
By now, it's clear that the Duchess of Sussex can have a stitch of a surprise when it comes to fashion (don't mind our pun). During a visit to Birmingham with Prince Harry, the back bottom of Meghan Markle's coat decided to stay put, showing off its stubborn attachment. Let's just hope that nobody got fired after this fashion mistake!
Queen Camilla's battle with the wind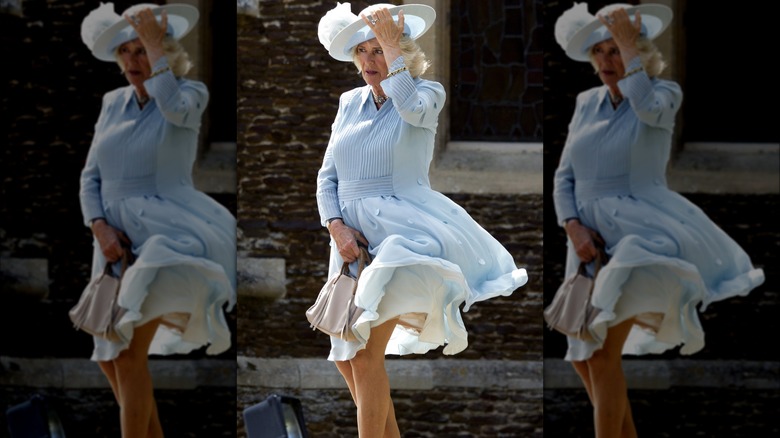 Wpa Pool/Getty Images
The wind seems to be a very common enemy of royal fashion, and the Queen consort knows that too well. During the christening of Princess Charlotte, the winds decided to join the royal affair, and Queen Camilla had her hands full, quite literally! Her hat seemed to have ideas of its own, while her skirt yearned for the skies as well. The struggle was real as she danced a lively jig with the elements, proving that the wind doesn't really care who you are.
Meghan Markle's forgotten tag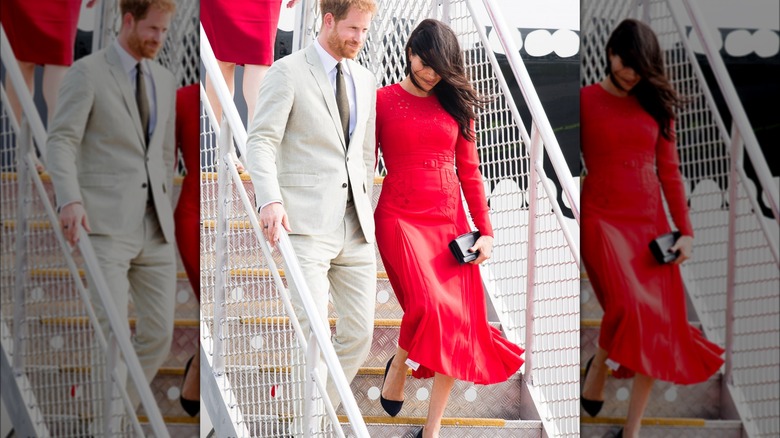 Samir Hussein/Getty Images
Meghan Markle touched down at Nuku'alofa airport in Tonga in a gorgeous red dress that undoubtedly turned heads. However, it seems that in the whirlwind of royal arrivals, a little tag drama decided to make its grand entrance, too, as the dress's price tag was still hanging around at the bottom.
Kate Middleton's back-to-front blouse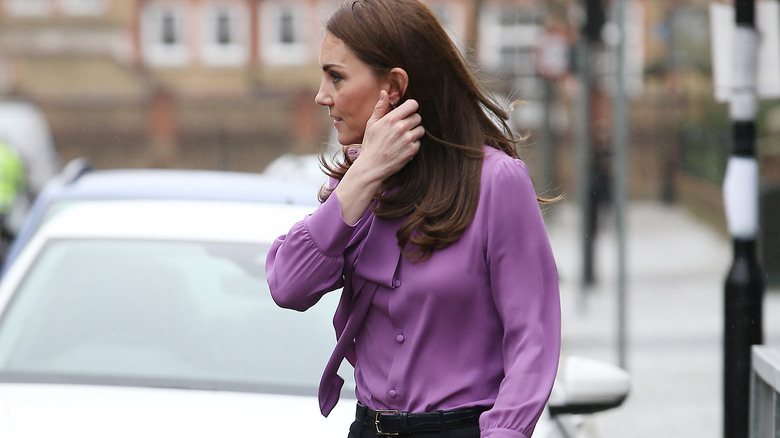 Neil Mockford/Getty Images
During one of Kate Middleton's visits to the Henry Fawcett Children's Centre, the royal donned a Gucci blouse with a little surprise: It was worn back-to-front! Perhaps the blouse wanted its moment in the spotlight, showcasing its buttons and design from a different angle. Either way, the Net-a-Porter description of the blouse says that it "features fabric-covered buttons that run down the back" (via Hello!). 
Meghan Markle's muddy heels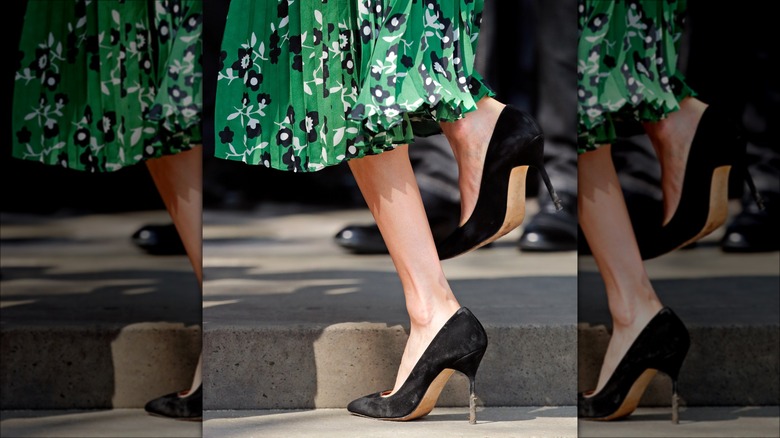 Max Mumby/indigo
Attending an Invictus Games Reception, the Duchess of Sussex found herself in a situation that many outdoor event-goers can relate to: muddy heels. Even though the terrain decided to play a little prank, Markle's heels embraced the earthiness and a coat of mud with pride. Sometimes, even in the world of tiaras and gowns, a dash of reality sneaks in — reminding us that muddy mishaps can grace even the most glamorous of them all.