The Best Labor Day Beauty Deals In 2023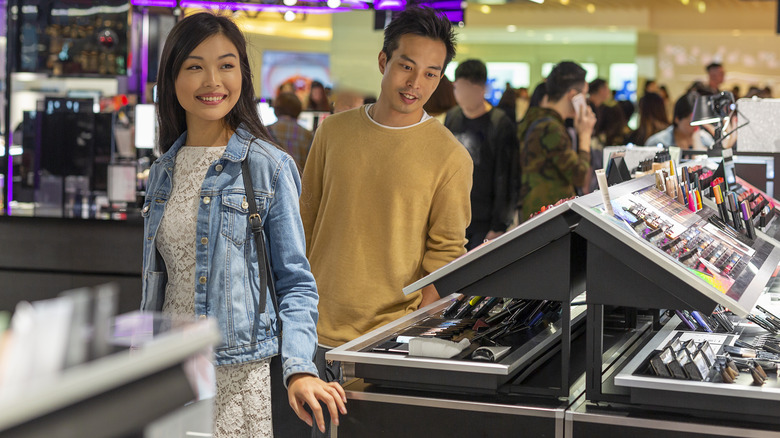 Davidf/Getty Images
We may receive a commission on purchases made from links.
Naturally, we're always hunting for new deals on beauty products, as being a beauty enthusiast is not cheap. Luckily for our fellow makeup, skincare, and haircare lovers, September is an excellent time for beauty shopping. Not only do we get super excited for Ulta's 21 Days of Beauty deals, but Labor Day also sparks many price drops. Thus, we recommend focusing less on the no-white-after-Labor-Day rule and more on the stellar beauty deals the holiday offers.
We understand that the cost of living and inflation are stressful in the 2020s, so we've researched some of the best Labor Day beauty deals. And we're not talking about the "deals" from ultra-expensive brands and retailers where you'll still have to spend excessive amounts of money, even with the discounts. We found excellent bargains from already-affordable beauty retailers, including Walmart and Amazon, so you can spend Labor Day weekend shopping sans stress or guilt.
Walmart and SkinStore are bringing the Labor Day deals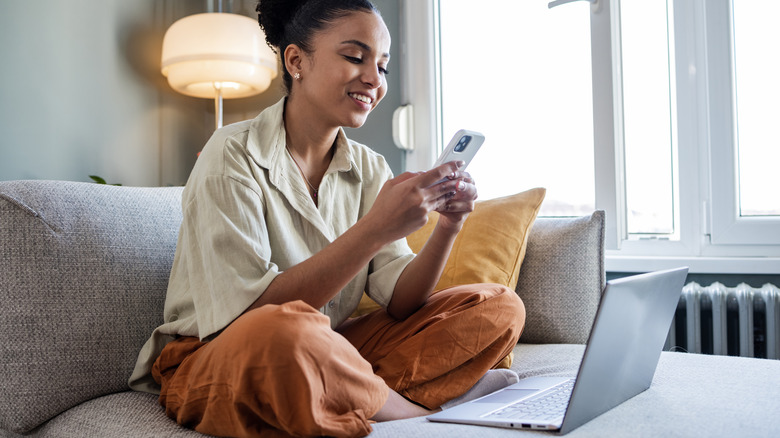 Riska/Getty Images
Walmart has some excellent deals to score on Labor Day weekend thanks to the "Beauty Glow-Up Event" that lasts until September 24, 2023. For instance, the best-selling KISS USA KISS 100 Acrylic Plain Full-Cover Nails usually sell for just over $10, but are on sale for slightly over $5. Furthermore, Juicy Couture fans will be happy to see that the best-selling Juicy Couture Viva La Juicy Eau de Parfum is on sale for about $40 instead of its usual price of around $100.
Moreover, SkinStore offers many impressive Labor Day beauty bargains, too. For example, let's say you would normally feel guilty about splurging on the GRANDE Cosmetics GrandeLASH-MD Lash Enhancing Serum, as the 1ml travel size typically costs about $35. The Labor Dale sale code knocks 25% off the price, so you can feel hyped about getting such a good deal rather than guilty about spending too much! Meanwhile, anyone looking for a sale on a product that can help them get fuller, glossier lips should check out the HydroPeptide Perfecting Gloss Lip Enhancing Treatment for 20% off the usual price of about $40 with the Labor Day discount code.
Don't forget Amazon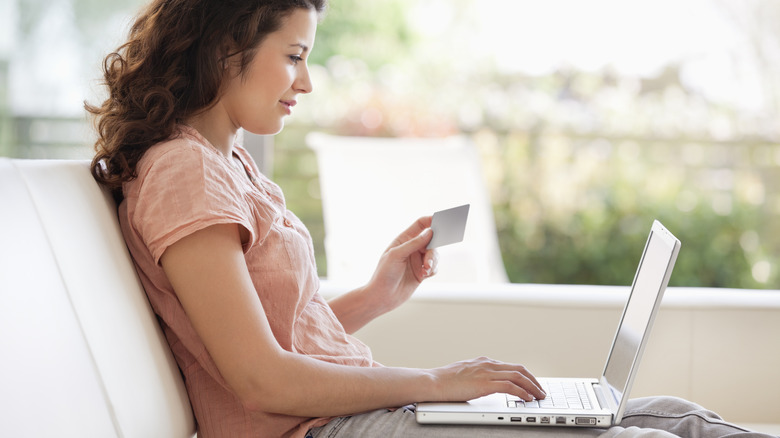 Sam Edwards/Getty Images
Of course, Amazon has some killer Labor Day deals too. The online retailer offers many beauty product deals for the holiday, such as 30% off items by The Face Shop. For example, you can get The Face Shop Rice Water Bright Light Face Cleansing Foam, which has 4.5 out of 5 stars with over 16,000 ratings, for $8.40 instead of its usual $12. Then, the DERMAFLASH LUXE+ Device typically sells for about $200, but this sale drops its price down 50% to just under $100. So, if you want to treat yourself to a luxurious product without spending more than a Benjamin Franklin, now's your chance.
Furthermore, nail enthusiasts should be delighted that the deal on the Beetles Gel Polish Nail Set 20 Colors Neon Collection brings the set's price down from about $30 to just under $20, with the set having 4.5 stars with over 55,000 ratings. But we can't forget about makeup: The Professional Neutral Eyeshadow Makeup Palette from Prism Makeup is a makeup lover's dream with 40 stunning shades and a deal price of less than $10. Meanwhile, another offer brings the highly rated KIMUSE Soft Cream Blush's price down from over $20 to just $7.99. Clearly, there are plenty of deals to be had this holiday, so happy beauty hunting!