Here's What You Need To Know About Hispanic Heritage Month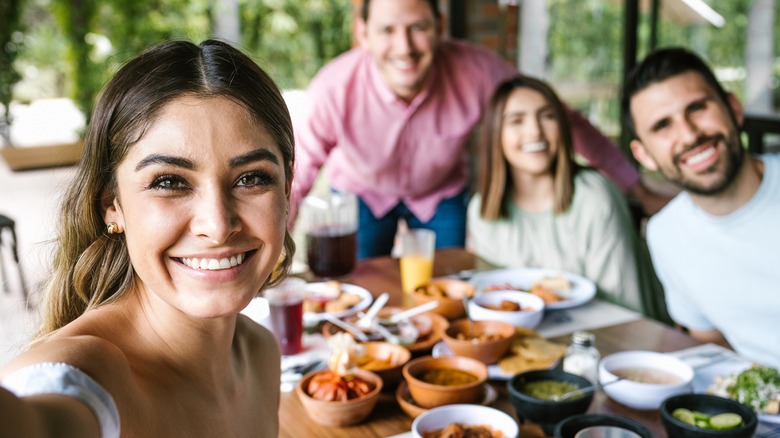 Marcos Castillo/Shutterstock
You may have to dust off your history books to recall, but it was our 36th president, Lyndon Johnson, who created Hispanic Heritage Week in 1968. Since then, the government's method of counting Americans, as well as tracking race and ethnicity, has changed greatly. But two years later, in 1970, "persons of Spanish origin" accounted for about 9 million U.S. residents, according to the Population Reference Bureau. As the number of Hispanic people continued to climb, our 40th president, Ronald Reagan, expanded the celebration of Hispanic culture and history, creating Hispanic Heritage Month in 1988. Two years later, after another census count, the Hispanic population stood at about 22 million.
Since then, the number has tripled. Today, under our 46th president, Joe Biden, there are about 62 million Hispanic individuals living in the U.S., "making people of Hispanic origin the nation's largest ethnic or racial minority," according to the U.S. Census Bureau.
Hispanic Heritage Month, which runs from September 15 to October 15, teems with significance, right down to the chosen opening day. September 15 is independence day for many Latin American countries, including Costa Rica, El Salvador, Guatemala, Honduras, and Nicaragua. Meanwhile, Mexico celebrates its independence on September 16, and Chile does so on September 18. Also, it's no coincidence that Día de la Raza — known as Race Day — falls on October 12. Spanish countries celebrate it "to recognize the cultural fusion of indigenous America and Spanish heritage" (via National Day). But there is ever more to know about Hispanic Heritage Month.
This year's Hispanic Heritage Month highlights inclusivity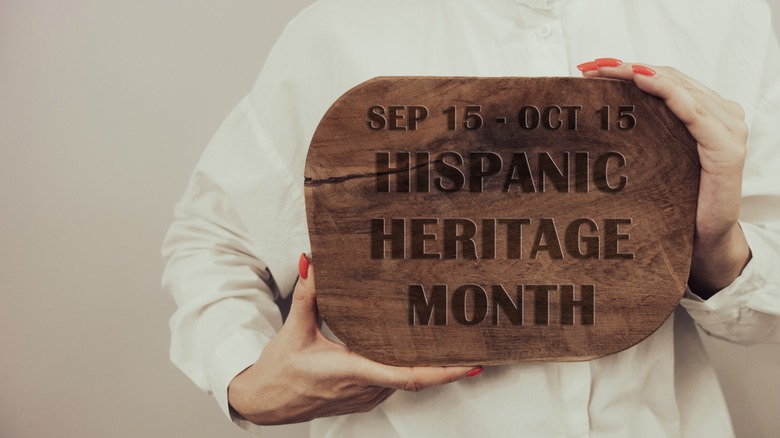 Piotr Swat/Shutterstock
Hispanic Heritage Month is a time to celebrate the "histories, cultures, and contributions of American citizens whose ancestors came from Spain, Mexico, the Caribbean, and Central and South America," the official National Hispanic Heritage Month website says. 
But the 2022 White House proclamation sanctioning this celebration is no typical government document; it emotionally captures the spirit of the occasion. It reads, in part: "Our culture has been enriched by the rhythms, art, literature, and creativity of Hispanic peoples. And our deepest values have been informed by the love of family and faith that is at the core of so many Hispanic communities. All of these contributions help us realize the promise of America for all Americans. During National Hispanic Heritage Month, we reaffirm that diversity is one of our country's greatest strengths."
The theme of the 2022 celebration is "Unidos: Inclusivity for a Stronger Nation." In fact, President Joe Biden has issued a fitting call to action, urging "Americans to observe this month with appropriate ceremonies, activities, and programs that celebrate Hispanic heritage and recognize the impact Hispanic peoples have had on our nation."
There is no prescribed way to celebrate Hispanic Heritage Month. If you live in or near a community with a large concentration of Hispanic individuals, it may be easier to put together an event calendar by culling information from your municipal or county government center and local library. Schools are another excellent resource. If they don't have events planned, they can probably point you to groups that do.
Party like it's 2022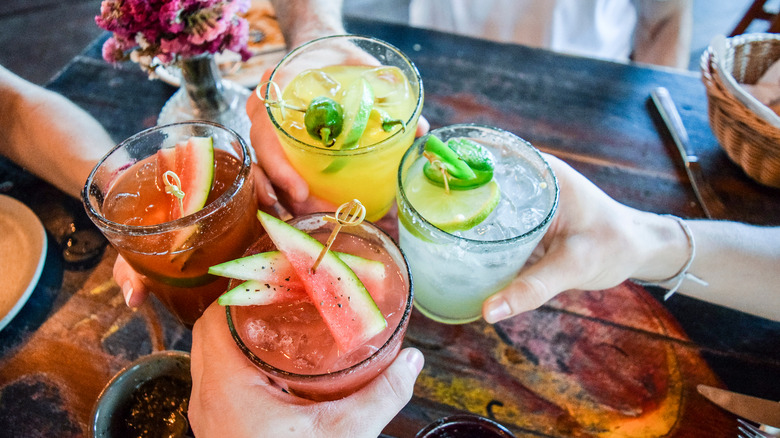 Cabeca de Marmore/Shutterstock
As you go from blank to full slate, you might wish the festivities lasted longer than a month. If you'd appreciate some inspiration, turn to the president's wife, Dr. Jill Biden, a teacher. She'd probably be inclined to recommend an educational experience, such as a visit to the National Museum of the American Latino. It offers bilingual resources and also interactive activities. Virtual tours are another fun way to learn, both for children and adults. For example, you can explore the Riviera Maya or the world-famous Escadaria Selarón (Selarón Staircase) of Rio de Janeiro at YouVisit or Kayak.
Dance plays an integral role in Hispanic cultures, and the celebratory month provides a great reason to learn a few moves. Latin Dancing Online allows you to live it up (and bump into tables) in the privacy of your own home. If you'd rather listen to music than dance to it, make a playlist of songs from top Latinx artists. Start with those YouGov says are the most well-known. You may recognize the top five: Santana, Selena, Ricky Martin, Enrique Iglesias, and Carlos Santana.
Hispanic Heritage Month is a smart time to "go authentic," especially with food. For inspiration, Delicious recommends 42 recipes — more than enough to last the month. Elegant Mexico recommends certain non-alcoholic and alcoholic drinks if you were to actually visit Mexico. (Authenticity reigns, right?) For the former, try atole, aguas frescas, or horchata. For the latter, mix a margarita, michelada, or mezcal. They're certain to add spark to what promises to be an adventurous month. No matter what you do, have fun, and remember the importance of Hispanic Heritage Month and how much diversity in the U.S. actually makes us a more unified nation.