How To Achieve The TikTok Viral 'Antimascara Eyes' Look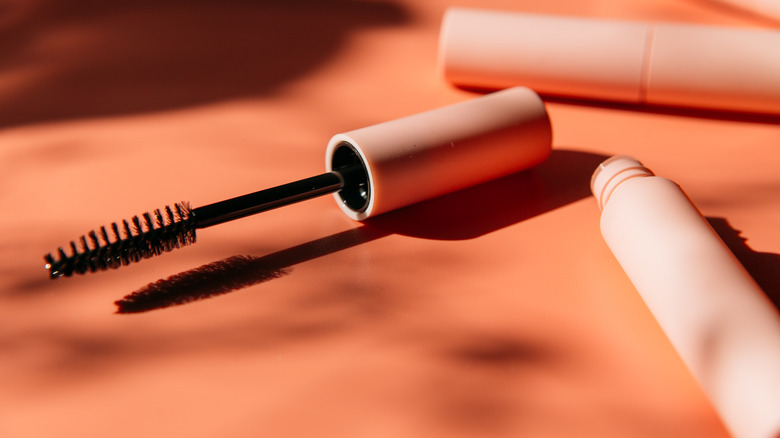 Alena Sadreeva/Shutterstock
Ever since the rise of TikTok, beauty trends have been in constant flux. From how you apply your foundation to the adoption of surprising products, there are always new TikTok beauty trends worth trying. However, one makeup staple has had little evolution until now: mascara. While there are different types of lash looks you can create with mascara, nothing has really changed regarding how you apply it. But, finally, that beauty trend has also changed, thanks to the introduction of the antimascara look.
Advertisement
Some makeup fads can be fleeting, but the hashtag #antimascara already has over 23 million views on TikTok. With new videos becoming more viral each day, it seems like there's no stopping this trend any time soon. And although the antimascara aesthetic may not be for everyone, it's the easiest way to add an avant-garde statement to your look, serving as a testament to how much creativity can go into your makeup application. So what exactly is the antimascara trend, and how can you add it to your beauty repertoire?
What is the antimascara trend?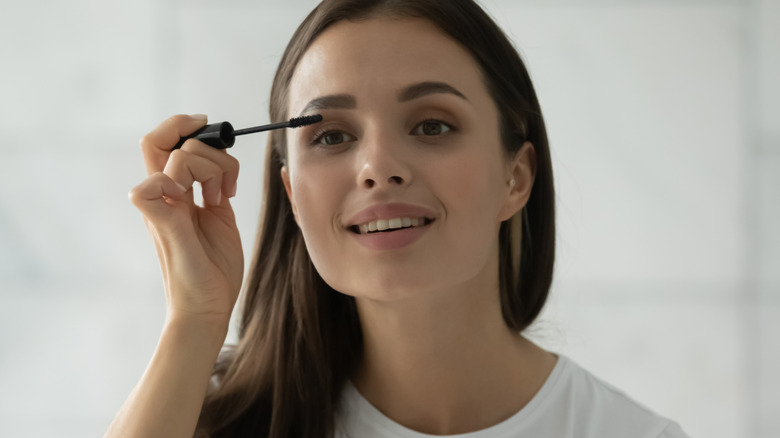 fizkes/Shutterstock
The antimascara trend is the newest way to turn your makeup look into a conversation starter. And despite its name, this look has nothing to do with tossing away your lash products. On the contrary, the antimascara look involves going above and beyond with your mascara. Instead of sticking to your eyelashes, this trend takes your wand everywhere around the eye and temples. As professional makeup artist Ehlie Luna explains to Popsugar, "Antimascara eyes is a technique where mascara is applied to the eyelid in a stippling or rolling motion creating flattering/abstract shapes. It's a very runway- and editorial-esque technique that has been around forever."
Advertisement
One of the pioneers of this trend, content creator @divinamuse, tells Teen Vogue, "My anti-mascara look was a concept I had in my idea books for a long time... The concept was to use the mascara any other way besides its original purpose. It was to show it's not the quantity of things that we have, but what we can do creatively with what we've already got." At its most basic, the antimascara might seem like it just involves scribbling and swiping mascara all over your face. But it's really a way to push boundaries and express your creativity through a single beauty product.
How to get the antimascara look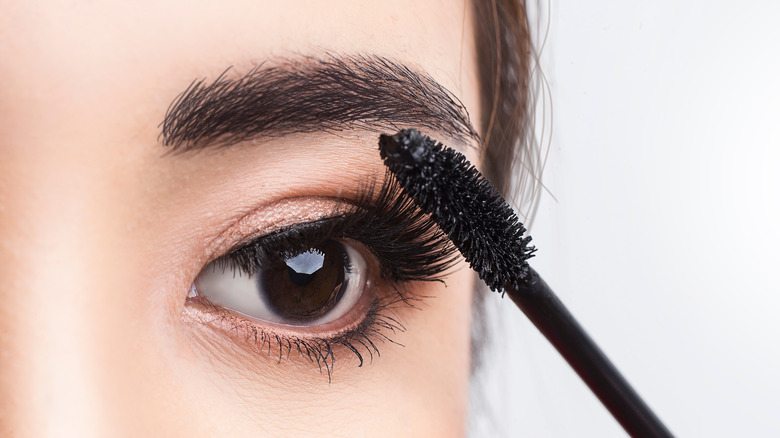 ME Image/Shutterstock
Thankfully for those who don't like overcomplicated beauty trends, this trend is easy and involves only one product. So it's easy to give it a try! And while there is no one right way of creating an antimascara look, there's plenty of inspiration to pull from if you are wondering where to start. For example, TikToker Serena Lakkiss pulls off this trend by simply pulling her mascara up towards her eyebrows. This creates an artsy makeup look that seems like an exaggeration of your regular mascara application.
Advertisement
Or, if you are looking for something more wearable for a normal night out, Samatha Harvey's interpretation of the trend might be for you. In her antimascara look, the TikToker creates a smokey eye look by blending dots from her mascara with her regular eyeshadow makeup. The result is an achievable but impactful makeup style, proving that the antimascara trend is one easy way to bring some fun drama to your beauty look.