A Medical Pedicure Could Be The Key To Perfect Feet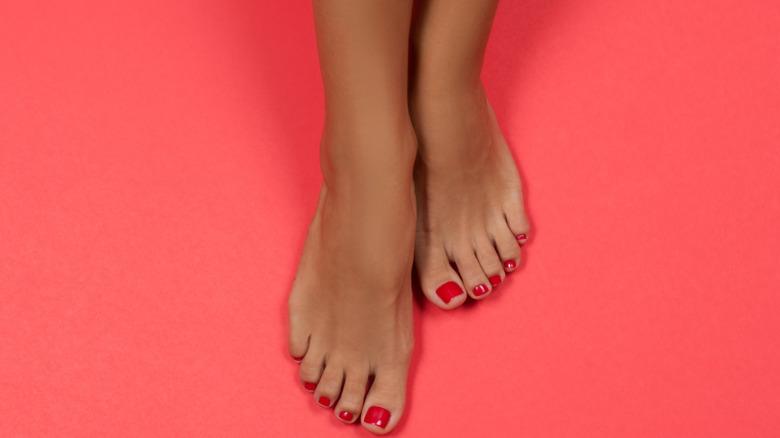 Dmytro Flisak/Shutterstock
There's nothing quite like getting a relaxing pedicure at your favorite salon. Whether you are going on a tropical summer vacation or simply want to know that your feet are kept up to your standard, a pedicure is the perfect way to treat yourself. But what if there was an even greater way to treat your feet than a trip to your regular salon? Enter medical pedicure.
Advertisement
Although the term medical pedicure sounds like it would be painful or the complete opposite of relaxing, it's a beauty procedure that is starting to pick up steam. Far from being your typical pedicure, the medical pedicure or "medi pedi" is like nothing you've experienced before. Licensed medical pedicurist and owner of Medi-Pedi NYC Marcela Correa tells Women's Health, "Combining education and foot care, medical pedicures provide a one-of-a-kind foot care experience." So while you won't find this on the menu at just any ordinary salon, the medical pedicure might be the one medical procedure you will get excited for.
What is a medical pedicure?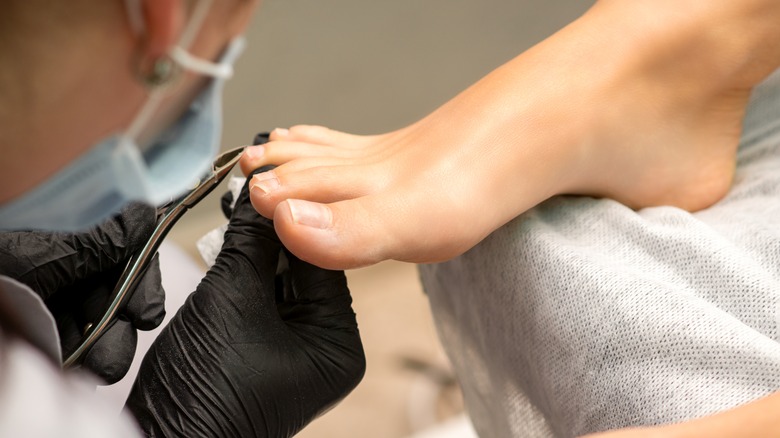 Michelle Aleksa/Shutterstock
Despite its name, a medical pedicure is far from scary.
According to Feet First Clinic, a medical pedicure is a pedicure that involves smoothing out calluses, cleaning the nail beds, treating ingrown nails, and moisturizing the feet. This procedure is conducted by a certified and licensed foot specialist. Apart from these services, your foot specialist will also use this time to examine your foot and take care of any other issues that may need care.
Advertisement
While a medical pedicure sounds like it will only help your feet to look good, they are also meant to help remove the causes of bacteria and infections before they happen. Oli & Dave Laser Clinic adds that every medi pedi is tailored to each patient, allowing you to get personalized care depending on your needs. Each medi pedi will start by removing any dead or dry skin, giving the foot specialist a base to work from. Afterward, what's involved in the medi pedi will depend on what the foot specialist deems needs to be done. This procedure might include microdermabrasion, rehydrating the feet, or using buffers and nail files to smooth out certain parts.
Even though a medical pedicure isn't meant to solve major problems on the feet, they can help smooth out the appearance of your feet and fix smaller issues.
Advertisement
What you need to know about getting a medical pedicure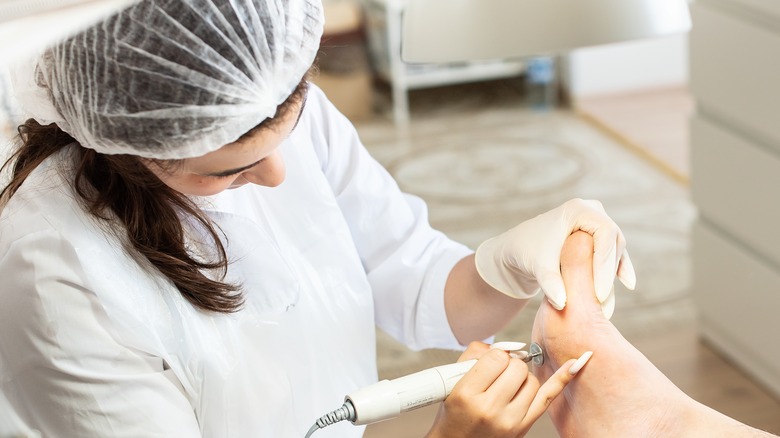 Rodica Vasiliev/Shutterstock
Before you set out to book your medical pedicure at your local salon, there are a few things you need to know.
For starters, this procedure can't be done by just any nail technician. The Foot Centre Group explains that the medical pedicure needs to be done by a licensed podiatrist who can examine the causes and identify any potential foot problems you may have. Podiatrists performing this procedure are also held to a higher standard when it comes to infection control, meaning they can only perform the service in a room with the highest amount of cleanliness.
Advertisement
Dr. Rico Visperas tells Today that the medical pedicure is perfect for anyone worried about the hygiene issues that can arise at non-medical spas. Whether you have a foot condition you want examined or you are simply wary of infections, the medical pedicure is safe for anyone interested. It is also optimal for those with diabetes or who are immunocompromised and prone to foot issues. Regardless of your reason, the medical pedicure is the perfect way to get the smooth and soft feet you've always wanted.