What Is 'Prioridating' And How Can It Change The Game For Your Love Life?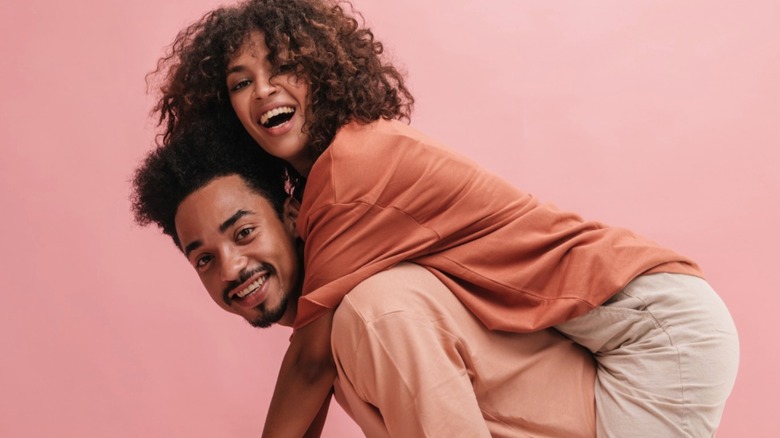 Look Studio/Shutterstock
In an age where dating has become virtual swipes on mobile apps, people have become reduced to digital profiles and faces on a screen. Dating in the modern world, especially after enduring a global pandemic that practically paused in-person dating, can feel much more difficult to navigate. And in the fast-paced new millennium where we are bombarded with ads, deadlines, notifications, and likes, dating seems to have become a cog in the wheel of consumerism. You can virtually assess and connect with digital profiles as easily as you can make a purchase on Amazon, creating a hyper-materialistic and shallow dating landscape.
Hoping to change that is dating coach and eHarmony relationship expert Laurel House, the creator of a new trend in dating that seeks to empower those looking for healthy long-lasting relationships. As Laurel points out on her website, PrioriDating, most people date according to their superficial wants rather than the core values that sustain and reinforce positive relationships. Dubbed the newest "revolutionary dating technique" on Ryan Seacrest's radio show, prioridating is quickly becoming the newest wave in serious adult dating.
Prioridating is about your core values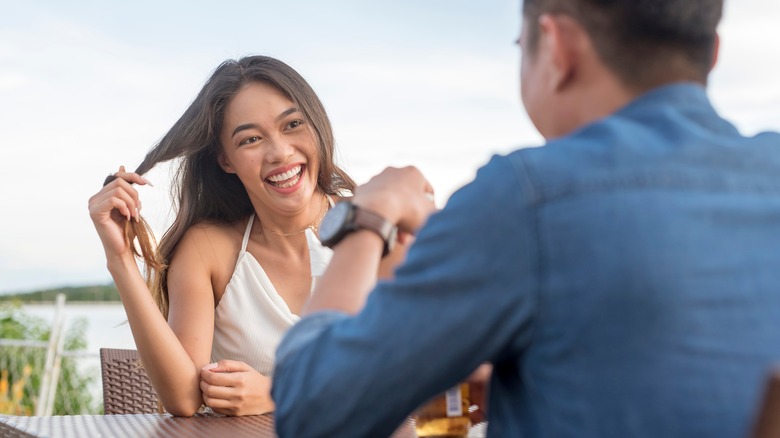 MDV Edwards/Shutterstock
According to Laurel, whose expert advice has been seen on Good Morning America, The Today Show, E! News, and more, it is possible to find love on dating apps. However, it requires the user to know how to turn dating apps to their advantage. She says, "At the end of the day, you shouldn't allow the app or website to control your style of communication to begin with. Take control yourself, and ask real substantive questions that will allow you to get to know someone on a substantial level before you meet in person" (via DatingAdvice.com).
Enter her concept of prioridating. Prioridating's success comes from asking people to gain an understanding of their core values or non-negotiables that become the main priorities when dating. These core values hold the key to unlocking your relationship needs and can sustainably align your future with someone else, per CXO Media.
It's important, therefore, to really sit with yourself and hone in on the guiding principles that are essential to a healthy relationship for you. It's important to note that these should not be unattainable ideals, but values you already live by and that come naturally to you. Once you have your dating priorities you can then begin practicing "mindful dating." This is the intentional practice of checking in with yourself and being unapologetic in assessing not only whether the other person is meeting these standards, but if you are also being authentic in aligning yourself with this new awareness (via Looking For Real). 
Prioridating creates honest connections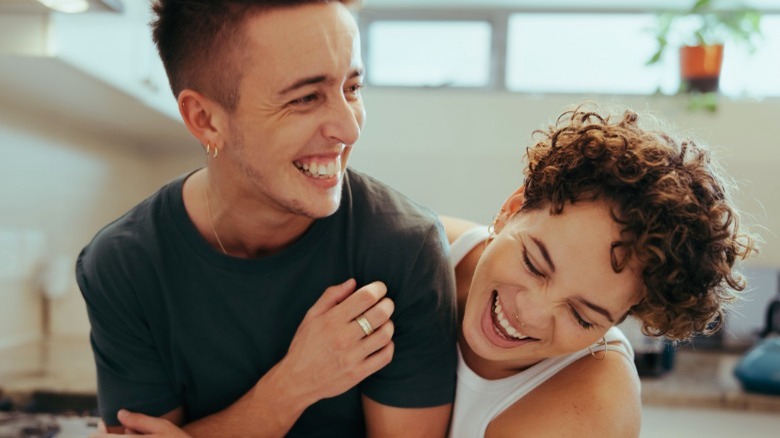 Jacob Lund/Shutterstock
Identifying your core values as priorities stems from Laura's belief that self-awareness allows you to correctly identify and clearly communicate who you are (via Looking For Real). For example, these values might include aligning with someone with the same political beliefs, needing someone who is adventurous, or even wanting a partner who makes you laugh. By having a clear understanding of your deep-rooted needs, prioridating encourages moving past exterior facades in order to align with your emotional necessities.
It also helps to correct a common mistake made in online dating — the error of enhancing or changing your online image in order to be chosen as an ideal dating candidate. As clinical psychologist Jelena Kecmanovic writes for the Washington Post, it's most effective to be your honest self when dating online. Because prioridating is all about connecting on what really matters, it allows you to forge self-awareness and an understanding of who you truly are — which can lead to more honest communication and a lasting relationship.
This dating methodology is in keeping with cultural trends, and will likely be one we see circulating for some time. As Michael Kaye from OkCupid points out to Mashable, "Many [daters] are looking for someone who inspires them to be their best selves. Someone they are proud to date. It's less about superficial characteristics and more about those deeper, more meaningful traits."