Balance Out Your Siren Eyes With This Doe-Eyed Makeup Look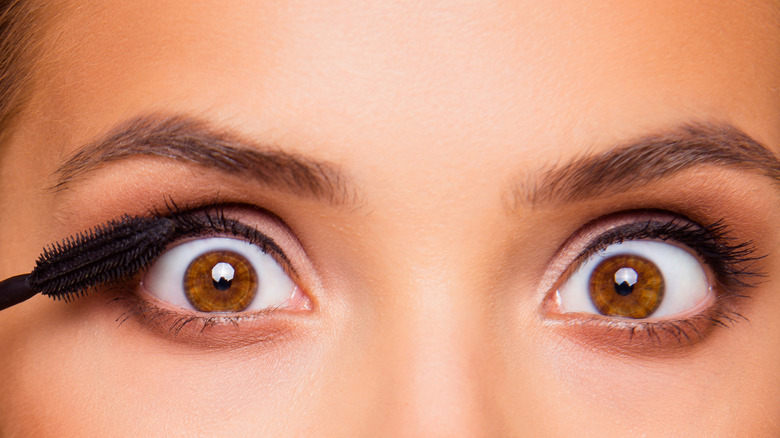 Deagreez/Getty Images
Everyone with a TikTok account has probably heard of or seen the alluring siren eyes trend by now. After all, countless TikToks show the look. While there are unique variations of the makeup trend, siren eyes are mainly about using dark eyeshadow or liner to enhance the ends and inner corners of your eyes, creating a mysterious, sexy appearance, per TikTok. Many people are flaunting a plethora of spins on TikTok's seductive siren eye makeup trend on Instagram, too, as there are more than 21,000 posts devoted to #sireneyes at the time of writing. You can even find a variation of siren eyes involving green eyeshadow and sparkles on Instagram, and the look still exudes an edgy, intense vibe; that's the power of siren eyes.
Advertisement
We all know that siren eyes are excellent for nights out and sexy dates, but if you want something more pure and sweet for daytime or wholesome events, doe eyes are the better option for looking cute and playful.
Doe eyes are big and bright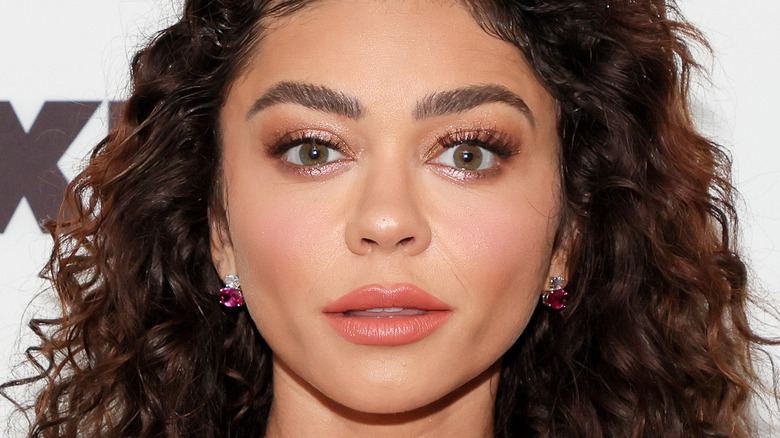 Dia Dipasupil/Getty Images
Anyone going for a bright and soft doe-like look should explore the doe-eye makeup trend. According to Merriam-Webster, a doe-eyed person has big eyes that present an innocent appearance, and that's what this makeup trend is all about — making your eyes look bigger and purer. "Doe eyes create a more rounded eyeshadow look that gives the illusion of bigger eyes with a natural finish," Tobi Henney, a celebrity makeup artist, tells Byrdie. Thus, the doe eye effect will make your eyes pop with a soft rather than intense effect, exuding the opposite energy of sultry siren eyes.
Advertisement
Before attempting a doe-eye look, you should conduct some research by looking at celebrities and social media for inspiration. For instance, two celebrities who frequently rock this cutesy look are Sydnee Sweeney and Sarah Hyland. Both actors have naturally big eyes that make this trend look easy, but the doe-eye-inspired makeup that they wear makes their eyes pop even more. You can find some more examples of this sweet-looking trend on Instagram by searching #doeeyes, where you'll see people using a bit of both dark and light eye makeup, along with mascara, to flaunt a doe eye.
How to achieve the doe-eyed makeup look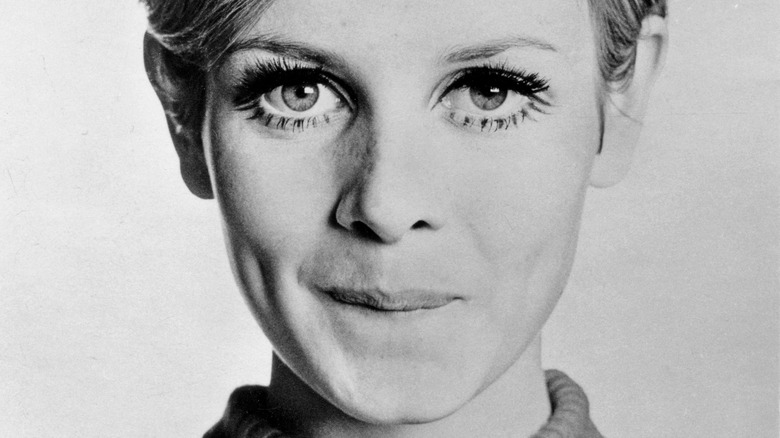 Michael Ochs Archives/Getty Images
Once you've done enough research and feel ready to flaunt the doe-eye trend, you'll be able to learn how to get the look. Anyone who wants to master the doe eye can find many tutorials on TikTok, the platform that launched the doe eye's popularity. For example, Danielle Marcan posted a TikTok outlining the steps to achieving the look. First, you should put on a nude shadow, and add a lighter shadow in the center of your eyelid. Next, put black eyeliner right above your lashes, adding the most emphasis to the middle area, and add an ultra-tiny upward flick at the end. Then, put a super light eyeshadow in the inner corner next to your eye and the mid-section of the eyelid, and add mascara. And last but not least, put a light liner on the lower waterline to help your eyes look larger.
Advertisement
One iconic supermodel who rocked the doe eye aesthetic many years before anyone would've ever known there would be a name — and TikTok trend — for it was Twiggy. The famous model is still well-known for her ultra-big eyes and long lashes (via TikTok), so whether today's beauty enthusiasts understand it or not, they're channeling the '60s fashion icon when creating the doe-eye look.
So, are you ready to take inspiration from Twiggy, modern celebrities, and TikTok and experiment with doe eyes?