A Third Of People Think We Need To Leave This Fashion Trend Behind In 2022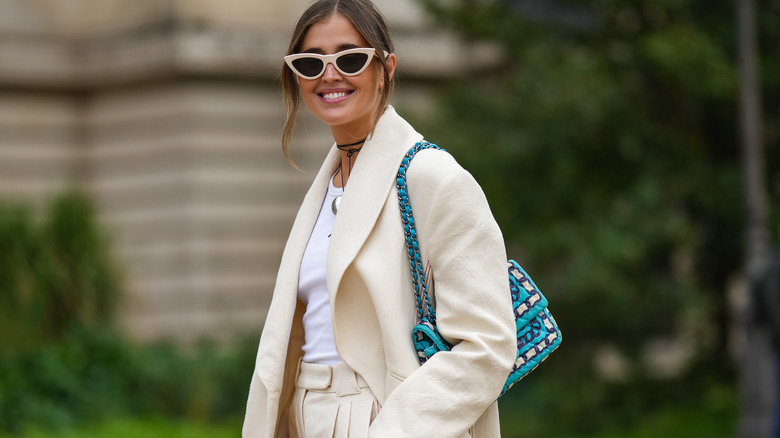 Edward Berthelot/Getty Images
Trends come and go, and almost yearly we see new fads and new swings in fashion. This year saw the return of low-rise jeans, miniskirts, biker jackets, and more. As this new wave of fashion inspiration hit us, 2022 saw the development of more Y2K styling, post-apocalyptic runway shows, and a simultaneous return to retro vintage. According to trend forecasters at The Trend Spotter, 2022 trends also included cowboy hats, head-to-toe denim, patchwork pants reminiscent of the 2000s, and vinyl coats that channel "The Matrix." As we step into this new era of fashion nostalgia mixed with futuristic modernism, there are also decided fashion trends that are out, no matter how you style them. 
Advertisement
We asked 602 surveyors to tell us what fashion trend they are leaving behind this year, and the response was overwhelming. Nearly one-third of Glammers have made a clear decision that they will not be bringing one particular style with them into the new year. 
Say goodbye to skinny jeans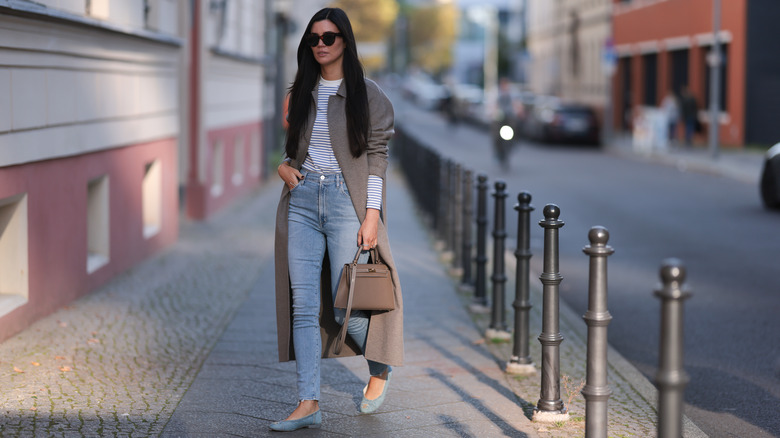 Jeremy Moeller/Getty Images
Whether bell bottoms or high-waisted mom jeans, denim has always been in constant flux, as well as a tell-tale sign of what is in. Out of 602 voters in Glam's survey, a massive 197 individuals said they would be leaving behind skinny jeans in 2022. Our voters aren't the only ones ditching them, though. 
Advertisement
According to business insiders at Quartz, skinny jeans have dominated the denim market for a while, surfacing around 2006 and even becoming the best-selling fit among American women in 2021. Come 2022, however, there has been a noticeable upheaval in jeans. Richard Haynes, the CEO of Urban Outfitters, told Quartz that he's seen a substantial purchase increase in everything from high-waisted jeans to '90s mom jeans and even straight-legged varieties. With a mighty chunk of your votes, 32.27% of surveyors seem to agree that the tight-fitting skinny jean will not be part of mainstream fashion ensembles in 2023.
Voters say no to cold-shoulder tops, midi skirts, and more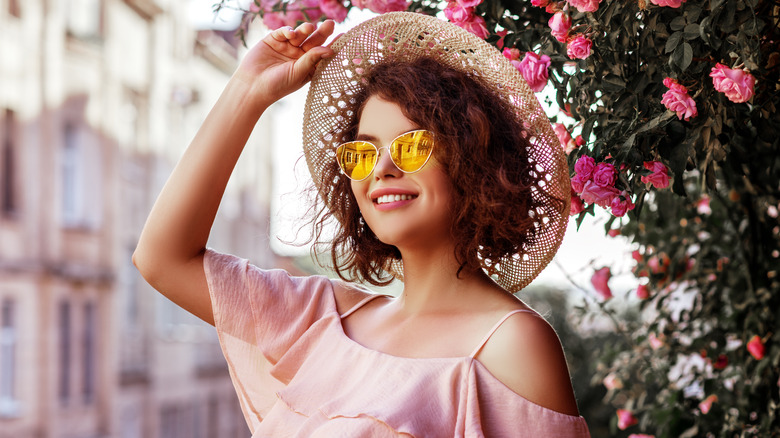 Victoria Chudinova/Shutterstock
With 23.26% of the votes, cold-shoulder tops also got a hard no from surveyors, who decided to ditch them this new year. Furthermore, 140 individuals say they will not be bringing the flirty open-shoulder tops with them into 2023. Lana Blanc, a personal stylist, agrees with voters and told Insider the style is "simply starting to feel a little bit tired." 
Advertisement
In third place with 19.10% of the votes are matching lounge sets, which were chosen by 115 Glammers as the trend they wish to leave behind. Trailing in fourth place is midi skirts, receiving only 13.95% of votes. What's more, 84 surveyors have decided that knee-length skirts no longer have a place in their closets. On this, fashion trend analyst Veronika Lipar says that we can expect more Y2K miniskirts, cargo skirts, and even long denim column skirts in 2023. 
Finally, in last place with a mere 10.96% of Glam's votes, cottagecore might still have a place in 2023. Only 66 out of 602 surveyors are willing to give up floral prints and farm dresses come the new year. We very well could still see a continuation of white prairie dresses, ruffles, and lace, but this one doesn't come as too much of a surprise. Ultimately, one thing is for sure: skinny jeans are on the decline whether we like it or not.
Advertisement