Landing A Serious Relationship From A Dating App Isn't Actually Impossible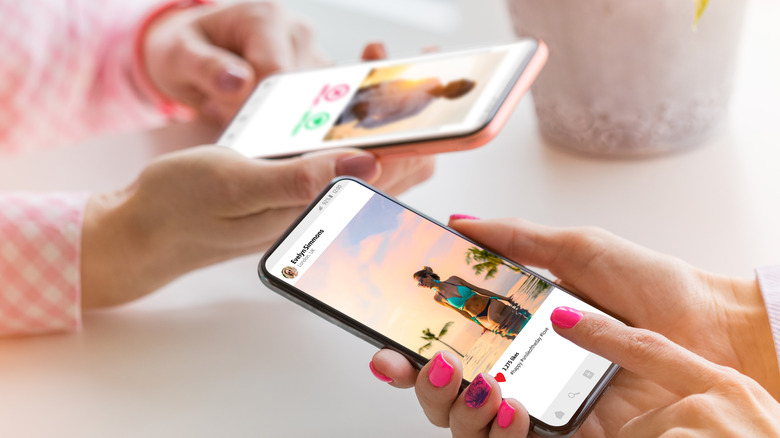 Grinvalds/Getty Images
Every once in a while, we hear about that friend of a friend whose sister's roommate met someone on a dating app and now they're engaged. It always sounds like some sort of urban myth, because it's pretty darn rare that people actually end up in serious relationships with someone they meet on a dating app.
Advertisement
According to a survey by Pew Research Center, 30% of U.S. adults (18+) have used a dating app at one point in their life. Of those who have used apps, 12% have ended up either marrying or in a serious relationship with someone they met online. But while these percentages are small, it proves that it is possible to find real love on an app. It just requires some work and a boatload of patience.
"Don't expect to find your soulmate after swiping right a few times," relationship coach Amie Leadingham tells Bustle. "Finding someone who shares your values and is looking for the same thing as you takes time."
If you're looking to find a serious, committed relationship and you've yet to throw in the towel on dating apps, then here's what you need to do to find that person — or at least increase your chances of finding that person.
Advertisement
Don't settle for just any dating app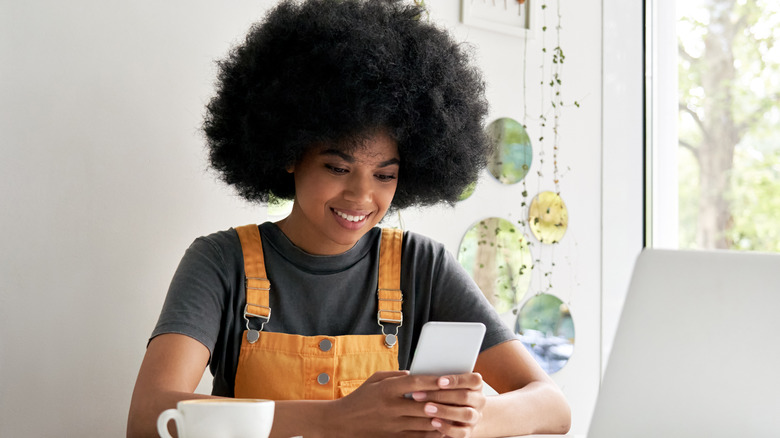 Ground Picture/Shutterstock
Although Tinder was the first and still maintains a strong hold on the dating app market, it doesn't mean it's the best app for everyone. As of November 2022, there's roughly 1500 dating apps out there, with the top five most popular (by percentage of paying members) being Tinder, Bumble, Match, eHarmony, and OKCupid, respectively (via Finances Online). That still leaves about 1495 dating apps that could possibly be the ticket to your next great love. You could just join the five most popular and make it easy on yourself, or you could look around and delve into other apps to see what they have to offer. Sure, you'll have a bit of work cut out for you, but it will be worth it in the end.
Advertisement
"I like Hinge for its variety in prompts and short-answer responses, and the ability to send messages to someone about a particular picture or respond to a point they've made," counselor Rebecca Hartman, LMHC, tells MindBodyGreen. "Hinge also checks in after you've been matched with someone for a while to see if you've met and whether that person is the type of person you'd like to see more of."
Hinge, for example, is dating app that, while people have heard of it, falls outside the top five. But if you give it a download, you might find it's more suitable for what you're looking for in regards to partner-type material. And that's just one of those 1495 options. 
Be intentional about what you want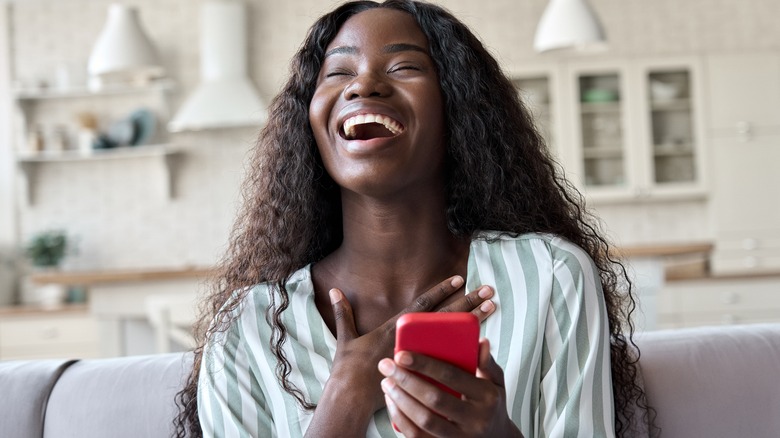 Ground Picture/Shutterstock
Granted, not everyone who swipes on you will read your profile, buy that doesn't mean that should stop you from clearly stating what you're looking for from the app.
"It is important to let people know where you stand or you will end up being approached by a lot of people who are just looking for a fling," dating expert and dating profile writer Eric Resnick tells Elite Daily. "You will also run the risk of being passed over because people might assume you aren't looking for something serious if you don't tell them," he explains, adding, "Don't be ashamed of wanting a relationship ... Just put it out there and be confident about it. If a real relationship is what you want, you have to tell people."
Advertisement
Not only should you be honest, but you should use the word "love" somewhere in your profile. According to Time, word choice really matters when using apps. As the researchers found, those who used the word "love" in their profile were more likely to find it. So, if you're looking for love, say so.
People aren't mind readers, so from the moment you craft your bio to when you start messaging a potential love connection, be intentional in who and what you want. Dating apps are great for wasting time, but if you're ready for your next big adventure in love, be direct and honest every step of the way.