Glam's Exclusive Survey Uncovers The Makeup Routine Step That People Never Skip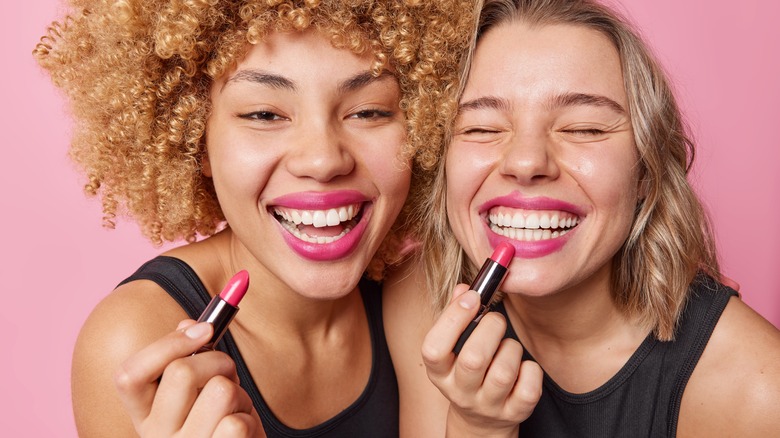 Cast Of Thousands/Shutterstock
There's no point in getting into a debate about the best moisturizer or eyeliner. That's what girls' nights are about: talking shop and testing those recommendations on the back of your very own hand. If all you want to do is see if you've got your priorities straight, it's always fun to find out what makeup products every woman should own. (Ironically, the risk and reward are the same: finding out that your makeup collection is missing something fundamental, allowing you to close that gap as soon as you can make it to the closest beauty store).
Advertisement
The products often switch places on top 10 lists. But for the most part, women seem to largely agree on the products' importance in their lives. The Beauty Blotter counts them as primer, (neutral) eyeshadows, cream blush, lash curler, mascara, eyebrow pencil, concealer, foundation, bronzer, and lip gloss. Once you've gone through your own mental checklist, you may wish to raise the stakes, just as Glam readers did when they revealed the one makeup step they can never skip.
Mascara tops our survey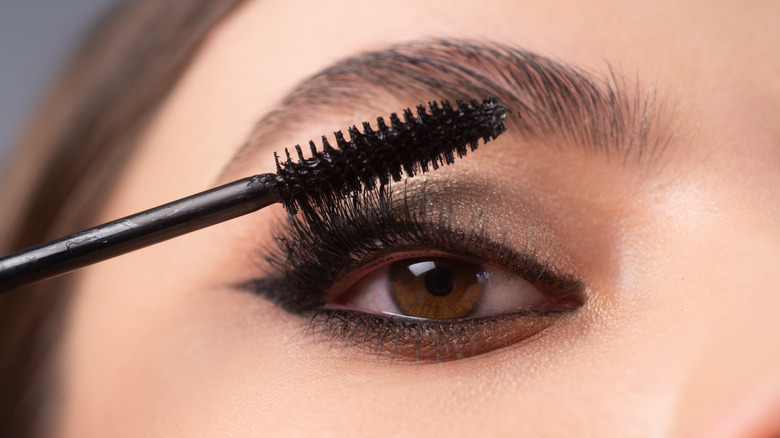 Volodymyr TVERDOKHLIB/Shutterstock
It may be personal information they guard from some people, but Glam readers were happy to share with us the one step in their makeup routine that they never skip. Our exclusive survey showed that most people, or 31.52%, never skip mascara. Whether this means they need mascara to make their eyes pop, dislike the way they look without mascara, or both, nearly 200 people — 185 out of 587 respondents — prize this mainstay above any other product in their collection.
Advertisement
If you're already nodding your head in agreement, the next two products should gratify you, too. Foundation was the next must-use makeup product, garnering 29.30%, or 172, of the votes. At the risk of reading too much into that response, Glam readers must know their stuff. They chose concealer next, with 99 people representing 16.87% of the tally.
It's hard not to assume that Glam readers aren't well-informed since L'Oréal Paris recommends that foundation be applied before concealer. You can just picture time-pressed Glam readers, knowingly reaching for foundation before relying on concealer to provide extra coverage around trouble spots. With these "big three" products out of the way, you get the feeling that the next group of responses gave readers something to think about.
Advertisement
Color counts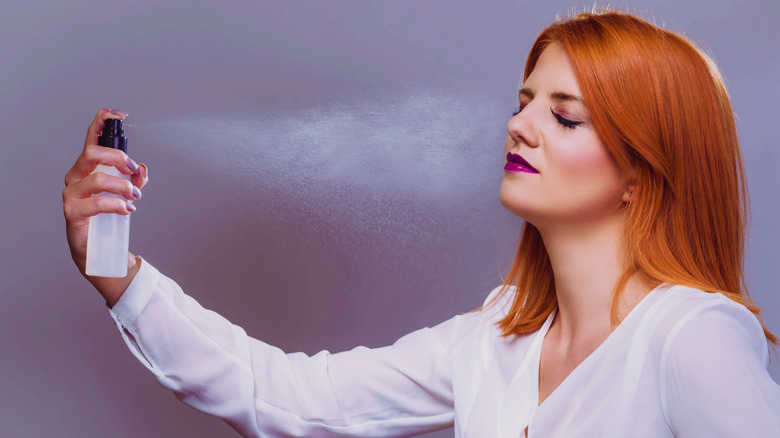 Lordn/Shutterstock
Ironically, L'Oréal Paris groups the next three reader responses together, too. Exactly 50 readers (or 8.52% of the total) chose blush as the fourth makeup product they never skip. Finally, last two reader choices — highlighter and bronzer — enjoyed a neck-and-neck fight to the finish. Nearly 7%, or 41, of people chose highlighter, while 6.81% of respondents, or 40, chose bronzer as the one product they never drop from their makeup routine. You might argue that the order of application matters less than the actual application, and this may be true, especially if you're in a hurry. But L'Oréal Paris says that using blush last makes the most sense because it serves as more than just a crowning touch; it can be used to blend all the colors together, too.
Advertisement
It's enough to make you wonder about setting spray, which should be the very last step in a makeup routine, per Elizabeth Mott. The light mist does exactly what it says: sets makeup in place so that it goes the distance right along with you throughout the day.