When Should You Be Using Cholesterol In Your Hair?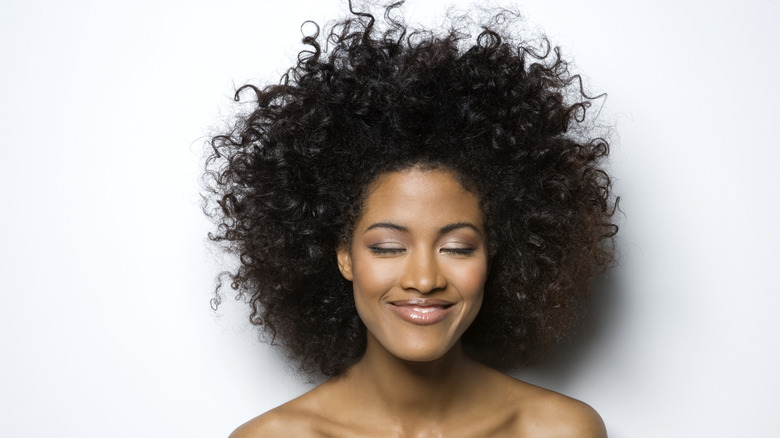 Leonard Mc Lane/Getty Images
We may receive a commission on purchases made from links.
When you think of cholesterol, odds are you don't think of your hair. It can actually do a lot of good to your strands. The cholesterol hair treatment started back in the 1950s with mayonnaise (via StyleCraze). Yes, like sandwich mayonnaise. Since you're probably not eager to slather yourself in mayo, there's good news. You can now achieve the same shine and conditioning effects without having to run to the grocery store.
Advertisement
According to Medical News Today, cholesterol treatments work wonders because it's something that your body already produces to build skin and hair. These treatments can help your hair become softer, more conditioned, and sealed against damage. That's awesome news, especially if your hair is struggling.
There are many ways to work cholesterol into your routine, from your home to the salon. How do these treatments work? We've got answers. Let's find out if cholesterol treatments are right for you.
Cholesterol hair treatments can help dry hair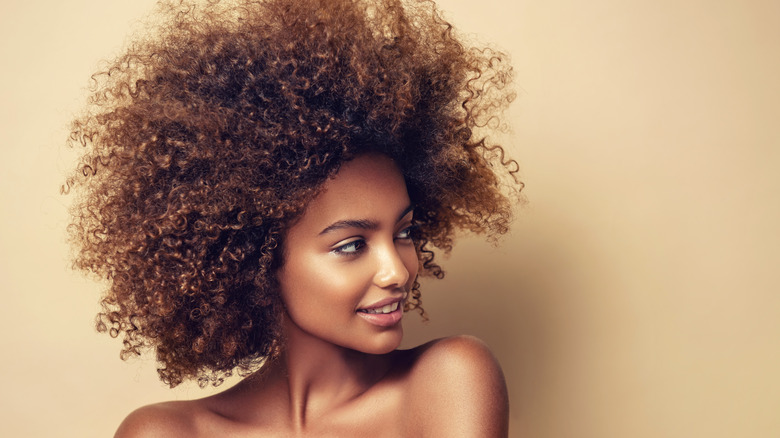 Sofia Zhuravetc/Shutterstock
No matter what hair type you have, cholesterol treatments could help you out. Brittney Ogike, the founder of BeautyBeez, told Byrdie, "A cholesterol hair treatment repairs, restores and moisturizes damaged hair. It can also strengthen and enhance hair structure."
Advertisement
If you use hot tools frequently or have brittle hair from color damage and bleaching, these treatments can definitely be helpful. Cholesterol is a natural emulsifier, which is a common factor in many hair products. It can also strengthen your hair structure and follicles, which can lead to growth. While these effects may make you think of protein treatments, there's a difference. Protein treatments focus on strengthening the hair, and cholesterol treatments are designed to hydrate and soften damaged hair, according to StyleCraze. If you need to decide which you should use, we've got everything you need to know about protein treatments right here.
Some products should be used sparingly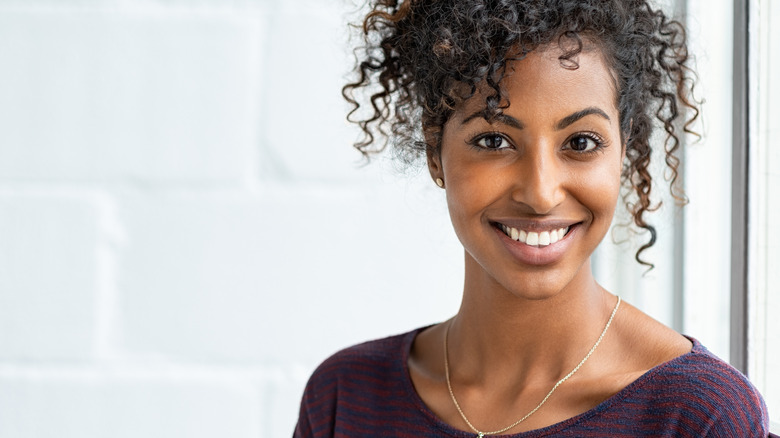 Ground Picture/Shutterstock
One of the most popular cholesterol treatments is the Queen Helene Super Cholesterol Hair Conditioning Cream. With 4.5 stars on Amazon, the product has tons of positive reviews. Customers love how soft and moisturized their hair feels after a treatment. However, some state that it's not something you should use often because of some of the added ingredients. YouTuber Maryam Hampton recommends using it sparingly.
Advertisement
"The product is specifically formulated for dry, damaged, chemically treated or over-processed hair," says Hampton. "So if you have a relaxer or if you have color-treated hair... it will be good for you as well... I kind of cringed when I saw the ingredient list. This is definitely something I would not use more than once every three months."
If you need something more often than that, it may be a good idea to check out a DIY option. If you're still unsure if this treatment is right for you, check out the hair care ingredients you need if you want smooth hair.