How To Stop Your Amazon Device From Revealing Your Christmas Gifts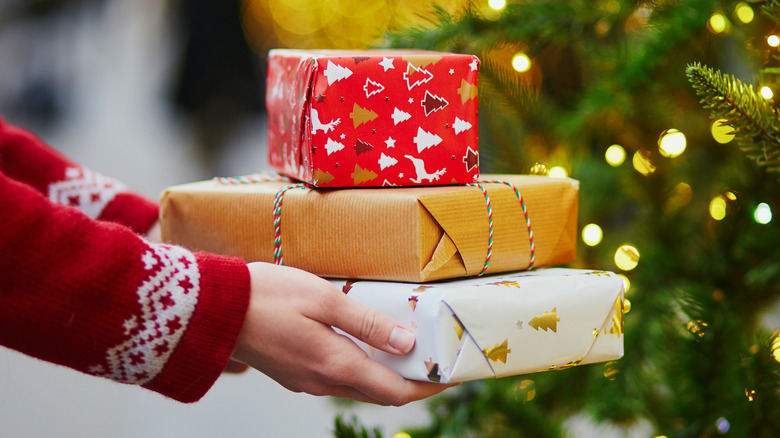 Encrier/Getty Images
We may receive a commission on purchases made from links.
Ever since the original Amazon Echo was first released in 2014, devices featuring Alexa and other virtual assistants have proliferated across the marketplace (via Digital Trends). From Amazon alone, the Echo was soon joined by new models like the Echo Plus, Echo Dot, Echo Show, and more. And though the prices were high at first, current models span a range of affordability for any budget, with some Echo Dots retailing for as little as $15 on Amazon.
Advertisement
So, whether you're an early adopter or typically late to the new-tech game, Amazon's range of handy electronic devices may have found their way into your home by now. Able to integrate with smart home features, even the speaker-only models can accomplish a range of tasks, from playing music and reporting the weather to adjusting your thermostat or turning lights in your house on and off (via Amazon).
However, with such interconnectivity, Alexa can sometimes outsmart the best of us by being a little too helpful. For instance, some users are pointing fingers at their chatty Amazon devices for revealing Christmas gifts a little too early.
How are Amazon devices spoiling Christmas?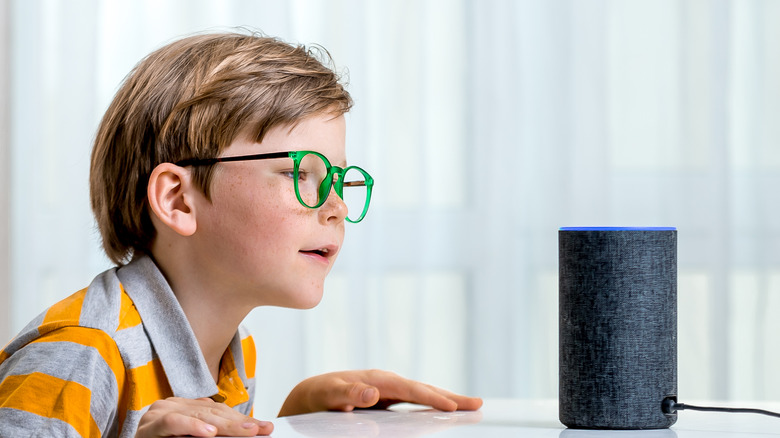 Sharomka/Shutterstock
When it comes to overzealous virtual assistants, the issue with ruined holiday surprises seems to stem from one particular feature: package notifications. When this feature is active, Alexa will automatically offer package delivery updates, sometimes including the specific titles of items you've ordered (per Express).
Advertisement
This can be problematic if you're buying any holiday presents on Amazon and a notification comes while the giftee is in the room. For example, you probably don't want excited children to hear that their desired toy from Santa is actually arriving via FedEx two weeks before Christmas. Not only can this ruin the surprise on Christmas morning, but they may start asking uncomfortable questions about jolly old St. Nick.
As an Amazon spokesperson tells British radio broadcaster Heart, "Alexa will not reveal names of items likely to be gifts when customers ask, 'Where's my stuff' or to read delivery notifications, to prevent spoiling surprises during the Christmas season. ... If an item is marked as a gift during checkout, Alexa will never reveal order details." However, not every item may seem like a gift to the AI assistant's algorithm, so mistakes can still happen. That's why your safest option is to adjust your devices' package notification settings during the holiday season.
Advertisement
How to change your Alexa settings for spoiler-free deliveries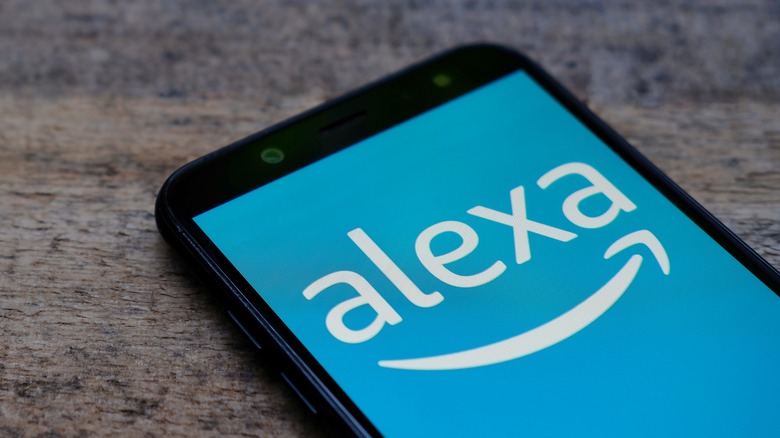 Poetra.RH/Shutterstock
Nobody wants the merry light of their holiday season dimmed by a ruined surprise. Fortunately, it's easy to update the settings on any Alexa-enabled device and forestall any poorly-timed gift reveals. To change the package notifications for your Amazon device, CNBC says that the first step is to log into your Alexa app. Next, navigate into "Settings" and tap on "Notifications." Here, you'll want to choose "Amazon Shopping" to adjust your package announcements. Scroll to a section marked "Let Alexa say or show titles for items you've ordered" and uncheck the box that says "For items in delivery updates." Once this box is unselected, your Alexa should no longer spout the names of all your gift deliveries willy-nilly.
Advertisement
We all love the convenience of online shopping, but not at the cost of our holiday joy and anticipation. So don't let an overeager Amazon device spill the beans on all your thoughtful gift purchases! Whether you're treating your most glamorous loved ones to a beauty advent calendar or buying self-care gifts for the whole family from the recommended products on Oprah's Favorite Things List, change your Alexa settings first so that you can safely shop on Amazon without fear of any holiday spoilers.