The Beauty Brands Putting Their Generosity On Display This Giving Tuesday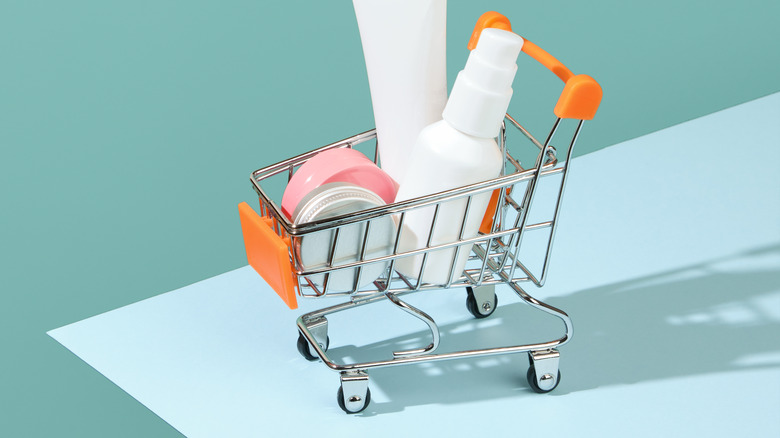 Tanyajoy/Getty Images
The holidays are in full swing, and with that come all the exciting sales, which is especially the case in 2022, as reported by McKinsey & Company. After your Thanksgiving dinners and get-togethers, you may have indulged in a little Black Friday shopping. Or, perhaps you got in on the action even earlier when the sales you eagerly awaited began. Then, after Black Friday came Cyber Monday, which is when you may have gotten some really great deals for all your online shopping needs.
Advertisement
Now, many of the brands you may have supported during your shopping frenzies are ready to give back with another round of Giving Tuesday deals. In the beauty department, you'll find a variety of hair care, skincare, body care, and makeup from brands that plan to give back this year. As many of these brands participate on this day, you will be able to give back to several organizations and nonprofits simply through your purchases. If you're not done shopping yet, your shopping habits will certainly make a great impact on this Giving Tuesday, per USA Today.
Beauty brands paying it forward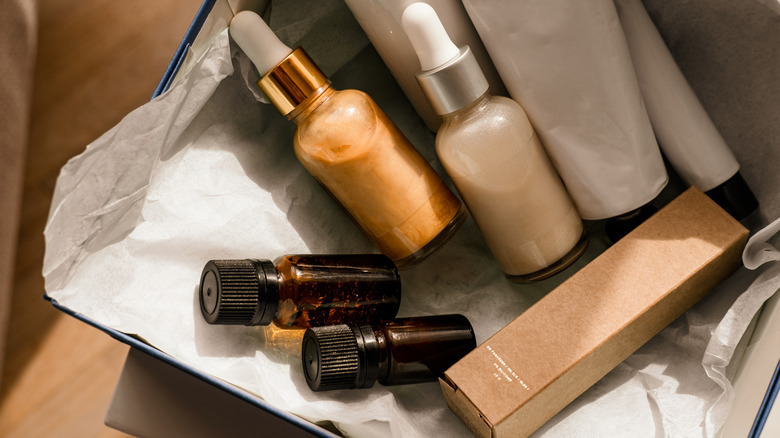 July Prokopiv/Shutterstock
Beauty brand Josie Maran states that it is donating 100% of its proceeds from sales of its Pro-Retinol Whipped Argan Oil Body Butter in Pink Grapefruit. Inspired by its ingredients of pure argan oil and pink algae, Josie Maran will be directly donating to the Coral Reef Alliance, an organization dedicated to protecting coral reefs through science and community engagement.
Advertisement
Then, shop any product at Lancôme as it prepares to donate its net profits toward NAACP Empowerment Programs. Its donation will provide scholarships, workshops, and mentorship to support young Black women and women of color. Moreover, The Body Shop has prepared its Share Tte Love Bundle for this year's Giving Tuesday, which includes the Drops of Youth Liquid Peel, Avocado Body Butter, Himalayan Charcoal Skin Clarifying Night Peel, Tea Tree Purifying Soap, and Lemon Purifying Hand Wash all in a reusable pouch. The Body Shop will donate $1 per bundle sold (up to $25,000) toward Advocates for Youth to support activist campaigns for LGBTQ+ communities and youth of color.
Don't forget some of your makeup essentials through Chantecaille's Giving Tuesday Event in which its Philanthropy collection is 25% off. Each product from its collection supports different efforts. For example, shop the Black Jaguar Eye Quartet eyeshadow palette for the brand to donate $3.75 per purchase toward Amazon Sacred Headwaters, which works to protect black jaguars and their habitats. Then, its Lip Veil will support Space For Giants to help elephants in Africa roam freely.
Advertisement
The impact of Giving Tuesday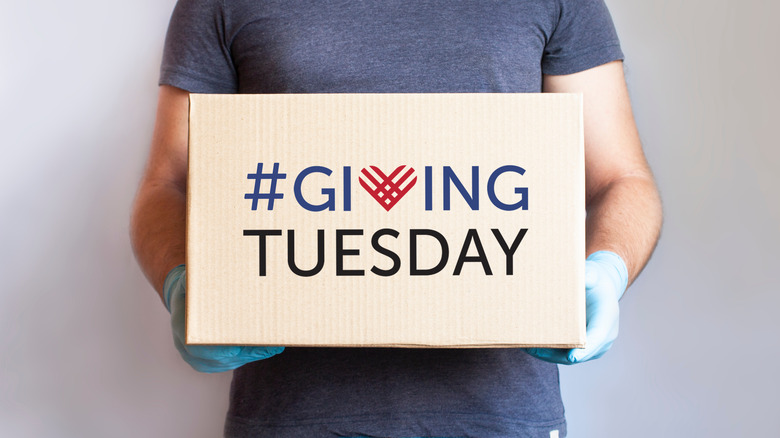 Candle photo/Shutterstock
Giving Tuesday began in 2012 through a partnership between Street Y and the United Nations Foundation to encourage people to simply do good on this day, and since then, it has taken place every year on the Tuesday after Thanksgiving. It is described as a global generosity movement through non-profit fundraising efforts, per Kindful.
Advertisement
The official Giving Tuesday website estimates that about 35 million adults in the U.S. participated in Giving Tuesday in 2021, raising a total of $2.7 billion through fundraising efforts to give back. "This extraordinary show of generosity lit up the world against a backdrop of a dark two years. From every corner of the globe, there were countless amazing stories of kindness, connection, and community," the co-founder and CEO of Giving Tuesday, Asha Curran, said in a 2021 report (via AP News). "GivingTuesday is joyful even at the darkest of times, and yesterday was about millions of people celebrating their ability to meaningfully impact their communities and the world."
Many of your favorite beauty brands are themselves participating in this year's Giving Tuesday as they choose the organizations and nonprofits they want to give back to through your purchases, per Exponent. As you continue to do your holiday shopping for others, or for yourself, consider how your purchase can make an impact on this year's Giving Tuesday.
Advertisement