Brownie Batter Hair Is This Season's Most Delicious New Trend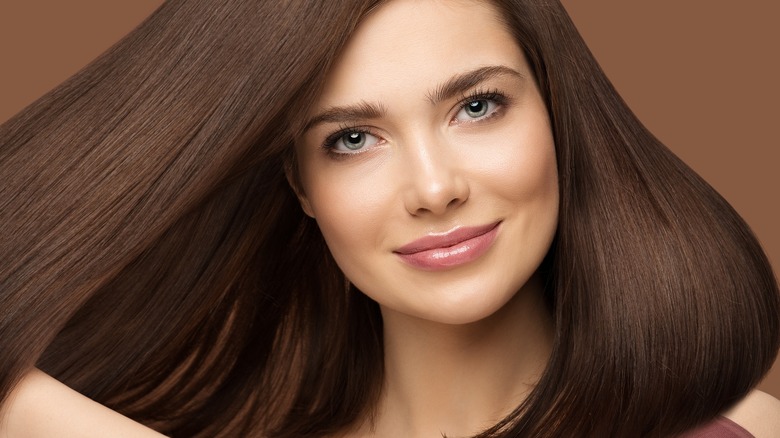 Inara Prusakova/Shutterstock
TikTok offers countless beauty trends each season, not only for makeup and skincare but also for our hair. Winter is especially applicable here. The cold can damage our hair, and our hair can become drier than ever during this season. Of course, people also find ways to make their hair light and moisturized, a bright, beautiful contrast against the white of snow.
TikTok isn't the only place that dictates trends, though, despite its users not only creating but also promoting countless new ways to accessorize and treat their hair. For instance, Marie Claire has been busy dusting off some classics for the 2022-23 winter season, including colorful stripes, eyelet tops and dresses, the iconic skirt suit, vests, and, on opposite ends of the fashion spectrum, crocheted granny squares. If you want to top off your trendy outfit with the season's most trendy and delicious hair trend, your look is one step away from being complete. Here's how you can accomplish it this winter.
Celebs are endorsing this sweet hairstyle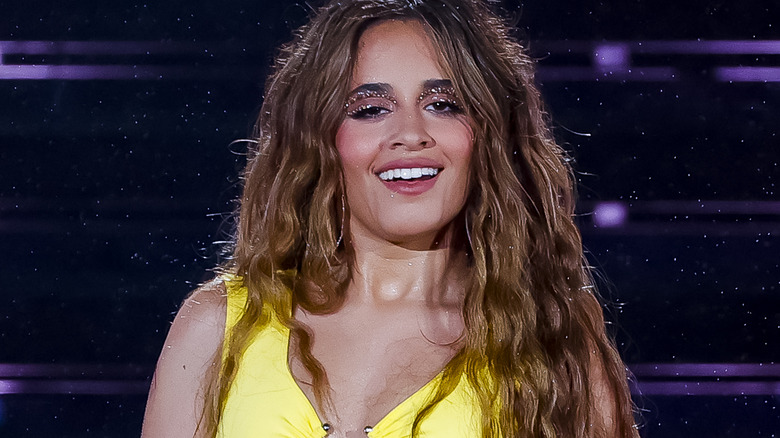 Buda Mendes/Getty Images
The new trend you need to know about is called the brownie batter brunette hair color, which sounds good enough to sample straight out of the bowl and looks good enough to emulate a dozen different ways. You can afford to live life on the edge because you can start off with lighter tones and add deeper lowlights or start off with darker tones and add lighter tones around your face (via Mane Addicts). The result? A brunette that turns heads with a lush mixture of beige, brown, and caramel tones as beguiling as a bowl of brownie batter combining butterscotch, milk chocolate, and white chocolate chips into one.
Pop singer Camila Cabello happens to be championing the look with a deep brown color at the roots that become lightest at the ends, as reported by Good Housekeeping. If you've been searching for a hair color that you can safely call your own — one that you won't see on anyone else even if you search — consider the range of options available to you.
Enjoy a range of batter colors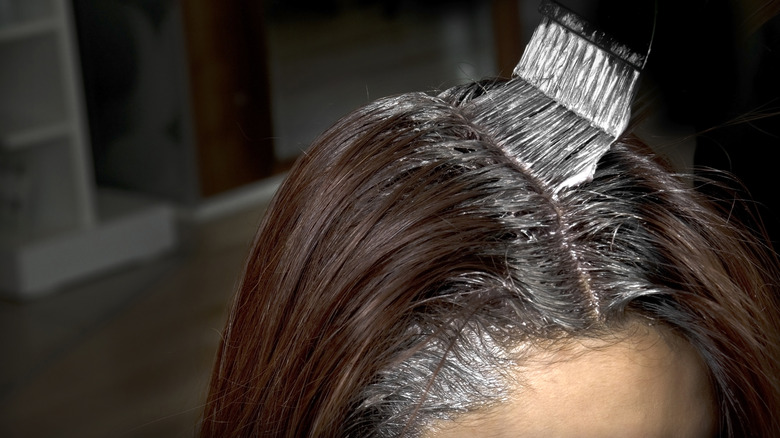 Mehmet Hilmi Barcin/Getty Images
Many of the colors in the brownie batter palette rely on layers of dimension. This is what helps explain the confection analogy. The overall color practically defies you to point to one dominant color because there isn't one dominant color; there are several merging together in that batter.
Mane Addicts calls Camila Cabello's dark-to-light color shift the "brownie melt," a delicious way to lengthen the time between touch-ups. After all, who wants to keep track of a calendar anyway? "Honey brown batter" might appeal to those who want more contrast between their naturally brunette hair and their added highlights and aren't afraid to show it. Similarly, "red fire brownies" adds a touch of fiery cinnamon to a natural brown color. "Classic brownies" starts with a darker brunette shade, while "blondie batter" may have the most going on in terms of the range of color. Just when you're tempted to assign it to a "blondie" type, you understand why the word "bronde" was created. The darkness and brightness appear in all the right places.
If you don't seek the expertise of a haircare professional, then it's probably a good idea to recruit another pair of hands to apply highlights on dark pieces of your hair and lowlights on lighter pieces of your hair, Wella says. After all, the professional will have the best vantage point to size up — and test — your brownie batter.