Does Kate Somerville EradiKate Acne Treatment Really Work?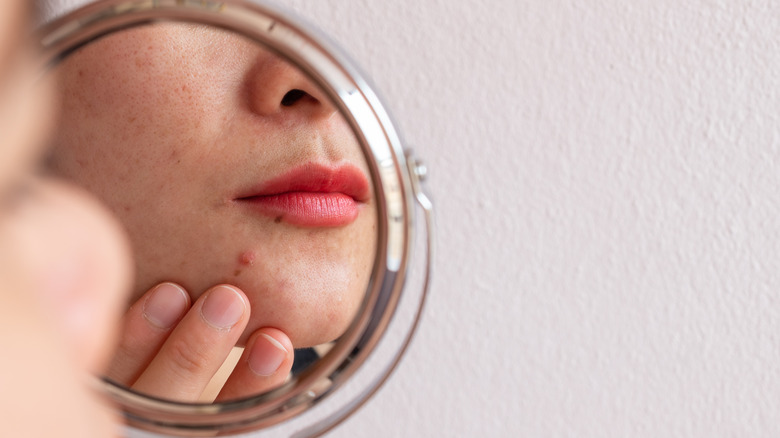 Boyloso/Shutterstock
We may receive a commission on purchases made from links.
If you frequent skincare and beauty social media, you've probably heard of Kate Somerville products, a line born from Somerville's unique skin problems. With her clinic, products, and scientific knowledge, Somerville has dramatically impacted the beauty world (via Kate Somerville). As such, it's no surprise that she is one of the most admired Los Angeles-based estheticians in the business (per The Derm Review).
"Early on, I had skin issues," says Somerville. "Having eczema, you don't feel comfortable in your own skin. That catapulted me into trying to find remedies for myself and be empathetic to somebody who is in pain because of their skin."
Somerville used an individualistic approach to build her empire. Now, celebrities like Jessica Alba, Kate Hudson, and Olivia Wilde grace her list of clientele (via The Skincare Edit). One of Kate's bestsellers is her EradiKate Acne Treatment. However, before you splurge, determine whether it suits your skin type and goals.
EradiKate targets clogged pores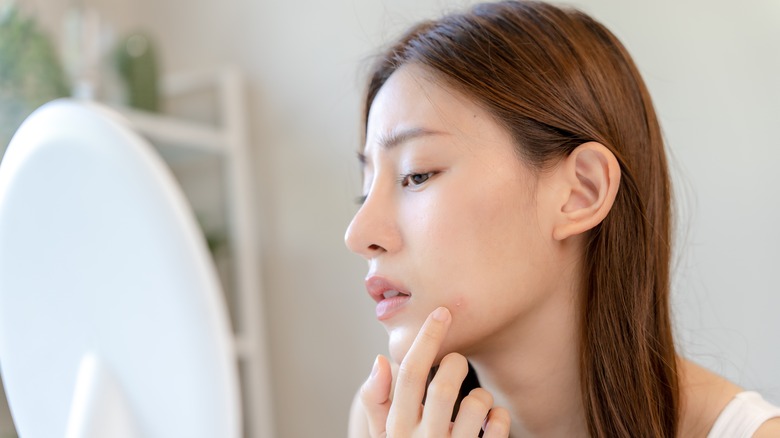 shisu_ka/Shutterstock
EradiKate is an acne spot treatment formula that typically costs around $30 per bottle. It claims to start clearing trouble spots in an hour while also targeting redness and preventing future breakouts. You can also use it on pimples that haven't surfaced yet (via Kate Somerville). The product has an impressive  4.5-star rating on Amazon and several ecstatic reviews.
"EradiKate is based around sulfur, and sulfur is known to really dry and help control sebum in the pore, which is helping with that inflammation and redness," says Somerville in a YouTube video. "It has a clay, and the clay pulls the oils and the impurities out of the pore."
Sebum is an oil your body naturally creates to protect your skin and hair. However, excessive sebum can clog your pores and cause breakouts (via Healthline). That's where products like EradiKate come in to save the day. However, using the product correctly is key to achieving your desired results.
EradiKate is great for occasional breakouts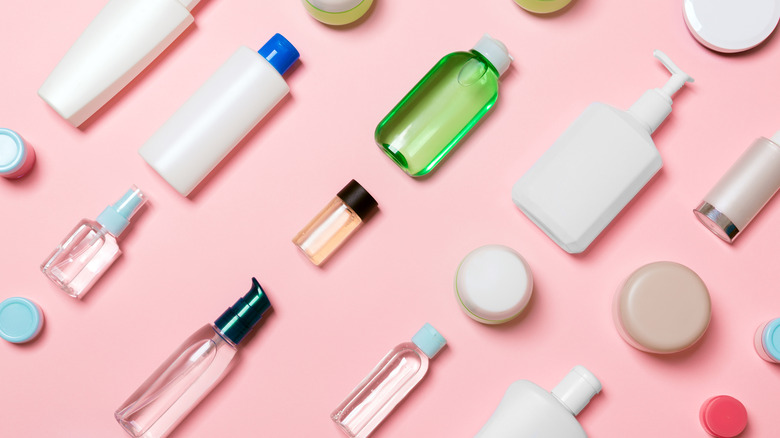 Mykola Sosiukin/Getty Images
Thankfully, EradiKate is simple to use, so you don't have to stress about adding it to your routine. The first step: don't shake it. You'll see noticeable layers in the product, but it's supposed to be that way as the clay has to stay separated from the oil while in the bottle. Then, just dip a q-tip into the product and apply it to pesky spots. Keep in mind that there's a perfect order for your skincare routine. For this product, using it last is your best option.
Who should use EradiKate? A video from Mad About Skin says buyers should know that spot treatments like this aren't designed to treat cystic acne or large-scale breakouts. However, if you're the type who gets an occasional zit, EradiKate might be perfect for your skin routine.
Byrdie gave the Eradikate Acne Treatment five stars and dubbed the product a miracle. It went to work overnight, drastically reducing the size and redness of the writer's pimple the next day. So if you need help choosing your skincare routine, don't stress. The results are in: EradiKate is a skincare must-have.