Glam's Exclusive Survey Uncovers The Luxury Skincare Brand People Think Is Worth The Money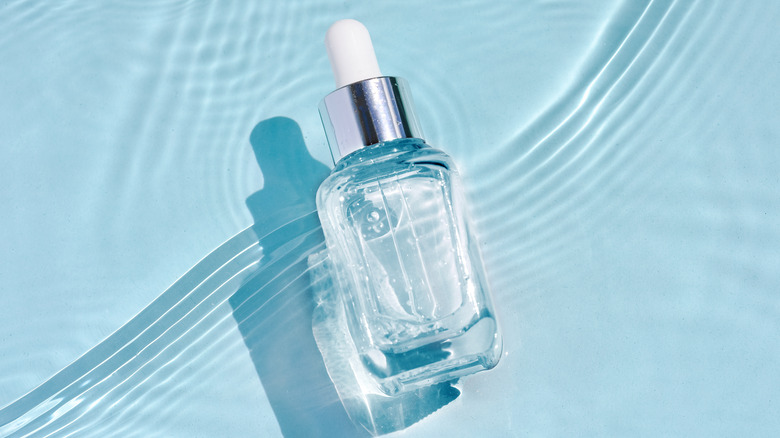 IRA_EVVA/Shutterstock
We may receive a commission on purchases made from links.
Skincare is big business. Gone are the days when shoppers were limited to a handful of options at their local drugstore. Now, skincare products are available for every complaint, skin type, and demographic. Some skincare lines like Curology and Proven even offer custom formulations, making the possibilities practically endless.
It's no wonder, then, that Statista reports that skincare makes up a huge 42% of the global cosmetics market. And recent years have seen the proliferation of high-end skincare brands that command as much respect as any celebrated fashion house. Some skincare lines have reached near cult-like status with hordes of devoted repeat customers. (We're looking at you, Glossier.) Others serve more niche markets, catering to the ultra-glamorous with expensive but oh-so-covetable serums, moisturizers, and face oils. But are these brands built on hype, or are their products really worth the investment?
In the crowded skincare landscape, it can be hard to tell where to spend your hard-earned cash. It can help to look for trending, skin-friendly ingredients, but even that only goes so far. So we polled over 600 readers to find out which luxury skincare brands they think are actually worth the money. Here's how they voted.
SkinCeuticals wins for skincare satisfaction
Coming out on top with over 25% of the vote, popular brand SkinCeuticals has cemented its reputation as some of the best skincare money can buy. Over 150 readers selected SkinCeuticals as their favorite luxury skincare brand, beating out stiff competition.
Built on a basis of real skincare science, SkinCeuticals has won over beauty enthusiasts with best-selling products such as its Hydrating B5 Gel. As reviewer elhf48 writes about SkinCeuticals' beloved eye cream, "I've been using this every day for the past 2.5 years and can say that my under eye area looks the same as it did when I was in my early 20s. ... Yes, it's pricey, but [one] jar will last you well over a year."
Want to decide for yourself? The SkinCeuticals Hydrating B5 Gel is available on Amazon for $86, while the A.G.E. Eye Complex retails for $98. But SkinCeuticals isn't the only luxury skincare brand that made a good impression on Glam readers. A few other contenders also earned high marks for the quality of their products.
Chantecaille and La Mer have proven their worth to beauty lovers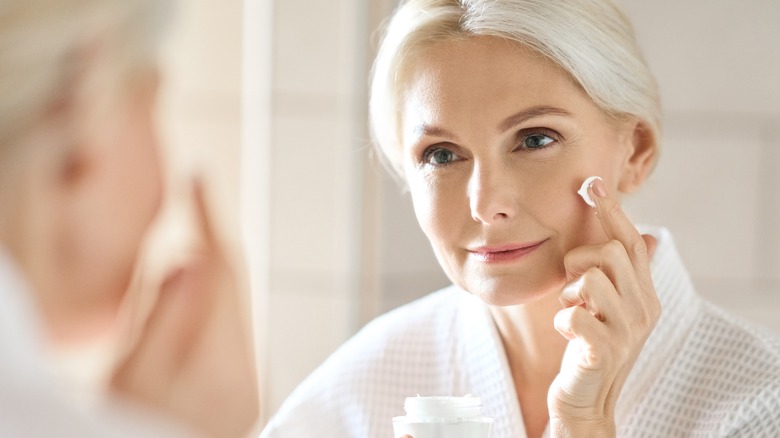 Ground Picture/Shutterstock
When it came to the second-most treasured skincare brand in our poll, the results were extremely tight. In fact, the celebrated lines from La Mer and Chantecaille tied with exactly 105 votes each, meaning they both snagged over 17% of responses. Inspired by the sea, La Mer utilizes fermented sea kelp to create products purported to act as a "cell-renewing elixir" full of skin-enhancing micronutrients. Meanwhile, classically French brand Chantecaille fuels its skincare with floral and botanical ingredients, such as the rare rosewater featured in many of its products.
But it wasn't a hands-down race for second place. Quirky, skin-strengthening brand Drunk Elephant wasn't far behind, with 100 votes placing it with 16% of the total audience love. And bringing up the rear, opulent Swiss brand La Prairie fell just behind with a still very respectable 15% of responses, while the skincare offerings from Augustinus Bader — often considered an industry leader — lagged just below 8% of the popular vote.