Dupes Of The Charlotte Tilbury Flawless Filter To Try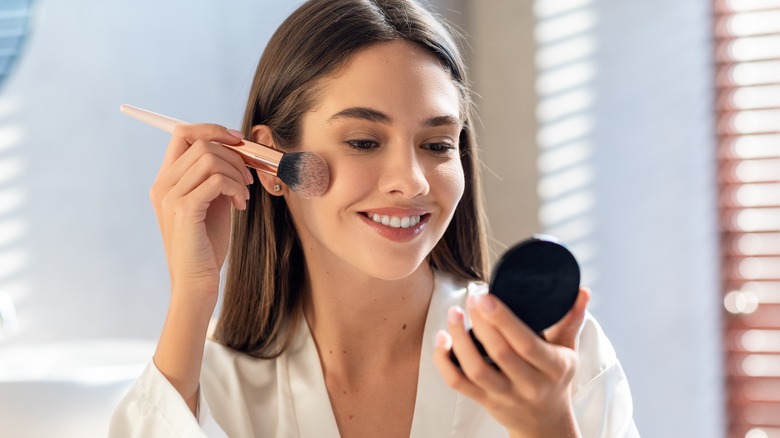 Prostock-studio/Shutterstock
If you follow beauty gurus on social media, chances are you've heard of Charlotte Tilbury Hollywood Flawless Filter. This product is a liquid highlighter made to give you a flawless, photo-ready glow. The big draws of this product are the shade options and the versatility of use. Since it's a liquid, you can wear it by itself or blend it in with your foundation for a dewy look.
Advertisement
For all of its perks, the almost $50 price tag may be too much for many. Not to mention that products this popular are often sold out (via Sephora). That calls for a dupe. We love a good deal, especially ones like these spot-on E.l.f. dupes. Don't let the cost keep you from getting a glowy look. Thankfully, there are several awesome products that will get the same result for a fraction of the price.
While there are some drugstore makeup products you should avoid, the ones on this roundup are influencer-approved to give you a natural glow.
These Charlotte Tilbury dupes won't break the bank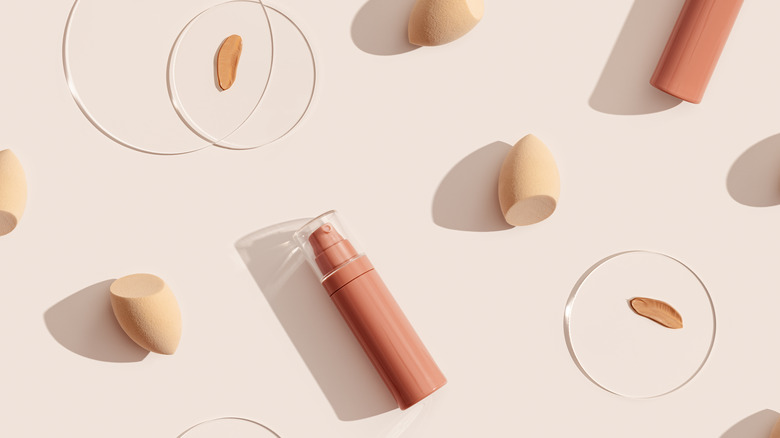 Yrabota/Getty Images
One of Insider's favorite Flawless Filter dupes is the Maybelline Instant Perfector 4-In-1 Glow Makeup. This product acts as a primer, a bb cream, a concealer, and a highlighter. Reviewers love the blend-ability and multi-tasking effect of this product. However, if you want to mix your liquid highlighter in with your foundation, the applicator of this product would make that nearly impossible. If that's not important to you, the Instant Perfector formula sounds perfect for people who like one-and-done products.
Advertisement
If you use the Instant Perfector, YouTuber BlissfulBrii warns that the product can color shift. If you don't feel like it matches your shade as soon as you apply, just wait for it to settle. Overall, she liked the buildability and look of the product on her skin (via YouTube).
Elle rated the L'Oreal Tru Match Lumi Glotion best for a blinding glow. Like the other products in the roundup, it can be worn on its own or with your makeup. Elle loves the product for its natural glow that doesn't go overboard. Amazon reviews praise the product for being lightweight and gentle on sensitive skin. If you've got dry skin, this product also brands itself as a tinted moisturizer.
E.l.f. has a spot-on dupe for Flawless Filter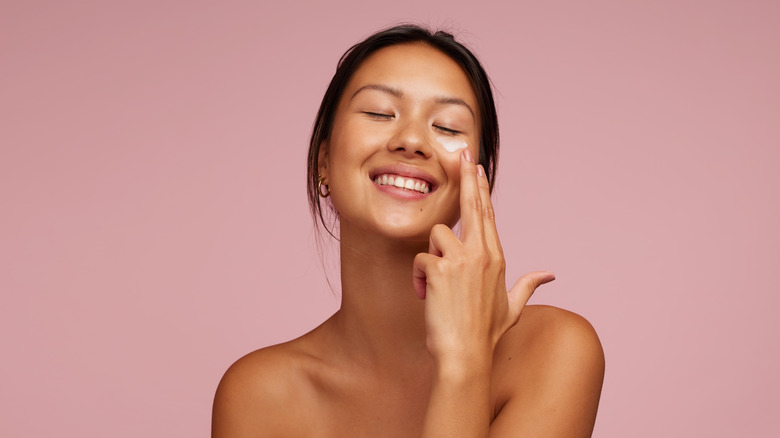 Jacob Lund/Shutterstock
Another popular option is the E.l.f. Halo Glow Liquid Filter. One major perk of this product is the hydrating formula. Ingredients include squalene and hyaluronic acid, so it's perfect for dry skin babes. A Beauty Edit loves that this product offers a more full-coverage look than the Hollywood Flawless Filter.
Advertisement
Beauty YouTuber Kelly Strack also loves the Halo Glow Liquid Filter. In a comparison video, she declared it super similar to the Charlotte Tilbury version. "I feel like this looks almost exactly identical," said Strack. "They both give that beautiful glowiness to the skin. I actually feel like the E.l.f. gave me a little more coverage than the Charlotte Tilbury one . . . I feel like it gave me enough coverage that I could wear this as my only complexion product today."
Don't give up your glowy-skin dreams because of a price tag. With these options, you'll have a gorgeous glow in minutes.