The Revealing Fashion Trend That Will Be Everywhere In 2023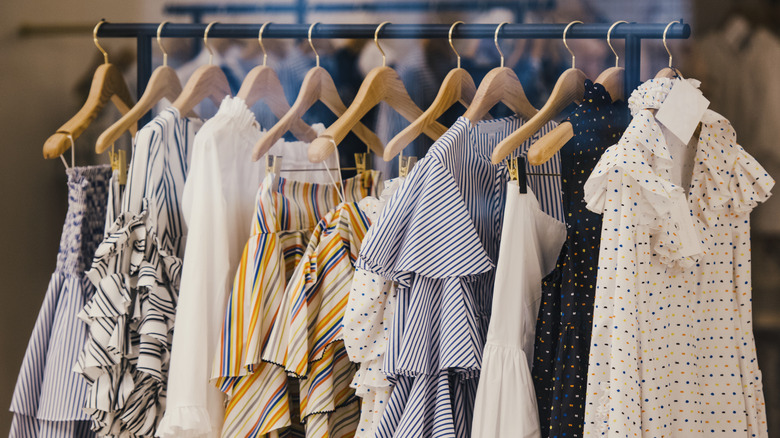 Agcreativelab/Getty Images
The new year is right around the corner and is ready to deliver new looks and styles in the marvelous world of fashion. Many runway shows have presented some of the top fashion trends you can expect to see in 2023. Low-rise bottoms, tassel fringe details, bright colors, cut-outs, and leather are just some of the most dominant looks in these shows. While Gen Z may be keeping some of the best Y2K styles alive, much of that inspiration can be seen in the wide variety of these presented looks.
Some of these trends are all about being bold and loud with each outfit. For those who like to explore new looks or those who like to be daring, one upcoming revealing fashion trend may be just the one for you among a variety of edgy details and unique fashion. As you prepare to enter the new year, get ready to embrace one of the most versatile styles for some of the hottest looks in your wardrobe.
Bold transparency makes a statement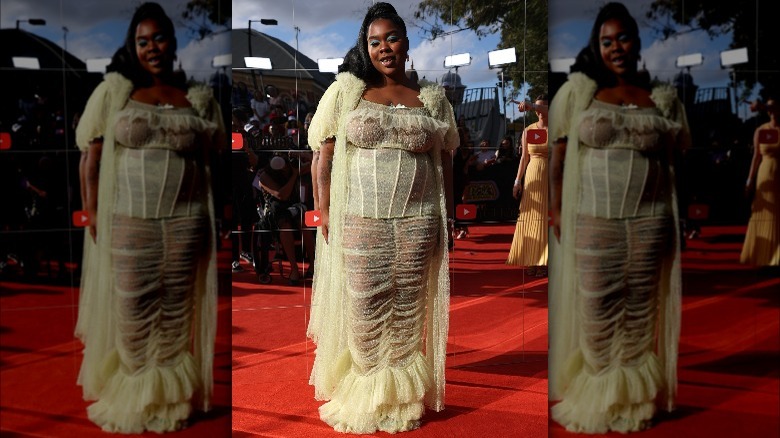 Brittany Long/Getty Images
The fashion industry is constantly turning its gears for creative new looks to fit just about anyone's style. Now, upcoming fashion trends provide even more style and versatility. Sheer, transparent garments, for example, dominated many runway shows in London, New York, Milan, and Paris during their fashion weeks. In fact, according to TagWalk, sheer transparent looks are perhaps the top fashion trend, with 77% of designers featuring this transparent style in their collections. Based on some of the outlet's data, the most viewed looks included looks 27 and 29 of Miu Miu's Spring/Summer 2023 collection, which both consisted of bold, transparent tops and bottoms. Other designers who displayed notable sheer outfits include Prada and Tory Burch, which brought sheer fashion to the forefront. In its delicate transparency, you can find sheer clothing in tops, dresses, and skirts for a subtly sexy yet fashionable feeling. 
"Sheer is a trend from the runway that will translate into real life," fashion influencer @glowupu says in a TikTok video where she discusses 2023 trend predictions. She adds that you can expect to see a lot of tops like the Orseund Iris La Sirena Top, an off-the-shoulder long-sleeve top with ruching at the bust. Made of cashmere, Tencel, and silk, this top features a knit material that offers subtle, soft transparency.
Styling sheer looks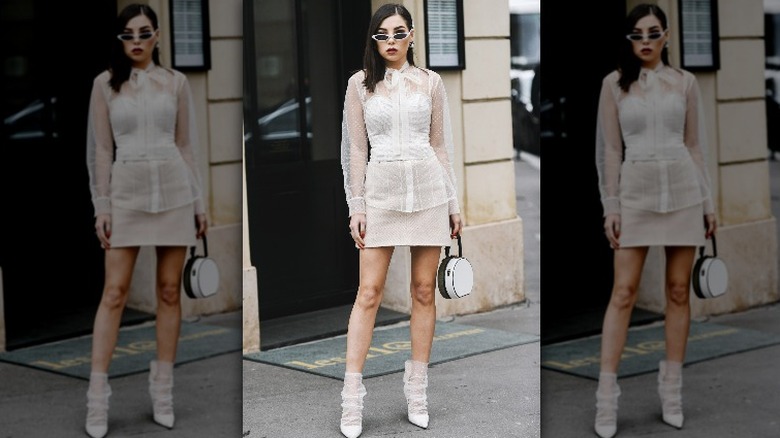 Creative Lab/Shutterstock
One of the most popular ways to style sheer clothing is by making a statement with something underneath it. It may have been taboo before, but today, sheer clothing makes it fashionable to bare all, including your undergarments. "The base garment [under sheer tops] really varies depending on the vibe we are going for and whether the top has much detail," celebrity stylist Danyul Brown tells InStyle. "If [the top is] simply sheer with no detailing, I like to create excitement and detail by using a bright-colored undergarment." On the contrary, Brown suggests keeping undergarments plain if the sheer garment is more detailed or colorful. For sheer bottoms and dresses, Brown recommends high-waisted briefs or mid-thigh body suits for a perfect balance between the sheer and the undergarment.
The wonderful thing about sheer garments is their adaptability to fit any style or match with a variety of other garments you may already have in your closet. Think about your favorite outfits or specific garments and how you may be able to incorporate a sheer piece into it. "I think this is a fun one if you have any sheer tops or dresses," stylist Lydia Mikulka says in a TikTok video. For example, Mikulka suggests wearing sheer dresses over pants as one look, inspired by a Collina Strada look in which the model is wearing a pair of low-rise trousers layered under a maxi sheer dress. Layering a sheer skirt over other garments, such as a button-up dress or a body suit, is another way to play around with layering your sheers.