Why BB Cream Is The Makeup Product Missing In Your Routine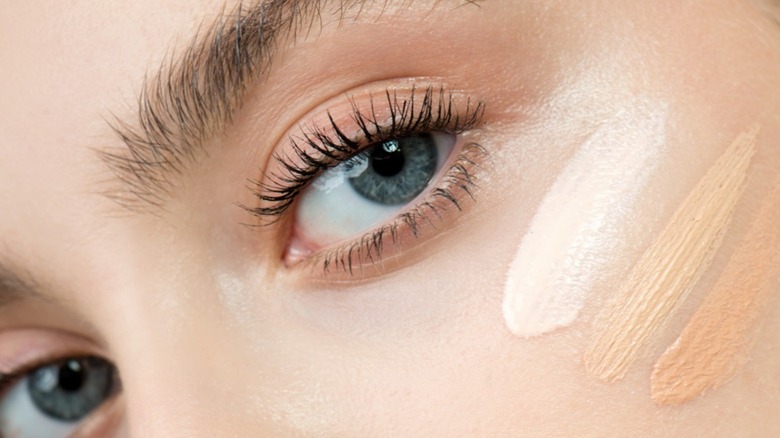 Juta/Shutterstock
We may receive a commission on purchases made from links.
BB creams are something of an elusive product on the makeup market. Is it a foundation? A tinted moisturizer? A skincare product, perhaps? Really, BB cream bears similarities to all of the above (per Healthline). While BB cream might not be a part of your routine right now, we're here to say that it could be worth trying.
Advertisement
So what does the BB stand for, anyway? It is used to describe a number of names for the product, from blemish balm to beauty balm, and has a multitude of purposes. Popularized by Korean K-Pop idols, BB cream was originally invented by Dr. Christine Schrammek in Germany (via Byrdie). Originally created to be a bridge product between moisturizer and foundation for her patients who had undergone serious skincare treatment, like peels and microdermabrasion, her ultimate goal for the BB cream was to make something that'd be gentle on the skin. Nowadays, BB cream can be used for everyday wear instead of specialized care.
Sheerer than foundation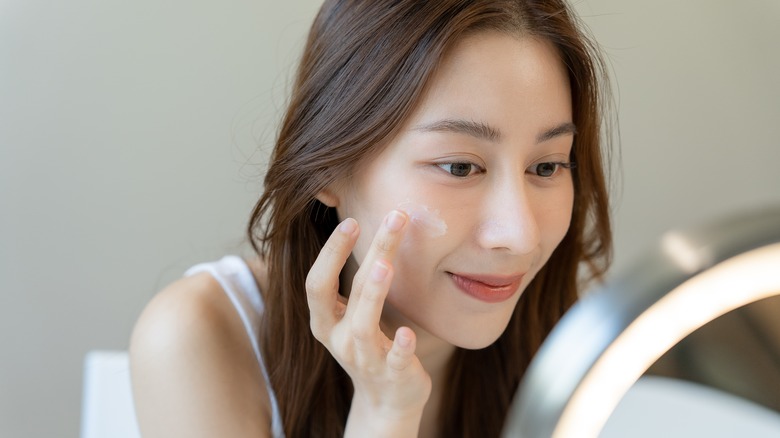 shisu_ka/Shutterstock
While the common foundation is designed to primarily even out the skin, BB cream is designed to add light coverage to the skin, moisturize, and perhaps provide a few other skincare benefits depending on the product, per Oprah Daily. Although BB cream can be used like a foundation, it is still known to be sheerer than foundation. Additionally, BB cream is generally thicker than a tinted moisturizer, but provides less coverage than foundation, per Byrdie. However, some of the main advantages come in the ingredients, like antioxidants, which can aid in protecting the skin.
Advertisement
In fact, the best value BB cream, according to InStyle, is the Maybelline Dream Fresh Skin Hydrating Cream, which retails for around $8 on Amazon, depending on the shade. The cosmetic cream has an SPF of 30, is oil-free, and smooths the skin while brightening it. On the other hand, if you're looking to spend a little extra money, the experts at InStyle suggest the Yves Saint Laurent Nu Bare Look Tint currently going for $39, which is made with glycerin, hyaluronic acid, and mallow to plump, moisturize, and brighten the skin, per its Sephora listing. It also comes in 20 shades, which is unusual for BB creams that often offer a handful of shades. 
The best way to apply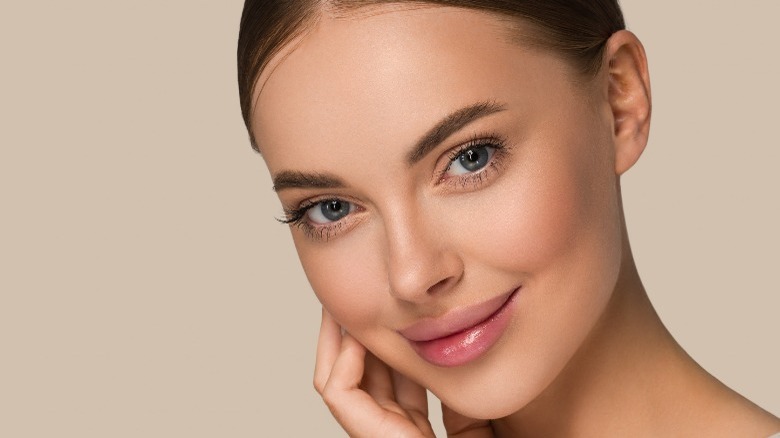 Irina Bg/Shutterstock
When it comes to application, using your hands is the best tool you could use, explains celebrity makeup artist Sir John via Byrdie. This is because the product can easily be melded with your fingers. However, you could also use a beauty sponge to distribute the cream but be warned that a dry beauty sponge could pick up some of the product (per Ipsy). This is also why foundation brushes, according to Sir John, are not necessary for applying BB creams, as the product will likely be very lightweight, as per Byrdie.
Advertisement
If a BB cream seems like it might not provide the right kind of coverage for you, you could also try using a CC cream, which stands for color correcting cream, to achieve a look and feel more suitable to your needs, per Real Simple. CC creams, compared to BB creams, tend to be slightly fluffier in texture with a more matte finish than BB creams, per Healthline. Nevertheless, the best part about each of these products is that they do not necessarily have to compete with each other — you can have it all. Here is more information on the real difference between BB creams and CC creams, and our favorite brands for each.