What To Know About The Buzzy New Haircare Brand Epres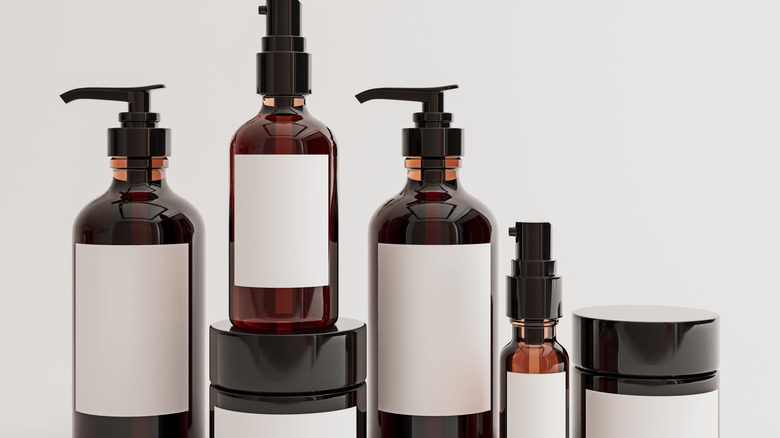 Snorkulencija/Getty Images
Taking care of your hair is just as important as taking care of the rest of your body. When doing so, you want to make sure you are using the best quality you can to boost the health of your hair. With a variety of products available for different needs and hair types, there are certainly fan favorites, especially when it comes to repairing hair damage. Olaplex, which has rocketed in popularity in the past couple of years, is one of those favorites because it makes a salon-quality product you can use in the comfort of your own home.
Now, one of the chemists involved in the revolutionary invention of Olaplex, Dr. Eric Pressly, Ph.D., has launched a new hair care brand called epres. As one of the scientists behind Olaplex, Dr. Pressly wanted to create another brand that aims to meet a similar goal, putting accessible, salon-quality hair care in everyday consumers' hands.
The power of epres
In an effort to kill time during COVID-19 lockdowns, epres founder Dr. Eric Pressly, Ph.D., felt inspired to put together a hair care product focused on bond repair. Offering a product for home use and one for salon use, epres offers a spray called the Bond Repair Treatment that aims to repair thermal, chemical, and mechanical hair damage caused by heated styling tools, hair dye, or delicate hair. The formula, which is currently patent-pending, works to rebond the hair strand's natural structure. Additionally, it is acid-free, assuring that it won't alter your hair's natural pH balance.
"Most technologies use a solid molecule, which only allows the molecule to move through the hair while wet," Dr. Pressly tells The Zoe Report. "Once the hair dries, however, these molecules are frozen in place. In our BioDiffusion technology, liquid molecules continue to move and explore the hair looking for areas of damage." When creating epres, Dr. Pressly wanted to implement more innovative technology into the product. These fractured bonds, he says, are essentially splits in the hair's keratin chains, which can diminish essential proteins. Unlike other products in the market, he says that the Bond Repair Treatment will continue to diffuse repair to the hair's fractured bonds hours after spraying it on the hair, wet or dry.
How to use epres
Using epres is a quick and simple process. Because the application is through a spray, epres is a one-step process that starts working in just 10 minutes. The brand's starter kit includes the spray bottle and two smaller glass vials of a Bond Repair concentrate. Begin by pouring one of the concentrates into the spray bottle, and finish filling it up with water. Once you shake the mix together well, spray a generous amount onto your hair. Then, leave it on for at least 10 minutes, but you can also leave it on as long as you want — even overnight. 
"More is more," Dr. Eric Pressly tells Elle. "The water part will evaporate out, and then the oil part that we added will stick, and it'll continue to keep repairing your hair." The Bond Repair Treatment continues doing its job the longer you leave it on. Because it doesn't exactly require rinsing, you can continue to style your hair as you'd like with the product still in your hair.
The product contains only four biodegradable ingredients: diethylhexyl maleate, oleyl alcohol, alcohol denat., and stearamidopropyl dimethylamine. It;s vegan, cruelty-free, acid-free, and quat free. Customers with all different hair types from curly to straight have used it and are already loving the results. "This product is amazing! I love the simplicity and eco-friendliness of the product and packaging, and the results speak for themselves," one review reads. "My hair feels better than ever." With glowing recommendations like this, we may have to see for ourselves if it's worth the hype!