What Is Wanderlove In Dating, And Why Is It Becoming So Popular?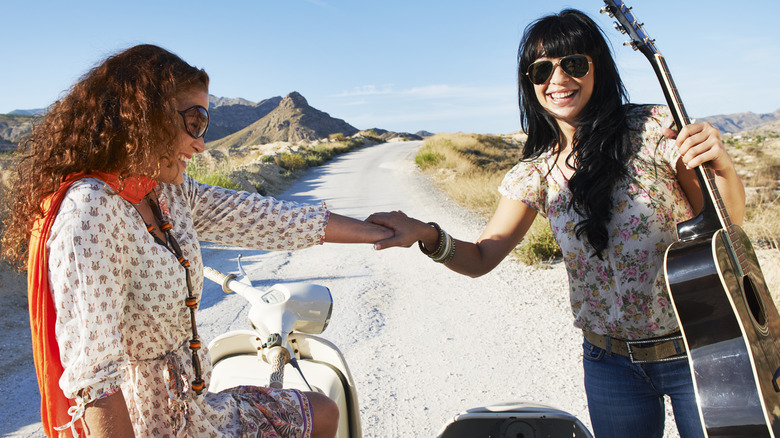 Adie Bush/Getty Images
In late March 2020, most of the world was in some form of lockdown because of the COVID-19 pandemic. And those places that hadn't locked down yet were about to do so within just a matter of weeks. It was at this time that dating app Tinder made their passport feature free to every member all over the world (via Time Out). Their reasoning was with people stuck at home and not being able to date the way they used to, their members could explore international options, perhaps in places they had never even dreamed of.
Although the world wouldn't be able to travel again until summer 2021, the passport feature, undoubtedly, made more than a few love connections that likely lasted and maybe even ended in long-term relationships once people were allowed to get on planes again.
Falling for someone a world away isn't just romantic but introduces you to an entirely different culture and, with such exploration of other places and people, makes us more empathetic and well-rounded individuals. As author and chef Anthony Bourdain said, per Travel + Leisure, "Travel changes you. As you move through this life and this world you change things slightly, you leave marks behind, however small. And in return, life — and travel — leaves marks on you." Combine that profound effect on you with being in love with someone from another corner of the world and you have something really special. You have a case of wanderlove.
What is wanderlove?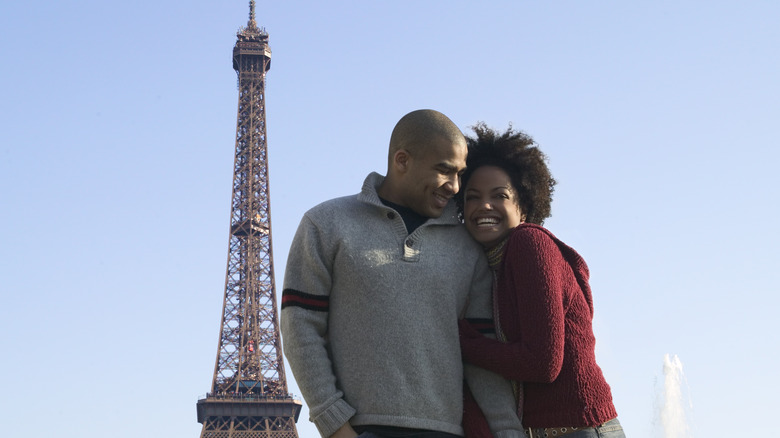 Photodisc/Getty Images
If you're someone who has wanderlust, which Merriam Webster defines as "a strong longing for or impulse toward wandering," then wanderlove might be for you. Wanderlove, a term coined by dating app Bumble, refers to people who are into the idea of dating someone long-distance, whether that means across the country or across the globe.
According to 2022 survey of 10,000 daters conducted by Bumble, 33% of people are open to the idea of dating someone who lives long distance and 14% have flirted with becoming a digital nomad. It definitely seems like COVID lockdowns have inspired people to get out there and travel and fall in love, because there's no time like the present.
Because international dating is on the rise, there have been lists of the best countries to find love in, or at least date in, popping up all over the internet. According to Dating Sites, the top five places to date based on "population, number of singles, divorce rate, age at first marriage, cost of trips, [and] motivation to start a relationship," are Italy, Brazil, Spain, New Zealand, and Australia, respectively. Interestingly, the U.S. doesn't even make it into the top 15 countries. 
Not only has Bumble coined the term "wanderlove," but they also predict it will be a big trend in 2023. So, you might want to make sure your passport hasn't expired.
Why has wanderlove become so popular?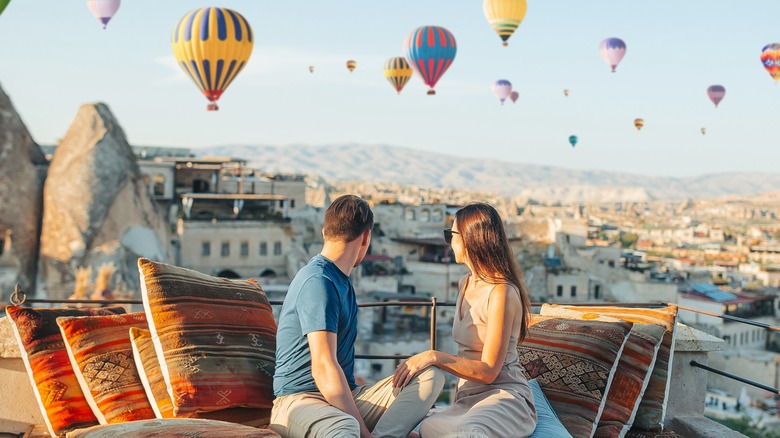 TravnikovStudio/Shutterstock
If the COVID pandemic and "dating" via FaceTime and similar mediums taught us anything, it's that language and culture barriers don't stand in the way of two people having a real connection. The world is a different place now and that's being reflected in how people date and what's important to them in a partner as well as in life.
"All of these shifts are changing the ways that people are thinking about what they are looking for, and how they better balance their relationships, work and life," Bumble's communications director Lucille McCart tells Refinery29. "As we head into the new year, we are encouraged by the many ways single people are challenging the status quo and taking control of defining what a healthy and equal relationship means for them."
If you feel like you've exhausted the singles in your area or you just want something new, something that's going to tickle your brain and challenge you in ways that your own culture just can't, then maybe your goal for 2023 is to embrace your wanderlove and get on a plane out of town. Who knows when the next pandemic might hit — seriously, even experts can't predict it — so you might as well live and love in the now.