What's Clearing In Dating And Why Is It So Popular Every January?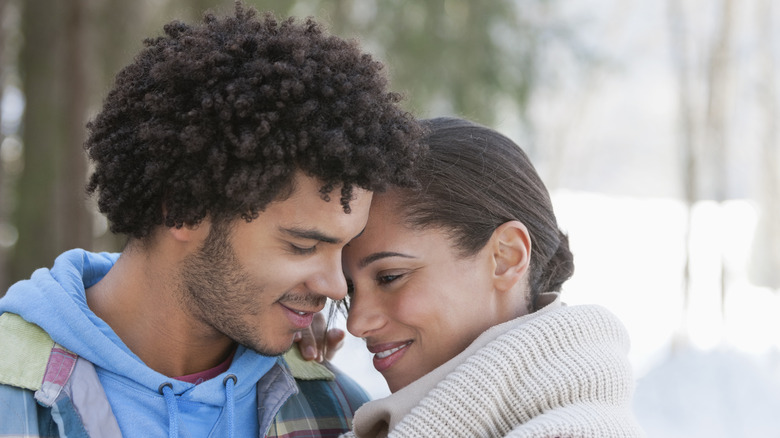 Tom Merton/Getty Images
For those of us in the northern hemisphere, January is a tough month. Not only is it a whopping 31 days of undesirable weather, but it feels like it's twice as long as that. The rush of the holidays is finally over, spring is around the corner but still far away, and if you're one to indulge in the annual tradition of making resolutions, you spend most of the month trying not to break those resolutions. And, of course, the sun is still setting way too early. January is a bleak month, to say the least, and no amount of sitting in front of that SAD lamp you bought yourself back in October to prepare for the winter blues is going to do a darn thing.
It's on these types of dark, dreary days that some people hold onto the tiniest slivers of hope. That hope can look like lots of things — a pair of heels you'll never be able to walk in, a haircut that you'll regret in two days, or clinging to something that you know you should have thrown out once the New Year rang in. You know, like that person you'd been cuffed to since the first frost of autumn. Or maybe you did make it out of cuffing season without the person you'd been cuddling up with simply because they were there, but now you're missing that human contact. So, what are you to do now? Well, find yourself in another dating trend, of course.
What's clearing season?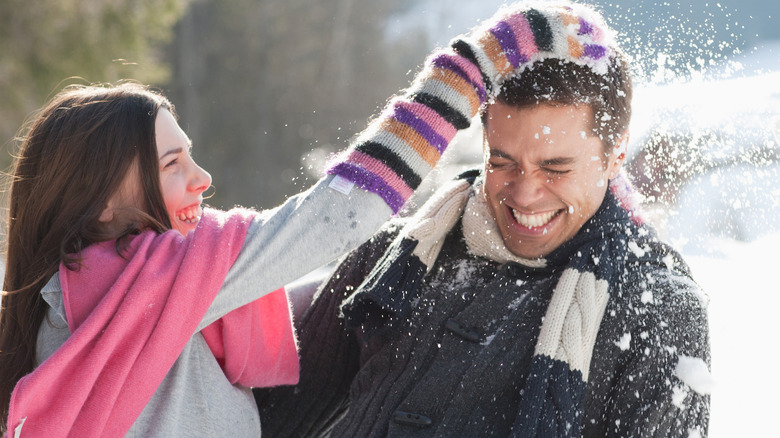 Sam Edwards/Getty Images
Coined by Vice writers Hannah Ewens and Emma Garland, clearing season is actually the latter half of cuffing season. Before Ewens' and Garland's take on clearing season, we had all assumed that cuffing season went from fall until March, but according to these writers, that's not the case. Once January rolls around, cuffing comes to an end, and it's time for clearing season to begin. It's these final few months of the coldest part of the year that has some people scrambling for someone to kill time with before spring or, if they missed the cuffing boat, finally procure someone to waste the last several weeks of the winter with.
"While they are spending time with their friends and family [during the holidays], they'll be asked lots of questions about their relationship status, this will put added pressure on them to find someone," dating coach James Preece tells Independent. "Then along comes New Year and New Year's resolutions will be made, which means dating becomes a priority again."
Of course, the term dating should be used loosely here because neither cuffing season nor clearing season is meant to last very long, whether the people in the situation are willing to admit to it or not. After all, no one wants to think of themselves as desperate and just looking for someone to keep them company and get their rocks off because, well, what else is there to do when it's cold and dark?
Why clearing season is popular every January?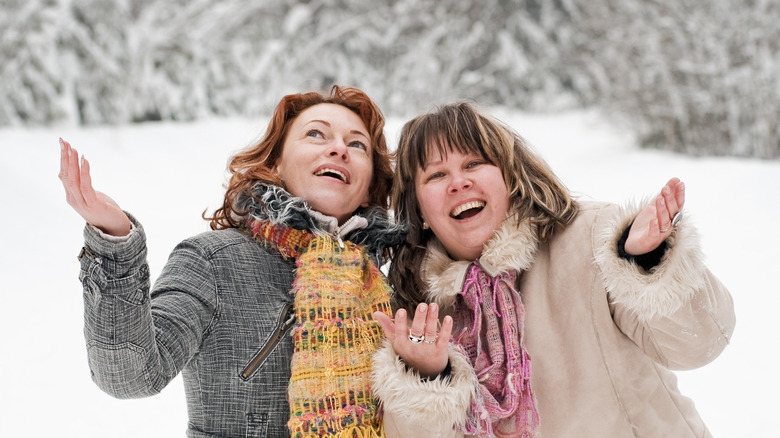 Fotorobs/Getty Images
There are a few reasons that point toward the popularity of clearing season coming into the fold every January. One is what Hannah Ewens and Emma Garland of Vice define as "definitive, urgent, dark. It's DM or die. Plough or perish. Grab someone from the universe and start layering lasagna with them immediately or spend January through March on (alleged) self-imposed abstinence watching many, many documentaries about serial killers."
It's also about the New Year, the changes, the resolutions, the fact that Uncle Ted wouldn't stop asking you why you were still single while you reached for the chocolate Santa and how your mom kept inquiring when you're finally going to give her grandbabies as you lit the final candle on the menorah. It's about a little something called Dating Sunday, too.
Without fail, since the dawn of dating apps, the first Sunday in January (which will be the 8th this year, so mark your calendars) sees memberships and downloads of the dating apps increase exponentially. It's not just a little bump in membership in one or two apps, but in all of them across the board. "While Dating Sunday is the busiest day, we do notice that activity is generally higher during the first two weeks of January, making the whole month a great time to start dating," CEO and founder of dating app Inner Circle David Vermeulen tells Metro.
Combine this with the passing of holidays, the dreariness of January, and the end of cuffing season, and it's a perfect recipe for clearing season. So it brings us to one very important question: to clear or not to clear? The choice is yours.