Can You Get A BBL Reversed?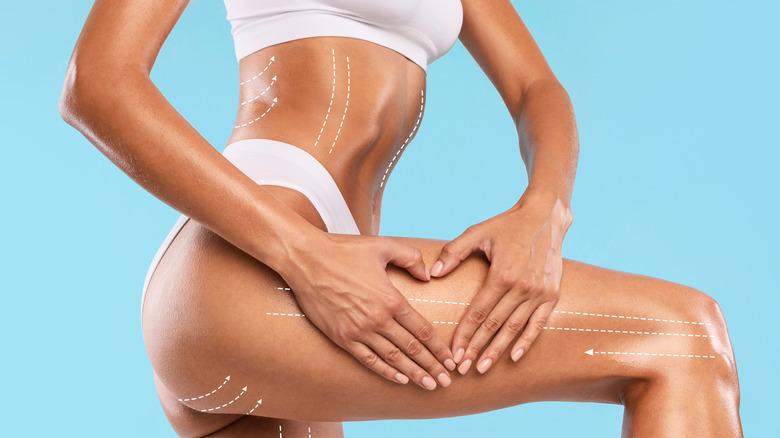 Prostock-studio/Shutterstock
More often than not, cosmetic procedures are a forever thing. If you decide to get a nose job or facelift and don't love the results, unfortunately, you're stuck with them. This is why doctors are so insistent you really think about your decision. On the plus side, there are a handful of plastic surgeries you can reverse; however, they don't come without setbacks. If you're unhappy with your breast augmentation, implants can be removed down the line, but you'll have to undergo more surgery to return the tissue to its original shape, Dr. Adams states.
So, which side do butt augmentations fall on? Maybe you hopped on the BBL train, popularized in part by Kim Kardashian, and aren't interested in having so much junk in your trunk anymore. What are your options? Can a BBL actually be reversed, or are you stuck as a big booty babe forever? We're here to give you the answer.
A reversal isn't out of the question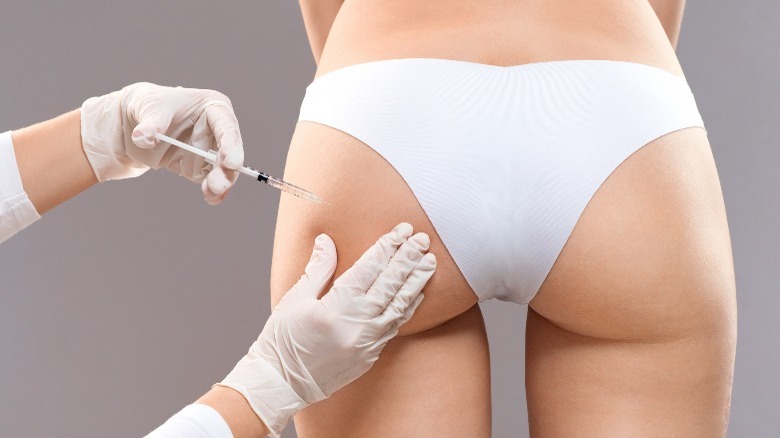 Prostock-studio/Shutterstock
Before we get into how to reverse a BBL, let's talk about how the original procedure is done. According to the Berman Skin Institute, a Brazilian butt lift involves removing unwanted fat from another part of the body via liposuction, such as the thighs or lower back, and injecting it into the buttock and hip areas. This creates that voluptuous booty (and incidentally, a curvier, hourglass shape). While the surgery focuses on reshaping your butt, it actually changes the appearance of your silhouette. Think of it as a two-for-one special — you get a butt lift and liposuction all in one!
When a BBL is reversed, a plastic surgeon gets rid of the fat in the buttock the same way they removed it in the first place: through liposuction. That being said, there are complications that can occur during the procedure. Because your body has already undergone liposuction and scarred the tissue, a BBL revision can potentially harm the fat cells that were already removed, the Cosmetic Plastic Surgery Institute explains. These cells lay against scar tissue, and that tissue is pierced in order to remove the fat, which can injure the cells.
What's the difference between a BBL and butt implants?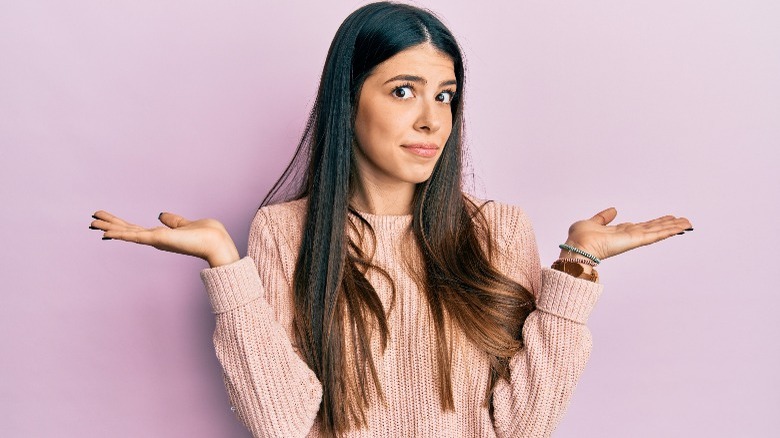 Krakenimages.com/Shutterstock
You may remember that one episode of "Keeping Up with the Kardashians" in which Kourtney and Khloé coaxed Kim into getting an X-ray to prove she didn't have butt implants. Years later, we finally got an answer: she didn't have implants — she had a BBL. The question is, what's the difference? People often assume they're the same procedure, but in reality, this isn't the case at all. If you went to a plastic surgeon and asked for a butt lift when you really wanted a BBL, you'd get something totally different.
As we learned, a Brazilian butt lift uses fat from other parts of your body to enhance the size and shape of your butt, while butt implants are made from silicone, per New York Surgical Arts. To figure out which surgery is right for you, consult your doctor. Together, the two of you can decide what works for your body and booty goals.